Resident Life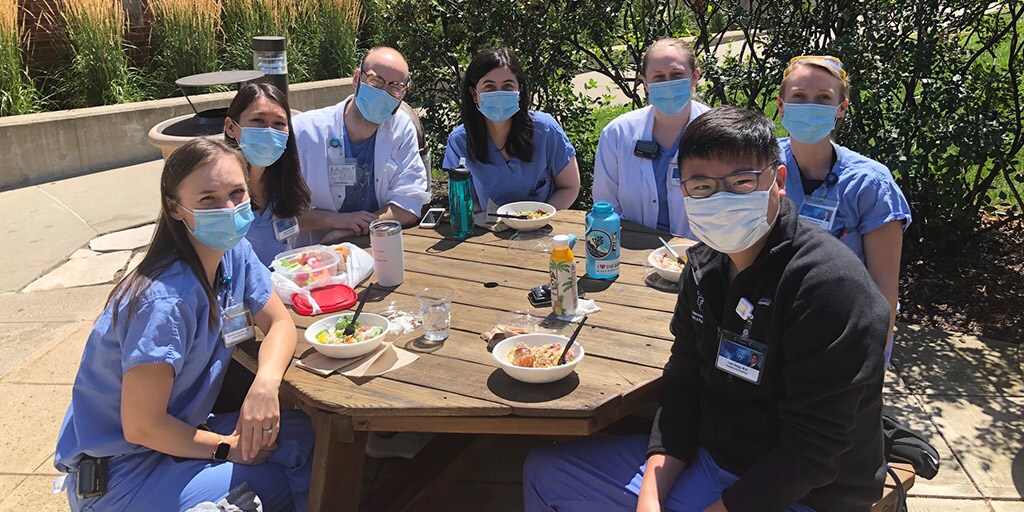 Wellness initiatives
As a resident, your physical and mental health is a priority to both Mayo Clinic and the department. Residents have access to several resources to promote well being, as well as time off clinical duties to attend appointments.
Dan Abraham Healthy Living Center
Well-Being
Groups on campus
Dan Abraham Healthy Living Center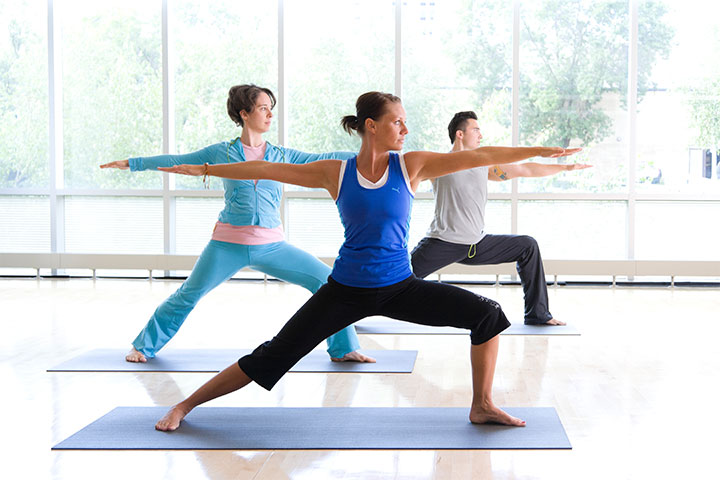 Trainees have access to the Dan Abraham Healthy Living Center (DAHLC), which is located on both Mayo Clinic campuses (downtown and Saint Marys) in Rochester, Minnesota. This state-of-the-art fitness facility offers basic classes (including free weights, stretching, cardio, and more), drop-in classes, evaluation services, group training, virtual personal training, and virtual wellness coaching.
Membership to the DAHLC is available at a low cost to trainees and their families through payroll deduction.
Well-Being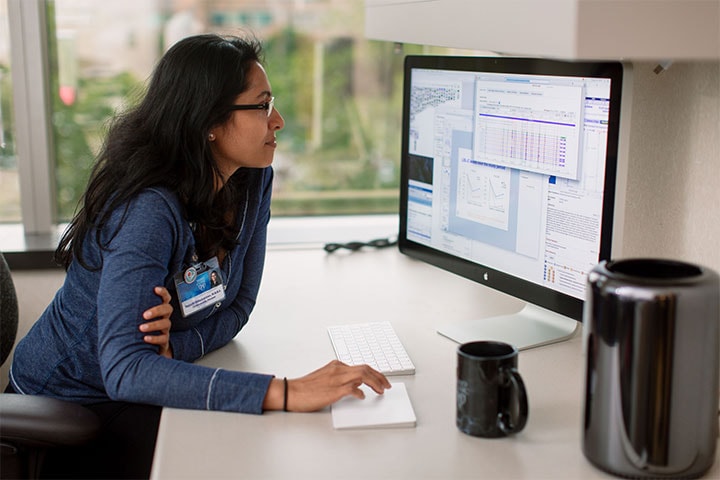 The Student Services office provides resources to promote academic, emotional, social, cognitive, financial, and physical well-being. Career and academic services include academic advising, peer tutoring, and accommodations for learners with disabilities or health conditions. Mental health services, counseling, interview practice, and a variety of enrichment sessions on topics like budgeting, resiliency, and stress and burn-out are also available through the Student Services office.
Groups on campus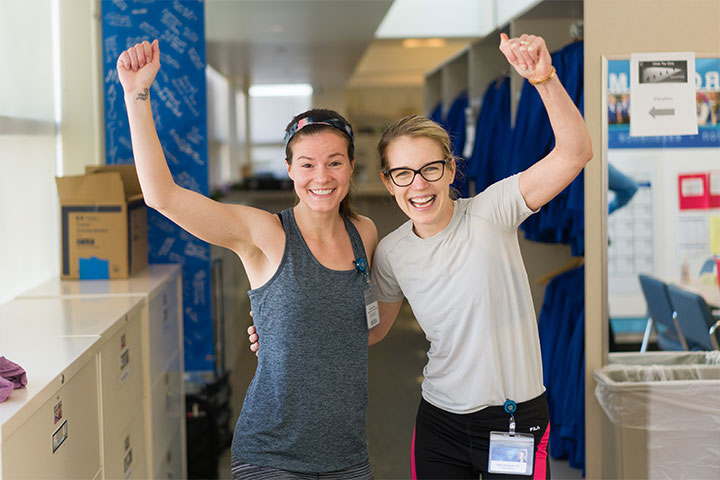 Several groups on campus help you connect with other fellows and their families, such as the Mayo Fellows Association, the Mayo Families' Connection, and Mayo Employee Resource Groups. These groups help enhance your training by providing and organizing wellness initiatives and social activities.
Workshops for spouses and significant others are also available.
Diversity and Inclusion
We endeavor to create and maintain a diverse, vibrant, collaborative, learner-centered community which promotes the growth of future colleagues and the advancement of our field. We are all responsible to and for our community which in turn provides a solid clinical foundation and encourages individual development, while fostering an environment of scholarly inquisitiveness, commitment to excellence, and creativity.
We strongly encourage diverse applicants to apply to our program; including those who have historically been excluded from the field of psychiatry due to race/ethnicity, socioeconomic background, gender identity and expression, sexual orientation, and disability status.
Our faculty includes individuals from diverse cultural and clinical training backgrounds. Our program values facilitating personally and professionally supportive and affirming relationships between residents and faculty.
As a resident, you'll have the opportunity to be a part of:
The Department of Psychiatry and Psychology Diversity and Inclusion Committee.
Mayo Employee Resource Groups (MERGs) dedicated to diverse groups to allow for broader institutional engagement and interaction.
The OUTList, an internal resource created by the LGBTI MERG that promotes community, visibility, and mentoring among Mayo's faculty, staff, and trainees by identifying LGBTI mentors within Mayo Clinic interested in being a resource for others.
The Mayo Clinic Trainee Diversity & Inclusion Committee, a group that recruits and mentors applicants from underrepresented backgrounds in medicine.
Accompanying Talent
Mayo Clinic is committed to help your spouse and/or significant other find employment prior to your move to Rochester. This program, referred to as Accompanying Talent, is available to all matched trainees and has contacts with employers in Rochester, the surrounding area, and Minneapolis/St. Paul.
We offer opportunities for your spouse or significant other to connect with opportunities at Mayo Clinic as well as with external companies. Personalized support is available, including:
Career counseling
Resume writing and interviewing workshops
Mock interviews
Invitation-only networking
Informational interviews or job observations
Life in Rochester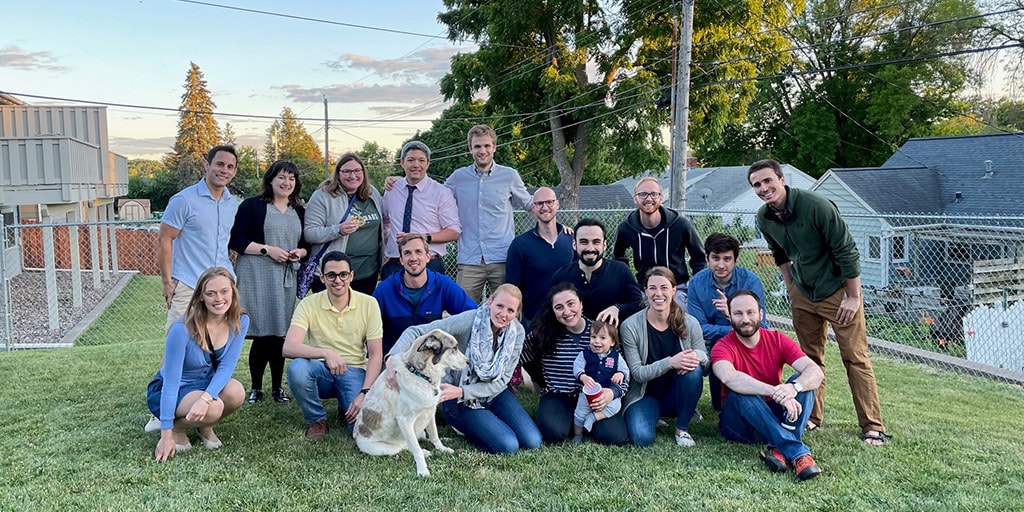 Our residents love the small-town safety and conveniences paired with the big city entertainment and diverse restaurants Rochester has to offer. Here, commutes are measured in minutes instead of hours and it's almost unheard of to sit at a traffic signal beyond one cycle. Diversity is celebrated, people are friendly and welcoming, and the cost of living is relatively low. With live concerts, craft breweries, and over 3,500 acres of parks and trails, it's never hard to find something to do.
Here's just a few things our residents specifically love doing in Rochester:
NAMI walk
Hanging out at local restaurant trivia nights
Hiking at area state parks
Spending time with family at Quarry Hill Nature Center
Going out to SocialICE (unique themed ice bars in downtown Rochester)
Checking out surrounding small town festivals such as:

SeptOberfest (Wabasha, MN)
Corn on the Cob Days (Plainview, MN)
Food Truck Festival (Anoka, MN)
Watermelon Festival (Kellogg, MN)
Markets and Music on the Mississippi (Little Falls, MN)
Grumpy Old Men Festival (Wabasha, MN)
MN Renaissance Festival (Shakopee, MN)
It has been great to live here in Rochester. There are a lot of things to do year-round, especially outdoors. My wife and I enjoy paddleboarding, biking, hiking, and cross-country skiing. Minnesota is filled with tons of parks and lakes. We also enjoy grabbing a bite to eat at one of the many restaurants here in Rochester. Victoria's and Los Dos Amigos are two of my favorites!
Eric Pease, D.O.
Psychiatry Resident
A day in the life
Explore just a few of the ways our psychiatry residents maintain balance between work and life responsibilities.