Department and Faculty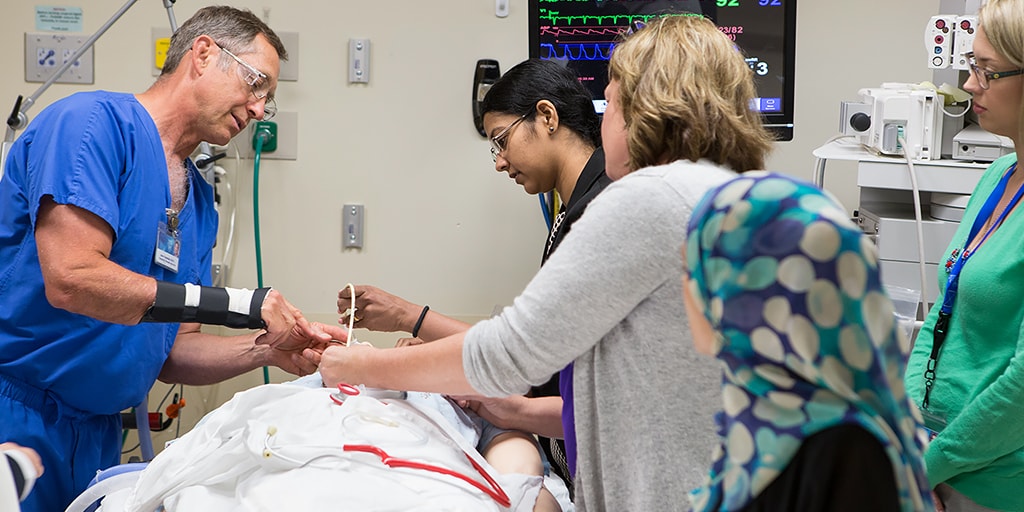 The Division of Trauma, Critical Care and General Surgery at Mayo Clinic in Rochester, Minnesota, consists of more than 15 board-certified surgeons who have additional qualifications in surgical critical care. The division has groups of subspecialists with additional expertise in management of trauma systems, leadership, basic science, and clinical research, as well as operative management. The breadth of the division members' individual interests and expertise allows fellows to gain valuable experience during their 12-month rotation schedule.
Faculty
All surgeons in the Division of Trauma, Critical Care, and General Surgery participate as faculty in the Surgical Critical Care Fellowship and are involved in your education and mentoring. These staff members provide ongoing teaching during your assignments in the ICU. In addition, staff members attend and participate in all educational conferences. As a Surgical Critical Care fellow, your education is emphasized over service.
Mentors
In addition to the program director, you may be assigned a staff mentor to review your progress and career goals. Your mentor will meet with you periodically throughout the fellowship to ensure that your educational needs are being met.
Visiting professors
Many prominent professors visit Mayo Clinic each year. They present their work during lectures, participate in hospital rounds, and have informal discussions with trainees. You're encouraged to take full advantage of these educational opportunities.