Overview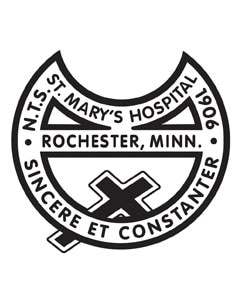 The Saint Marys School of Nursing Alumni Association is a collegial group of alumni who graduated from Saint Marys School of Nursing as registered nurses. There were 3,865 graduates during the 64 years of the school's existence (1906-1970).
The association meets once each year in the fall and produces an annual summer newsletter.
An exhibit honoring the school is displayed on the wall near the gift shop along the main corridor in the Joseph Building of Mayo Clinic Hospital, Saint Marys Campus. In addition, a large poster depicting the school's history hangs in the Memorabilia Room in Marian Hall.