Prevention and Support
The CARE (Consultation Assessment Resource Empathy) Team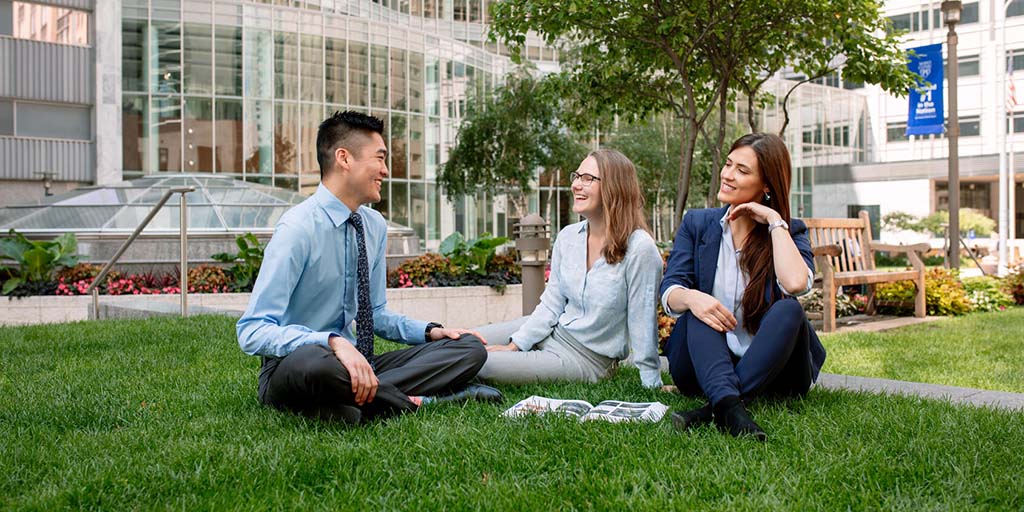 We CARE for each other
Transitions, new environments, and handling demanding schedules and expectations can be stressful. Response to this stress can result in behavioral changes that interfere with an individual's ability to live, learn, and produce well. CARE stands for Consultation, Assessment, Resource and Empathy. The CARE team aids the Mayo Clinic College of Medicine and Science community by providing support, guidance, and intervention for learners exhibiting concerning behaviors that may indicate distress.
The CARE team responds to referrals received from faculty, staff, or learners in the Mayo Clinic community. The team's goal is to identify barriers and develop an action plan to best support the learner. The CARE team is not a crisis team, but rather a proactive preventative team providing intervention before behaviors escalate or high-risk situations occur. The primary approach of the team to each concern is that of care and not of discipline.
Have questions or feedback? Email MCCMSCRM@mayo.edu. Need to refer a learner? Make a referral.
Who can refer
How to refer
When to refer
Distressed learner signs
What to expect
Anyone involved in the educational, research, or clinical experience of a MCCMS learner
Anyone involved in supporting a MCCMS learner (mentors, peers, PI, PD, OM, etc.)
Learners or peers
Any member of the campus community
Remember: The CARE Team is not a crisis line or crisis team. If the learner situation you are concerned about is an emergency, call 911 or assist the learner in getting to the closest Emergency Department.
It can be difficult to determine when help is needed. Here are some general examples for when a CARE referral may be needed:
If you are concerned about the welfare of an individual, yourself, or others
If the behavior is unusual or abnormal from what you know of the person
If the individual's behavior is starting to impact the ability of others to live and learn on campus
If your efforts to manage a significant behavioral issue have not resolved the issue
If you have referred an individual to CARE in the past and there seems to be no improvement or behavior seems to be worsening
Confidentiality
We understand the sensitivity of the information shared and respect the privacy of all parties involved. The information will only be shared with those who need to assess the situation and provide support for the learner. The health and safety of the learner and our community is our top priority, and there could be exceptions to this confidentiality if the CARE team is made aware of an immediate threat to self or others, as required by law. Referrals can be made anonymously; however, it is very helpful to gather more information from the referring party if additional context will help us provide the best support.
Academic concerns

Behavioral concerns

Emotional concerns

Physical concerns


Marked decline in performance

Unexpected change in performance

Sudden change in attendance

Inability to cope with training pressures

Concerning communication patterns

Poor focus, attention, or decision making

Unprofessional conduct with peers

Disruptive behaviors

Verbal or physical harassment

Concerning use of alcohol or other drugs

Thoughts or threats of harming others

Explosive or impulsive behavior

Risky behaviors

Delusional or paranoid speech or actions

Extreme emotional outbursts or overreaction to circumstances

Social withdrawal, isolation, loneliness

Overly nervous, tense, tearful

Death of a loved one

Low frustration tolerance of others

Marked irritability, anger, hostility

Lack of empathy toward others

Chronic fatigue or falling asleep at inappropriate times

Marked change in personal hygiene or appearance

Noticeable change in energy or weight

Confused, disjointed thoughts, speech, or actions

Signs of self-injury
Initial review
After a CARE Team referral is submitted, it is reviewed and assessed for risk within 24 business hours. If additional information is needed, the referring party may be contacted.
Assignment
The referral is staffed and assigned to a Care Resource Manager to carry out initial strategies for learner support.
Response
The Care Resource Manager and CARE Team will utilize resources within Mayo Clinic or with designated providers in the community to provide appropriate interventions and effective support.
Responses may include:
Monitoring and providing resources or support to those involved with the learner
Working collaboratively with the learner and providing direct support
Staying in touch with the learner for ongoing support
Providing consultative support to the referring party
Contacting Mayo Clinic security or local law enforcement for assistance if a high level of risk requires immediate action for safety.
*It is important to know that in many situations it is not possible to provide detailed follow-up information to a referring party. The CARE Team is governed by FERPA and information is shared only on an educational need-to-know basis.