Disability Access Services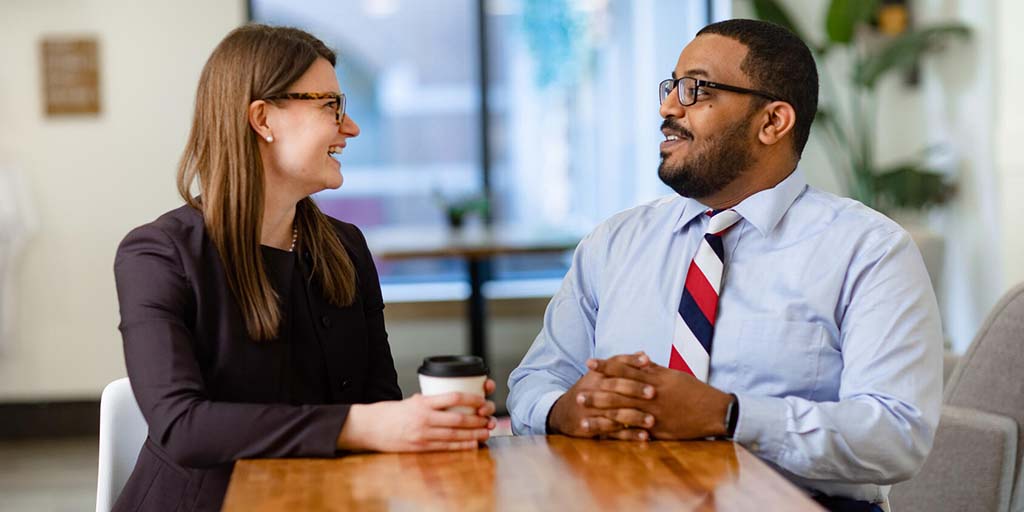 Mayo Clinic College of Medicine and Science (MCCMS) is committed to an inclusive and welcoming experience for all learners. We value diverse identities and experiences, and honor disability as an important aspect of human diversity. We partner with learners, faculty, and staff to eliminate or minimize barriers and facilitate inclusion throughout all learning environments. We collaborate with all members of MCCMS to improve access for people with disabilities by determining and implementing reasonable academic accommodations.
Requesting accommodations
Learners seeking disability-related accommodations should register with Disability Access Services (DAS) in the Office of Wellness and Academic Support. Learners may request accommodations at any time during the term.
Steps to get connected with Disability Access Services:
Schedule a Welcome Meeting with one of the Disability and Accommodation Resource Specialists. Scheduling links can be found on the bottom of this page. Appointments can take place virtually or via phone.
Provide supporting documentation of your disability. You are encouraged to send your disability documentation to mccms.ds@mayo.edu in advance of your Welcome Meeting, although you are not required to do so. You may bring documentation with you to the appointment. If you are unsure what supporting documentation is required, you can discuss this during your Welcome Meeting. You can use this Medical Provider Verification of Disability Form to assist you in requesting the necessary documentation from your treatment provider(s). See Documentation Guidelines for more information.
Make a formal request for accommodations. Complete a Request for Accommodations Form, in which you will be asked to provide information about your disability, history of accommodations, and make requests for specific accommodations. You are encouraged to complete the form in advance of your Welcome Meeting, though you may complete it after the meeting. The completed form should be sent to mccms.ds@mayo.edu.
Sources of information used for determining a disability and/or accommodations may include a learner's self-report, direct observation and interaction with the learner, and/or third-party documentation from qualified evaluators or professionals. Disability Access Services will review all documentation and accommodation requests on an individualized, case-by-case basis. All relevant information will be considered.
Learner self-report
Learners should complete the Request for Accommodations Form which provides learners an opportunity to describe their condition and the accommodations they are hoping to receive. Learners may consider including information about their experiences related to their disability, the challenges or barriers encountered, and/or previous accommodations.
Documentation
Disability-related documentation should provide information on the impact of the condition in order to determine appropriate accommodations. Documentation may include assessments, reports, and/or letters from qualified evaluators, professionals, or institutions. Common sources of documentation may include health care providers, psychologists, diagnosticians, and/or information from a previous school (additional supporting information may include accommodation agreements/letters, 504, IEP documents and/or standardized testing).
Suggested documentation elements:
Typed on letterhead, dated, and signed by a qualified professional
Identify any disabilities or conditions
Describe the impact or symptoms of the identified condition(s)
Relevant information regarding severity or prognosis
List any relevant side effects of medication and/or treatment
Current and/or past accommodations
Any recommended accommodations
You may request the Medical Provider Verification of Disability Form be completed by your provider(s)
When and how to submit documentation
Learners are encouraged to submit information as early as possible. Learners may schedule a meeting with a Disability Accommodation Resource Specialist at any point during the process regardless of any documentation they may currently have available. For questions about these documentation guidelines, contact Disability Access Services.
Grievances
Disability Access Services (DAS) is responsible for determining the reasonableness of requested accommodations. If a learner disagrees with a decision made on accommodations, eligibility, and/or the implementation of the accommodations, the learner is encouraged to contact the DAS office at mccms.ds@mayo.edu and request that their accommodation request be reviewed by the entire DAS team (made up of the disability and accommodations resource specialists and medical director). The DAS team will review the learners request, along with any additional supporting documentation that was shared. The decision outcome will be shared with the learner.
When a learner's concern cannot be resolved through DAS, the learner can follow the Conflict Resolution and Student Mistreatment process.
Disability accommodations: Frequently asked questions (and answers)
Learners have to self-identify to Disability Access Services (DAS) in the Office of Wellness and Academic Support and complete the interactive process. Learners begin this process by completing the Request for Accommodations Form and submitting any appropriate documentation of their disability. DAS staff evaluate all requests on an individual basis and keep the learner informed. Lack of documentation should not prevent a learner from contacting DAS for more information.
DAS works with learners with disabilities on an individual basis to ensure they receive their reasonable accommodations. Learners determine the frequency of contact they have with DAS staff.
Determination of academic adjustments and accommodation is the responsibility of DAS staff through the interactive process. DAS is a resource to faculty, staff, and learners. When instructors have a question about the appropriateness of an accommodation, they should feel free to contact DAS staff. If learners feel that their accommodations are not being properly implemented or are ineffective, they should contact DAS staff.
Accommodations are determined through an interactive process on an individualized basis. Determining and arranging accommodations is a partnership between the learner, Disability Access Services, and program leadership/faculty. The learner needs to be an active participant in the process of determining reasonable accommodations.
A reasonable accommodation is any modification or adjustment that is made to a course, program services, job, activity, or facility that eliminates or minimizes state and/or federally defined disability-related barriers to allow equitable access.
A reasonable accommodation must not:
Compromise essential requirements of a course, program, job, activity, or facility;
Cause undue hardship;
Compromise the safety of the learner or others; or
Fundamentally alter a course or program.
DAS staff need to legally and ethically consider all accommodation requests. DAS staff follow best practices and legal guidelines to determine whether accommodations are appropriate and necessary. DAS staff inform learners of the final decision made about their request. In the case of a denial of a request, DAS staff informs the learner of what additional information would be needed to reconsider a request.
Learners will hear various guidance regarding what qualifies as documentation of a disability. DAS staff reviews all forms of documentation as providing useful information. During the interactive process, DAS staff will review any submitted documentation and provide guidance on the need for further documentation. Documentation is used throughout our decision-making process.
As a result of the interactive process that leads to the determination of reasonable accommodations being identified, DAS staff creates a Letter of Access. The Letter is signed by our medical director. A signed copy of the Letter is sent to the learner and the appropriate school leaders (such as program directors and operations managers). The learner is responsible for sharing a copy of their Letter with their instructors, clerkship directors, and other academic program staff who are responsible for the implementation of accommodations.
Learners can expect their personal information to be kept confidential. Your receiving accommodations does not show up on your transcript, unless you disclose that information to others, or there is a legitimate need-to-know for someone to do their job. The Letter of Access is the information instructors and school leaders get that simply lists your accommodations. DAS staff have designed their work, so that it is about your accommodations, not your diagnosis or condition.
Yes. The purpose of all accommodations or modifications is to "level the playing field" and provide an equitable opportunity relative to non-disabled peers. Accommodations on exams are provided so that the examination results accurately reflect the learner's mastery of course instruction rather than reflecting the impact of an individual's disability.
Mayo Clinic College of Medicine and Science has a legal and ethical obligation to ensure access for learners with disabilities. There are two civil rights laws that pertain to this — the Americans with Disabilities Act (ADA) and Section 504 of the Rehabilitation Act of 1973. These laws apply to all of Mayo Clinic College of Medicine and Science, including the school, departments, programs, and individual faculty. These are civil rights laws protecting the rights of learners with disabilities and are interpreted in a manner similar to laws prohibiting discrimination on the basis of race, sex, national origin, or other protected characteristics. A refusal to provide appropriate accommodations is considered intentional discrimination.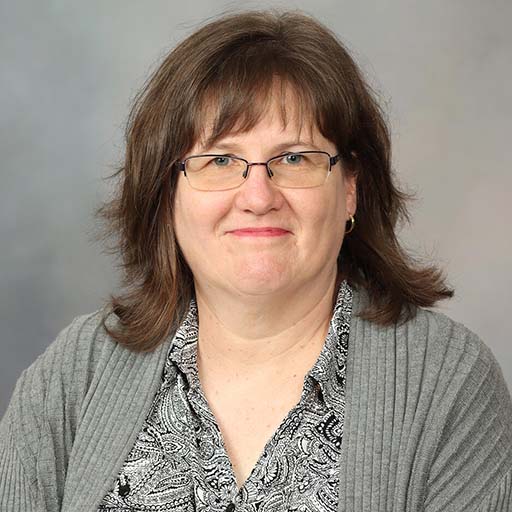 Rhonda Adams, M.S.S.W.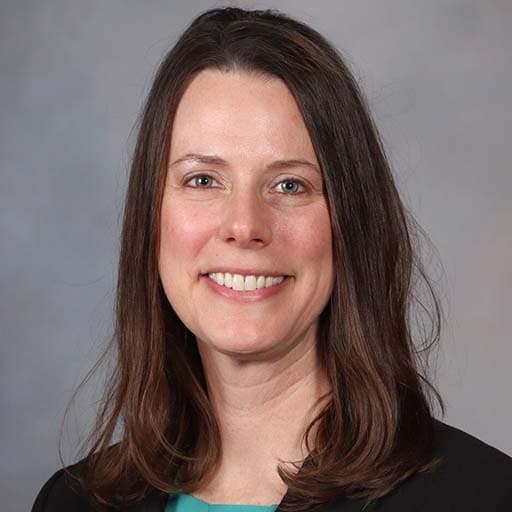 Kara James, M.S., CRC, PVE