Student Stories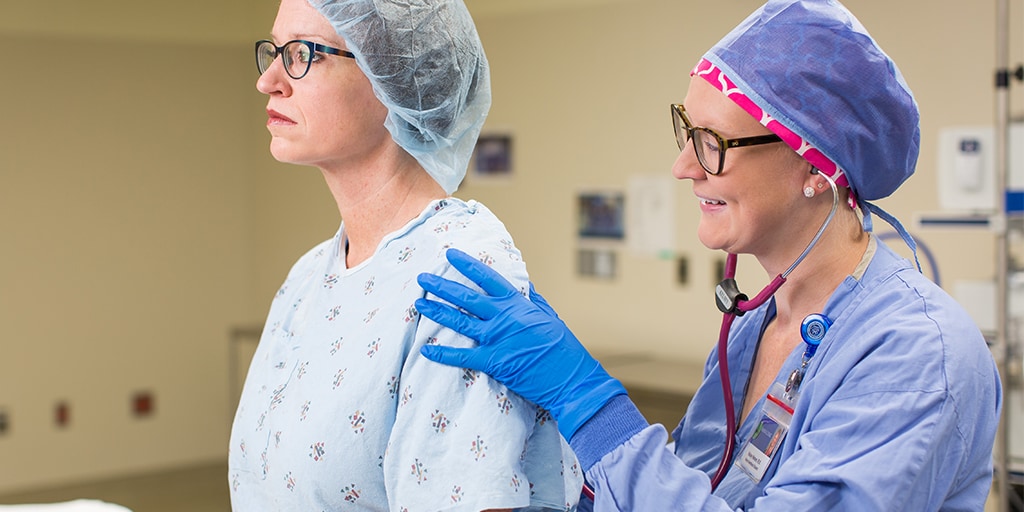 Student outcomes (2015-2019)
99%
program completion rate
100%
certification exam pass rate
100%
job placement rate within six months of graduation
Meet our students and alumni
See what it's like to be a student in our DNAP Program and get some insight about what to expect and where some of our alumni go upon graduation.
The most valuable aspect of the DNAP Program has so far been providing anesthesia for complex and rare cases that most people only read about in textbooks. For example, I've provided anesthesia for a case where a robot for ENT surgery was used for the first time in North America.
Seth Mogler, R.N.
Class of 2020
My favorite aspect of the DNAP Program so far has been my clinical experiences. I cannot speak enough about the quality of education we receive both in the classroom and at the head of the OR table. I feel very fortunate to be educated by experts in their respective anesthesia fields and specialties attending Mayo's DNAP Program. I feel blessed to be educated by preceptors daily, both CRNAs and anesthesiologists, who truly care about my learning, experience, and overall well-being.
Lindsey Scheel, R.N., CCRN
Class of 2021
I originally applied to Mayo because of its reputation for excellence — both as an anesthesia program and as a world-renowned health care system, but I ended up choosing Mayo based on the feeling I got from the interview day. It was evident that the program valued high-quality students, and they were genuinely committed to supporting their students. The faculty were welcoming and kind, and I felt that I'd be challenged and get a great education, while being fully supported!
Katie Stinson, CRNA
2019 graduate who is now a nurse anesthetist at Northwestern Memorial Hospital in Chicago, Illinois