The 42-month Doctor of Nurse Anesthesia Practice (DNAP) Program at Mayo Clinic in Rochester, Minnesota, is one of the best nurse anesthesia programs in the country. Building upon the foundation of your knowledge and experiences as an R.N., this program provides the educational and clinical experiences needed to propel you to be a leader in your field.
Mayo Clinic also offers the Doctor of Nurse Anesthesia Practice Postgraduate Degree Program for those who have graduated from Mayo Clinic School of Health Sciences Master of Nurse Anesthesia Program or are currently employed by Mayo Clinic as a nurse anesthetist.
Choosing Mayo Clinic
The importance of nurse anesthesia education has been instilled in Mayo Clinic since the very beginning. Dr. William Worrall Mayo, Mayo Clinic's founder, began educating nurse anesthetists in 1889, making Mayo Clinic's nurse anesthesia program the oldest, continuously operating program for nurse anesthesia in existence. We are inspired by our history and continue to evolve to serve the next generation of nurse anesthetists.
Program highlights include:
Clinical experiences that only Mayo Clinic can provide. Learn and grow at the No. 1 hospital in the nation where you'll have access to unmatched resources and opportunities.
Collaboration with the experts. Faculty and mentors are practicing Certified Registered Nurse Anesthetists (CRNAs). They are highly involved in clinical practice and application. They are in tune with best practices and techniques, giving you a unique vantage point in your training.
Aside from your off-campus rotations, all didactic and clinical experiences are completed on the same campus, within a one-mile radius.
After successfully completing the program's coursework, completing a scholarly project, and passing the second National Self-Evaluation Exam (SEE), you are awarded a Doctor of Nurse Anesthesia Practice (DNAP) degree from Mayo Clinic School of Health Sciences, a part of Mayo Clinic College of Medicine and Science.
Graduates of the program are eligible to take the national certification examination administered by the National Board of Certification and Recertification for Nurse Anesthetists (NBCRNA).
Thank you for exploring our program! We truly value our motivated, knowledgeable, and committed students. We are aware that our students are adult learners and as such, encounter life situations. While we set high expectations for our learners, we also work very hard to support them. We are able to provide students with tutors for academic challenges, lab/simulation for additional clinical practice, and a variety of of counseling avenues for life challenges. Let us know if you have questions!
Mary Shirk Marienau, APRN, CRNA, Ph.D.

There is a certain weight to being a "Mayo grad." I now realize there is truly separation and value in Mayo's program. The unique experiences obtained here are in fact the most valuable components. From being taught by the world's leading researchers and educators in the field of anesthesiology, to how that information is applied to an individual patient's journey, the culminated variety and depth of this experience is unparalleled.
Daniel King, MNA, CRNA
2016 graduate who is now a staff nurse anesthetist and clinical site coordinator at Good Samaritan Medical Center in Brockton, Massachusetts
Explore what a nurse anesthetist does
A nurse anesthetist provides pain medication (anesthesia) care for patients before, during, and after surgery.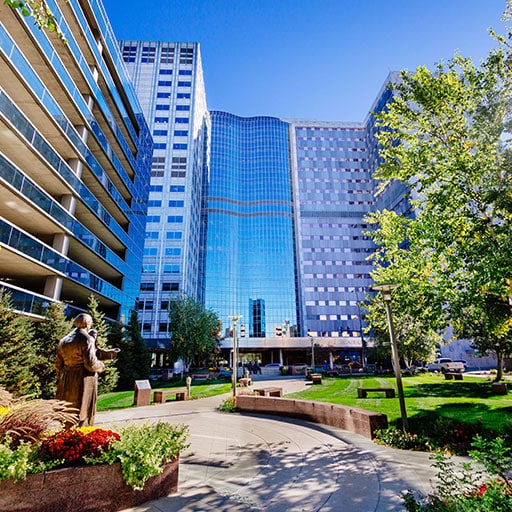 Campus and community
Rochester, MN
Accreditation and program benchmarks
Accreditation information
Program benchmarks
Each year, the Doctor of Nurse Anesthesia Practice Program records program benchmark data in accordance with accreditation standards.