Student Stories
Student outcomes (2020-2022)
100%
registry exam pass rate
100%
job placement directly out of program
Echocardiography Program graduates: Where are they now?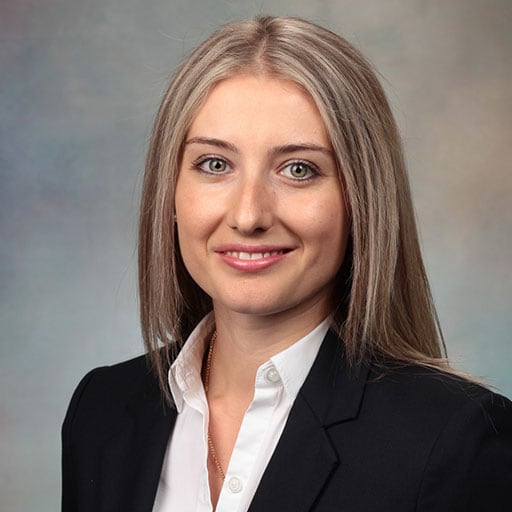 As a cardiac sonographer just starting my career, I feel there are many opportunities to grow professionally and help to continuously improve the field of echocardiography. I have an opportunity to be involved in research and work with students, fellows and physicians on an everyday basis, which keeps it interesting!"
Oksana Semkiv, R.D.C.S.
2018 graduate who is now a cardiac sonographer at Mayo Clinic's campus in Arizona
Advancement opportunities for cardiac sonographers
Students graduating from this program can work as a cardiac sonographer in a clinic or hospital setting, including stress, interventional, 3-D and strain imaging.
There are many ways you can advance within echocardiography depending on your career goals. Many students go on to advance into leadership, education and management, or with further training, go onto specialized areas and modalities, such as pediatric echocardiography or advanced cardiac sonography.