#1
best hospital in the nation and top-ranked in 14 adult specialties (U.S. News & World Report, 2022-2023)
Mayo Clinic School of Health Sciences offers a one-year Nuclear Medicine Technology Program at Mayo Clinic's campus in Rochester, Minnesota.
Nuclear medicine is a medical specialty that uses radioactive materials, called radiopharmaceuticals, for diagnosis, management, treatment, and medical research.
Program highlights
At Mayo Clinic, you'll truly see it all. Each year, we perform more than 30,000 procedures! As a world-renowned medical institution, we provide a full realm of possibilities for you to take advantage of during your education. You can expect:
Training in different technologies that aren't available anywhere else, such as access to different cameras, cyclotrons, various isotopes, protocols, and other technologies.
Externships built into the curriculum that provide exposure to various practice settings, clinical environments, and patient populations.
To start training in the clinical setting on day three of the program with clinical observations, leading into seeing patients directly within the first semester.
Throughout the program, you are trained in all aspects of a nuclear medicine technologist's responsibilities, including:
Direct patient contact
IV placement
Patient imaging procedures, including computer processing and image enhancement
Radioactive chemical compound preparation and administration
Radioactive therapy
Performance of imaging equipment quality control procedures
Radiation safety
Graduation and certification
After successfully completing this program, you will receive a certificate of completion from Mayo Clinic School of Health Sciences and, if applicable, a baccalaureate degree from your college or university.
Graduates are eligible to take the professional certification examinations given by the Nuclear Medicine Technology Certification Board (NMTCB) and the American Registry of Radiologic Technologists (ARRT).
Our program distinguishes itself in many ways. Aside from being offered at a top-ranked medical institution, it offers learners opportunities to evolve into the best version of their professional selves. Our faculty are passionate and place the needs of our learners first. Programmatic effectiveness measures such as graduation rate, first-time board exam pass rate, and job placement rate are consistently high, and can be attributed to a high-volume department with diverse clinical experiences.
Matthew Ugorowski, M.Ed., C.N.M.T., PET
Nuclear Medicine Technology Program Director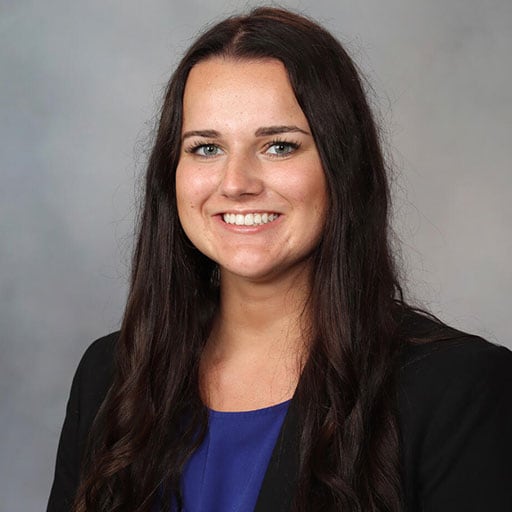 Completing my internship at Mayo Clinic has provided me the opportunity to immerse myself in many unique learning opportunities, clinically and didactically. My favorite part has been the different clinical rotations we experience, ranging from research, PET, general, nuclear pharmacy, and many more, as well as the amazing support we receive from all the technologists and educational staff! This program helped me find my passion in helping patients through nuclear medicine.
Anna Beam
Current student in the Nuclear Medicine Technology Program
99%
first-time certification exam pass rate for more than 25 years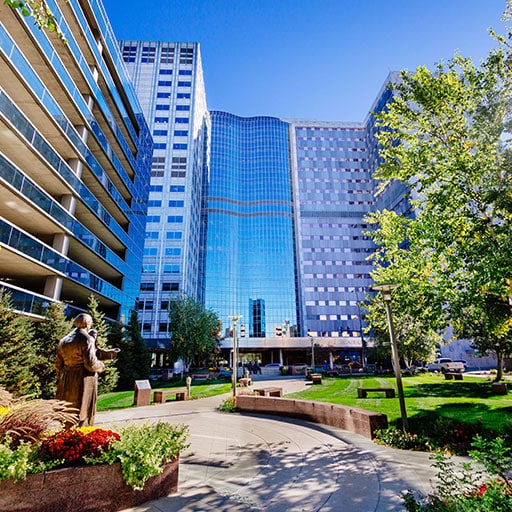 Campus and community
Rochester, MN
2:25
Take a video tour of the Nuclear Medicine Technology Program at Mayo Clinic
Explore what a nuclear medicine technologist does
Nuclear medicine technologists perform tests for diagnosis and medical research. They prepare and give small doses of radioactive drugs (radiopharmaceuticals) to patients, then use high-level imaging equipment to record images of the radioactive material in the body.
Nuclear medicine virtual career tour
Attention high school and college students, educators, and advisers: A 28-minute Nuclear Medicine Technology Virtual Career Tour is available spotlighting the four main areas of a large nuclear medicine department, general nuclear medicine, the radiopharmacy, positron emission tomography, and nuclear cardiology.