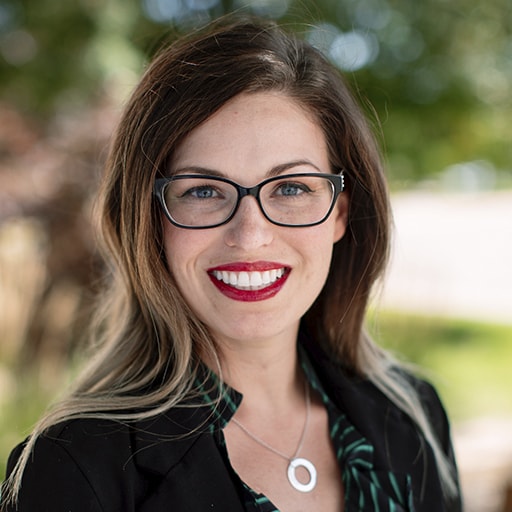 Emily Holm, PharmD, BCACP
Program Director
Instructor in Pharmacy
Ambulatory Care Pharmacist
Board Certified Ambulatory Care Pharmacist
Show more
From the Program Director
The PGY-2 Pharmacy Residency in Ambulatory Care at Mayo Clinic Health System — Mankato allows you to gain experience and confidence in the community-based ambulatory care setting with the support and resources of a large academic medical center.
Consistent with Mayo Clinic's primary value, "The needs of the patient come first," this residency program's curriculum embodies the three-shield symbol of our organization: education, research, and patient care.
Everything we do, we do in the best interest of our patients. As a resident in the PGY-2 Pharmacy Residency in Ambulatory Care at Mayo Clinic Health System — Mankato, you will refine skills in medication therapy management, managing an ambulatory care practice, and working as a collaborative member of an interdisciplinary team.
Our goal is to help you become a confident ambulatory care pharmacist who provides the best individualized care for your patients. Your experience will prepare you for a variety of post-residency pathways, including potential roles in clinical practice, management, research, teaching, or a combination of these.
We look forward to working with you to make lasting changes in your professional development and in the lives of your patients!
Emily Holm, PharmD, BCACP
Program Director
PGY-2 Pharmacy Residency in Ambulatory Care at Mayo Clinic Health System — Mankato
Department of Pharmacy
The Department of Pharmacy at Mayo Clinic Health System in Mankato provides comprehensive pharmaceutical care in a community setting.
Pharmacy services offered include:
Antimicrobial stewardship
Central pharmacy distribution
Clinical pharmacy decision-support software
Collaborative practice agreements
Computerized intravenous admixture and unit dose dispensing
Decentralized clinical pharmacy practice
In-service education and other scholarly activities
Medication reconciliation and discharge huddles
Medication therapy management ambulatory care services
Patient education programs
Perpetual inventory control
Pharmacist-led research and research support services
Pharmacist-managed anticoagulation services
Pharmacokinetic services
Pharmacy informatics and technology support
Pharmacy, therapeutics and formulary committee support
Sterile, nonsterile, and hazardous compounding
Dedicated preceptors
Dedicated preceptors provide direct patient care in various outpatient settings and are actively involved in resident teaching and other scholarly activities. The preceptors come from diverse backgrounds and share numerous years of experience, clinical knowledge and research interests. As a resident, you have direct access to these and many more preceptors and mentors to optimize your learning experience. All preceptors meet qualifications outlined by ASHP and many are certified by the Board of Pharmacy Specialties.
Practice areas
A broad range of pharmacy practice work areas are available at Mayo Clinic Health System in Mankato. Whether your interests lie in inpatient medication management and monitoring or outpatient services and consultation, you are afforded countless learning and teaching opportunities in a resource-rich environment.
Mayo Clinic Health System in Mankato is a Joint Commission-licensed, 154-bed, Level III trauma and certified stroke center located in Mankato, Minnesota. The Mayo Clinic Health System — Southwest Minnesota region also includes five additional hospitals, ranging in size from 10 to 30 beds. In the hospital environment, pharmacists work collaboratively with the interdisciplinary health care team to optimize patient outcomes. Pharmacists, residents, and students are longstanding, integral members of a team that continually advance the pharmacy profession.
Mayo Clinic Health System in Mankato has a large outpatient practice with two primary care clinics and a specialty clinic. Integrated medication therapy management services are provided by pharmacists at all these locations in addition to multiple rural clinic locations throughout the Southwest Minnesota region.