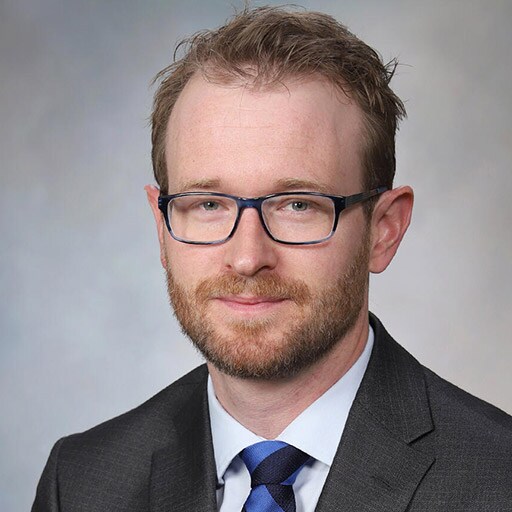 Gregory Day, M.D.
Assistant Professor of Neurology
Dr. Day is the Director of the Division of Behavioral Neurology and Vice Chair of Research for the Department of Neurology. His research focuses on improving the clinical diagnosis, characterization, and treatment of individuals with common and uncommon causes of dementia, including neurodegenerative and autoimmune-mediated brain diseases. His research in dementia is supported by a career development grant from the National Institutes of Health, and funding from the Chan-Zuckerberg Initiative, the Alzheimer's Association, and other partners.
He is a founding member and Clinical Director of the Anti-NMDA Receptor Encephalitis Foundation, and a project PI of the ExTINGUISH Trial - the first multi-site randomized controlled trial for patients with anti-NMDAR encephalitis.
Show more
View full profile