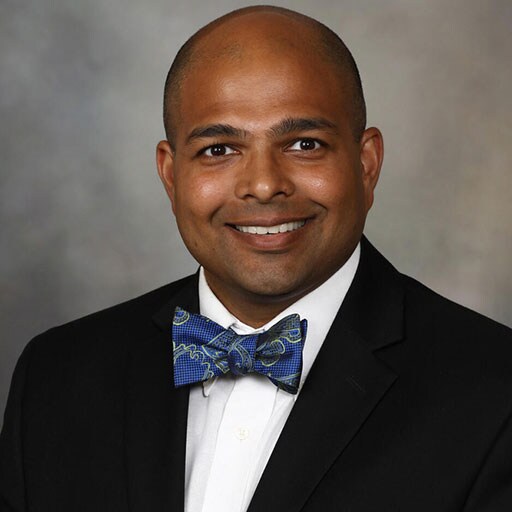 Venkatesh Bellamkonda, M.D.
Assistant Professor, Emergency Medicine
Chair of Education
Wellness Officer
Ultrasound Faculty
Healthcare Quality Faculty
Medical School: Northeastern Ohio Universities College of Medicine
Residency: Mayo Clinic School of Graduate Medical Education
Fellowship: George Washington University School of Medicine, Emergency Ultrasound
Interests: I have a passion for improving the system of accessing and delivering care including optimizing experience, outcomes, and minimizing costs of all kinds. I am particularly interested in (1) healthcare quality, (2) POCUS, (3) wellbeing, and (4) all aspects of education.
Show more
View full profile