Alumni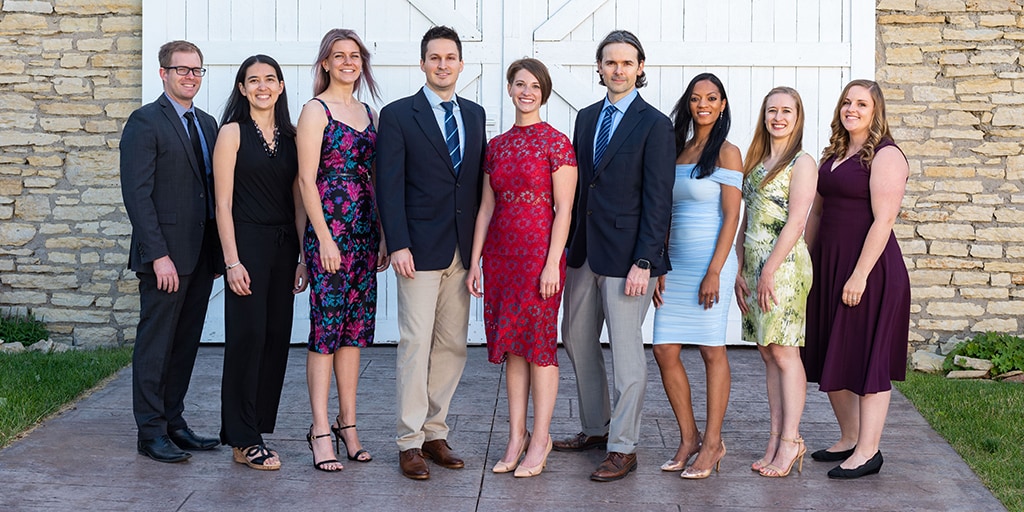 The most important indicator of the success of a training program is found in the outcomes of the graduates upon completion of their training. Graduates are spread throughout the U.S. and internationally in both academic and community settings. Our training provides the background to do both successfully.
We began training our first resident in 2000. Since that time, we have actively pursued applicants who strive to contribute to emergency medicine beyond their clinical responsibilities.
Our graduates have gone on to be leaders in both academic and community emergency medicine. Several have gone on to pursue fellowships in emergency medicine, such as simulation, ultrasound, and international emergency medicine. Our graduates have also become leaders in the community, and many of them have served or are currently serving as chiefs of a community emergency department.
For details on alumni from the Emergency Medicine Residency, please see the alumni profiles overview.
Notable alumni
Amando Alejandro Baez, M.D., MPH, Ph.D.
Professor of Emergency Medicine, Epidemiology and Political Science
Vice-Chair (Operational Medicine), Department of Emergency Medicine
Director, Center of Operational Medicine
Medical College of Georgia/Augusta University
Public Health Advisor, Dominican Republic Office of the President
In the news

Fernanda Bellolio, M.D., M.S.
Professor of Emergency Medicine, Department of Emergency Medicine, Mayo Clinic
Joint appointment in Health Services Research, Division of Health Care Policy and Research
Research Chair, Department of Emergency Medicine
Guidelines for Reasonable and Appropriate Care in the Emergency Department (GRACE) Steering Committee, Society for Academic Emergency Medicine (SAEM)
2011 Mayo Brothers Distinguished Fellowship Award, Mayo School of Graduate Medical Education
Complete list of published work in Pubmed

Erik Funk, M.D.
Founder, Med Mal Reviewer
EM Physician, CoxHealth, Springfield MO

Erik Hess, M.D.
Professor and Chair, Department of Emergency Medicine
Vanderbilt University Medical Center

Benjamin Knutson, M.D.
Community Division Chair, Mayo Clinic Emergency Medicine

Anuradha Luke, M.D.
Associate Medical Director, Mayo Clinic Ambulance
Medical Director, Mayo School of Health Sciences Emergency Medicine Paramedic Program
Chair, Division of Prehospital Medicine, Department of Emergency Medicine
Associate Program Director, Mayo Clinic EMS Fellowship

Howard "Howie" Mell, M.D., MPH, CPE, FACEP
Partner, Vituity (formerly CEP-America)
Emergency Physician­, HSHS St. Elizabeth's Hospital, O'Fallon, IL­
Board of Directors, Illinois College of Emergency Physicians

Takashi Shiga, M.D., Ph.D., MPH
Chair and Professor, Department of Emergency Medicine
International University of Health and Welfare, Japan

Elliott Tenpenny, M.D.
Director, International Health Unit, International Projects
Samaritan's Purse
In the news

Moriah Thompson, M.D., MPH
Flight Surgeon, NASA Johnson Space Center
Houston, Texas
Alumni map
This map shows where alumni of the Emergency Medicine Residency are currently employed in the U.S.