Didactic Training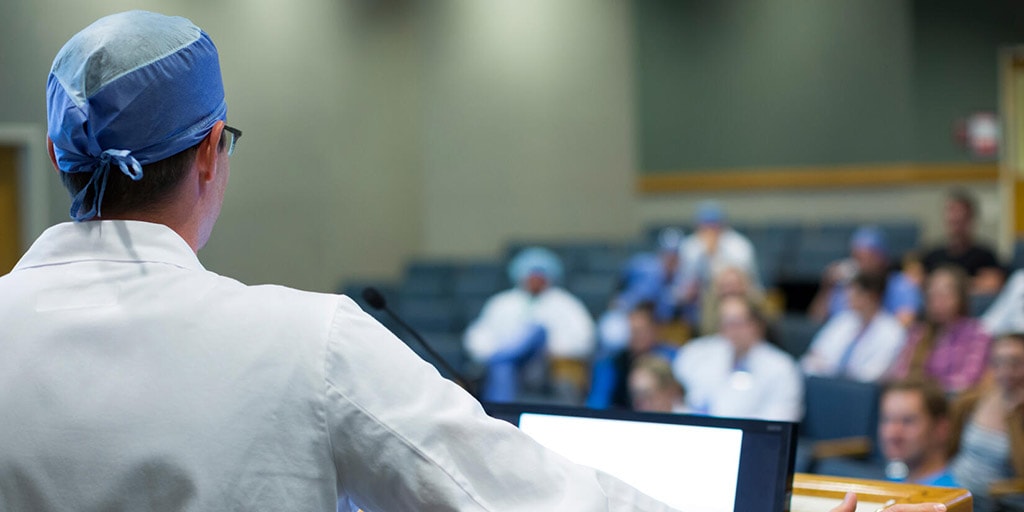 Clinical conferences, seminars, small discussion groups, journal clubs, formal coursework in the Center for Clinical and Translational Science (CCaTS), and one-on-one instruction are integral parts of the Gastroenterology Fellowship. You work one-to-one with staff gastroenterologists during all aspects of your training. Bedside instruction and other informal teaching methods also are part of the fellowship.
Conferences
A variety of conferences are held each week in the Division of Gastroenterology and Hepatology. Fellows may also find topics of special interest in other conferences sponsored by the departments of Internal Medicine, Surgery, Oncology, Radiology, and Laboratory Medicine and Pathology.
The weekly schedule includes:
Monday — Gastroenterology research conference, core curriculum for fellows*
Tuesday — Core curriculum for hospital residents,** core curriculum for fellows, monthly journal club
Wednesday — Various interest group conferences,** medical grand rounds
Thursday — Gastroenterology and hepatology grand rounds
Friday — Various interest group conferences**
*During summer months, core curriculum is held both Monday and Tuesday
**Fellows make presentations at these conferences.