Resources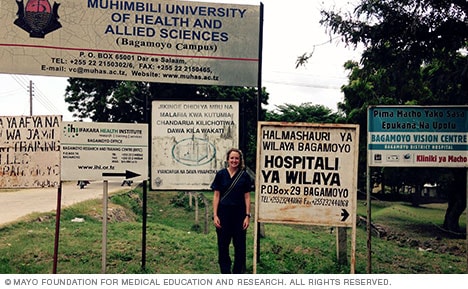 The Mayo International Health Program has compiled a broad range of resources to help you prepare for your rotation in an underserved international community.
For Mayo Clinic employees
These links are for Mayo faculty, residents, fellows and other staff.
Where indicated with an asterisk (*), you must be logged in to the Mayo Clinic network by being on campus or connected by virtual private network (VPN).
Learning
Service opportunities
Travel medicine care
For Mayo Clinic employees and the public
Clinical cases
Conferences, seminars and courses
Online learning
Books to bring
Country context of care orientation
Additional preparation for global health work
Travel medicine care