Didactic Training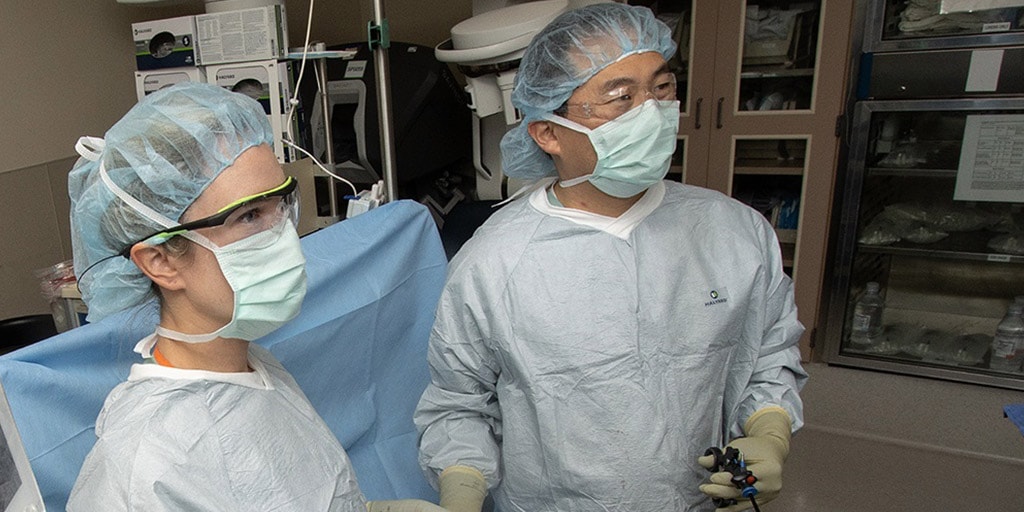 Clinical conferences, seminars, small discussion groups, journal clubs and one-on-one instruction are integral parts of this fellowship. You have protected time for:
Tri-site Advanced Gynecological Surgery Fellowship Conference. Fellows and faculty from each Mayo campus (Florida, Rochester, and Arizona) meet weekly to learn from each other. Sessions include lecture-based, surgical video review, and case presentations. Didactics cover surgical topics (e.g. MIGS in pregnancy) as well as medical topics (e.g. complex contraception).
Research conferences. These conferences focus on current, ongoing research projects, along with brainstorming research for the fellows. Faculty help fellows stay on target for submission deadlines and troubleshoot as needed.
Endometriosis Board. This multidisciplinary conference discusses patients with deep infiltrating endometriosis and complex disease to optimize perioperative management.
Chronic Pelvic Pain Conference. This multidisciplinary conference addresses patients with complex chronic pelvic pain disorders with various subspecialists as indicated; it may include faculty and fellows from pain medicine, gastroenterology, radiology, interventional radiology, integrative medicine, and psychology to provide guidance on further evaluation and treatment.
Simulation Lab. You will participate in regularly scheduled faculty-guided hands-on teaching at least once per month and a surgical video review.
Cadaver Lab. This annual conference is an opportunity to perform laparoscopic pelvic and abdominal anatomy dissection. Classes in pelvic anatomy are also offered during the fellowship.
Mortality and Morbidity Conference. Faculty and fellows participate in this monthly review of cases to discuss opportunities for quality improvement and make systematic changes to improve patient care.
Alumni Talks. Mayo Clinic FMIGS alumni are invited back to speak about a topic of their choice, generally geared toward fellow career development.
Additionally, classes in research design, statistics, and pelvic anatomy, are offered during the fellowship.