Application Process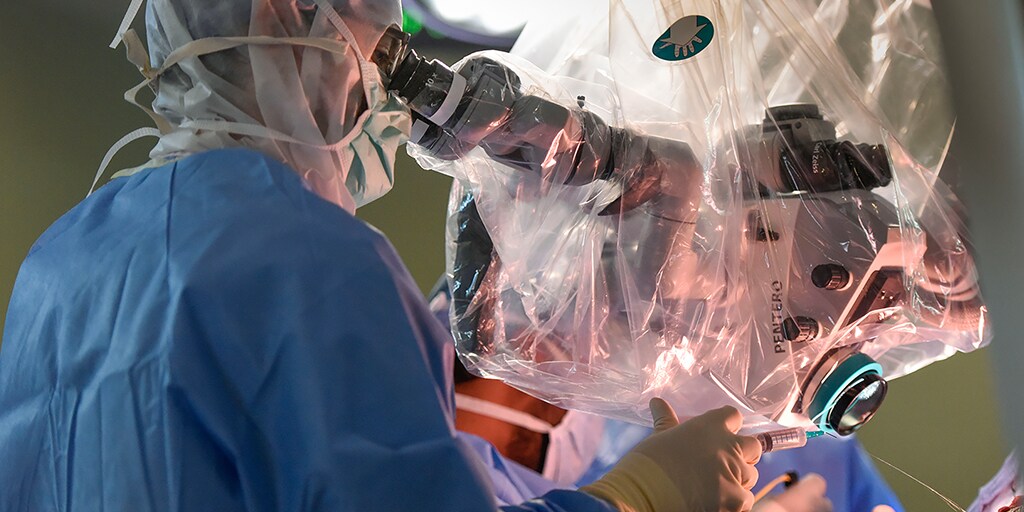 Positions
Three positions are available on a competitive basis each year in the Neurologic Surgery Residency.
Qualifications
Senior medical students interested in a neurosurgical residency at Mayo Clinic are encouraged to apply for a clerkship rotation, which is four weeks in length, offered through the Visiting Medical Student Clerkship Program within Mayo Clinic School of Graduate Medical Education. This clerkship provides an opportunity to become familiar with the Department of Neurologic Surgery at Mayo Clinic and allows the neurosurgery faculty to get to know the senior medical students in a more meaningful way.
Applicants unable to spend time in Rochester, Minnesota, for a clerkship may apply for a position in residency. In general, the residency applicants who match are hardworking, compassionate, and intelligent individuals from all walks of life, as diversity is extremely important to our training cohort.
Also see general admissions requirements for Mayo Clinic School of Graduate Medical Education.
How to apply
You must apply through the Electronic Residency Application Service (ERAS).
The application and all supporting documentation must be submitted between Sept. 15 and Oct. 31 of the year preceding the appointment date. The academic year begins in July.
To apply to the program, visit the ERAS website. All applications to Mayo Clinic School of Graduate Medical Education programs must include these application materials.
All appointments are made through the National Resident Matching Program(NRMP). Candidates must register through the NRMP website.
Applicants considered for an appointment will be invited to visit Mayo Clinic for a personal interview with the program director and selected faculty. Interviews are conducted between November and January each year.