Curriculum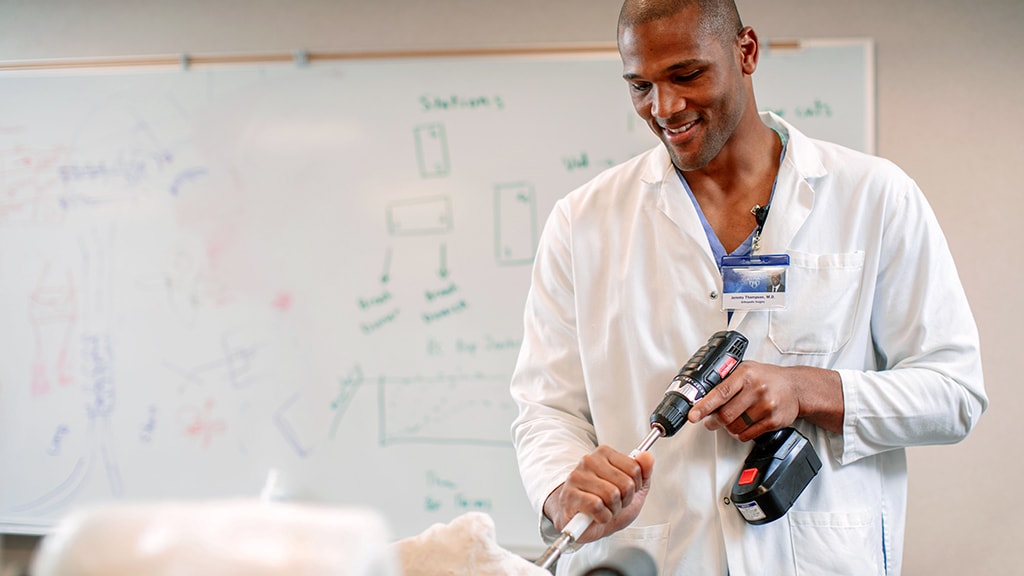 Mayo provides exposure to the entire breadth of orthopedics while also providing excellent training in each separate subspecialty. Because Mayo serves as a referral center for difficult problems, I have been exposed to a large number of complex cases within each subspecialty, while also seeing a high volume of 'bread and butter' orthopedics.
John Weston, M.D.
Orthopedic surgery resident
The ability to practice my surgical skills in the cadaver lab throughout my residency is an invaluable opportunity not seen at other programs. As an intern, I've already been able to perform a knee scope and total knee arthroplasty with a senior resident. Having the opportunity to become familiar with the basics of orthopedic surgery in an environment such as the lab is extremely beneficial to my learning.
Alexis Matrka, M.D.
Orthopedic surgery resident
One of my favorite components of the program is our Orthopedic Knowledge and Skills curriculum (a.k.a. Basic Science). Every afternoon is protected for lectures and cadaver labs where we go through the entirety of orthopedics — learning about every orthopedic subspecialty and performing surgeries on fresh frozen cadaver specimens. I was able to improve my knowledge and surgical skills to a high level at an early time in my residency.
Joseph Statz, M.D.
Orthopedic surgery resident
Mayo's mentorship model is the best way to train. Working consistently with one consultant (attending) at a time allows you to maximize your education and build rapport. I've been able to gain deep insights into complex problems and orthopedic thought processes as well as master operative techniques due to the relationship and trust I've been able to build with my consultants.
Joseph Statz, M.D.
Orthopedic surgery resident