Fellow Life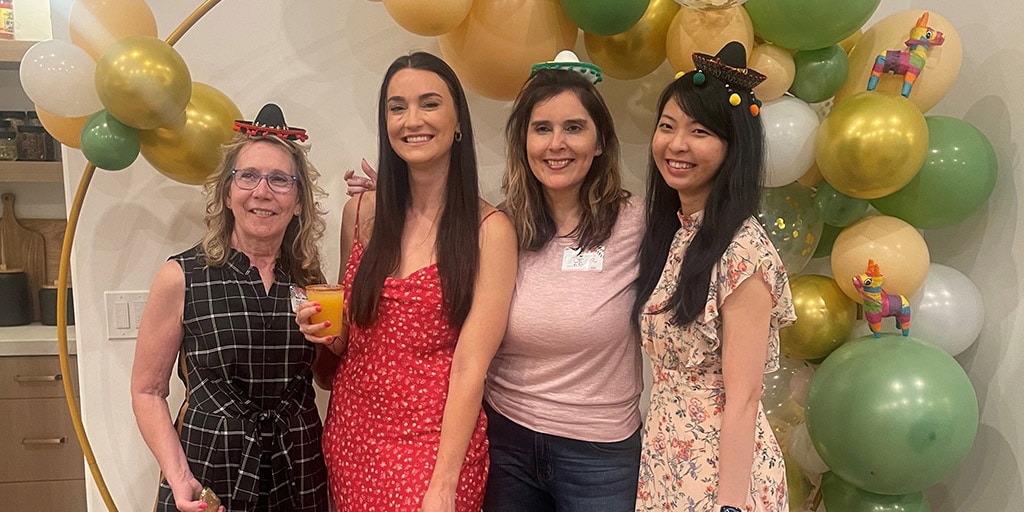 Outside of work, fellows in the Renal Transplant Fellowship program love all that Mayo Clinic and Phoenix, Arizona, have to offer. We'll support you both inside and outside of the Mayo Clinic campus to promote wellness and ensure your work/life balance.
Wellness initiatives
As a trainee, your physical and mental health is a priority to both Mayo Clinic and the department. Trainees have access to several resources to promote well being, as well as time off clinical duties to attend appointments.
Every month, half a day is provided for the fellows as wellness time. This time can be used by the fellows as they deem suitable - for activities, education, or recreation.
Fitness centers
Groups on campus
Well-being
As a resident or fellow at Mayo Clinic in Arizona, you have access to an exclusive learners-only gym and wellness center conveniently located on the Phoenix campus. Additionally, Mayo Clinic residents or fellows at our three campuses get discounted membership fees to area gyms through PerkSpot, the Mayo Clinic employee discount program.
All Arizona learners can also sign up to take fitness classes and health workshops through the department of Integrative Health or through the Mayo Clinic Well-Being program.
Opportunities to join a variety of groups on campus provide regular social activities and can help enhance your training while connecting with a broad group of peers.
Trainees have the opportunity to join a Mayo Employee Resource Group (MERG) at any time during their training program. Current MERGs on the Phoenix/Scottsdale campus in Arizona include groups based on African, Asian, and Latino heritage as well as groups focused on veterans, global health, leadership development, and LGBTI and differently-abled staff and allies.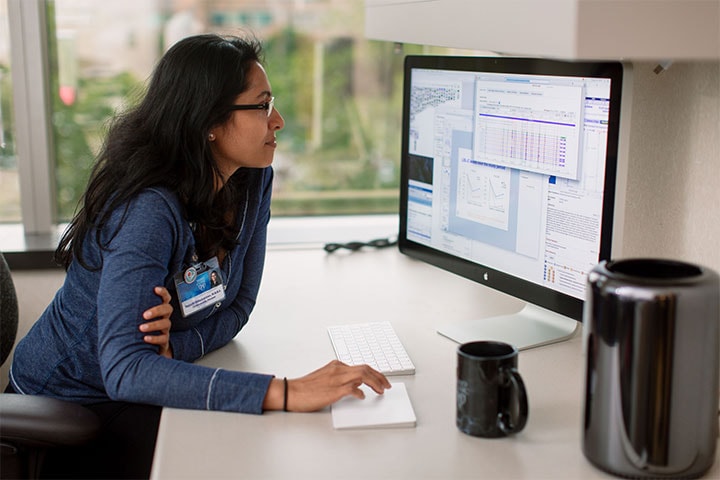 The Student Services office provides resources to promote academic, emotional, social, cognitive, financial, and physical well-being. Career and academic services include academic advising, peer tutoring, and accommodations for learners with disabilities or health conditions. Mental health services, counseling, interview practice, and a variety of enrichment sessions on topics like budgeting, resiliency, and stress and burn-out are also available through the Student Services office.
Life in Phoenix
While Phoenix is the fifth largest city in the nation, it is unique in its closeness to wilderness and nature, providing opportunities to enjoy both city life and the great outdoors. Our beautiful and rugged landscape offers year-round recreational opportunities such as camping, hiking, and biking. In Downtown Phoenix, you'll enjoy an eclectic art scene, sports arenas, concert venues, and endless dining options. Many of our fellows also enjoy the nightlife scene in Scottdale's entertainment district.
Here are a few things our fellows love about living in the Phoenix area:
Exploring the Grand Canyon and other national parks
Hiking
Camping
Summer water activities
The diverse restaurant scene
300+ sunny days in the year, hiking trails and golf courses, desert sunsets, and very affordable housing make Phoenix a great city to a great city to live in. Downtown Scottsdale has a lot of food and music and other fun activities. If you are in the mood to go for a ski, Flagstaff is a couple of hours away, or you could drive down to California or Mexico in a few hours and enjoy laying on the beach on the weekend.
Suman Misra, M.B.B.S.
Renal Transplant Fellow
Diversity and Inclusion
We endeavor to create and maintain a diverse, vibrant, collaborative, learner-centered community which promotes the growth of future colleagues and the advancement of our field. We are all responsible to and for our community which in turn provides a solid clinical foundation and encourages individual development, while fostering an environment of scholarly inquisitiveness, commitment to excellence, and creativity.
We strongly encourage diverse applicants to apply to our program; including those who have historically been excluded from the field due to race/ethnicity, socioeconomic background, gender identity and expression, sexual orientation, and disability status.
Our faculty includes individuals from diverse cultural and clinical training backgrounds. Our program values facilitating personally and professionally supportive and affirming relationships between residents and faculty.
As a trainee, you'll have the opportunity to be a part of:
Mayo Employee Resource Groups (MERGs) dedicated to diverse groups to allow for broader institutional engagement and interaction.
The OUTList, an internal resource created by the LGBTI MERG that promotes community, visibility, and mentoring among Mayo's faculty, staff, and trainees by identifying LGBTI mentors within Mayo Clinic interested in being a resource for others.
The Mayo Clinic Trainee Diversity & Inclusion Committee, a group that recruits and mentors applicants from underrepresented backgrounds in medicine.
A day in the life
photo gallery
Explore a few ways our fellows maintain a balance between work responsibilities and hobbies, family, and friends outside of the clinic.