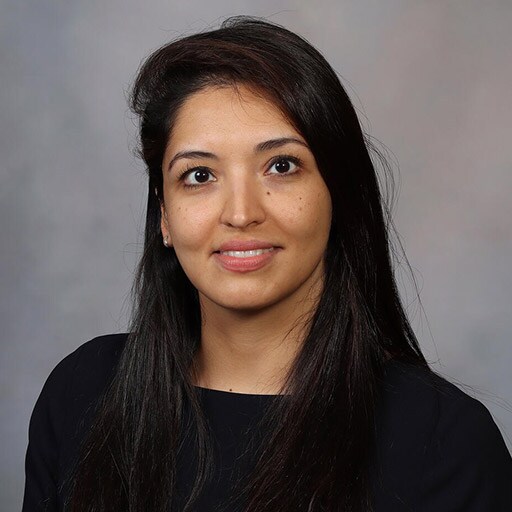 Sonal Sodha, M.D.
Hometown: Potomac, MD
Medical school: Johns Hopkins School of Medicine, Baltimore, MD
Residency: University of North Carolina, Chapel Hill, NC
"I knew that this fellowship would be a great fit for me. The faculty members are genuinely invested in our success and our well-being. The program emphasizes the importance of both the surgical decision-making and the technical skills of the operation without losing sight of the needs of the patient. In addition, I feel that we are continuously encouraged to challenge and push ourselves while honing our skills. I am confident that with the breadth of exposure at Mayo, I will enter practice as a skilled, safe, and well-prepared surgeon. I feel very fortunate to have the opportunity to train here and experience tremendous growth as a spine surgeon with the guidance and mentorship of such exceptional faculty."
Show more