Mayo Clinic CARES
Career Advancement, Research, and Education Summer Arizona Program
Program overview
Have you ever wondered about working in the medical field, but don't know where to start? The Mayo Clinic Career Advancement, Research, and Education Summer (CARES) Program in Arizona is intended to introduce, prepare, and inspire high school students of various backgrounds and potentials for a career in the health care industry in a summer program with continuing, longitudinal mentorship.
Program highlights
During the program, you'll learn about a variety of careers in health care, establish connections, and discover the possibilities on your journey to a career in health care. You can expect:
Exposure to a wide diversity of health care careers and professionals

Hands-on experience in a hospital setting

Motivation through discovery of personal strengths

Long-term mentorship opportunities beyond the program by selected Mayo Clinic mentors
The program is based on learning your strengths and promoting wellness, to ultimately help prepare you to become a future leader in the health care workforce.
Program options
Option 1: Four weeks with in-person programming
Dates: June 7-30, 2022
Schedule: Three days per week. Tuesday, Wednesday, and Thursday, from 10 a.m. - 3 p.m.
Option 2: One week with intensive, virtual programming
Dates: July 11-15, 2022
Schedule: Five days. Monday through Friday, from 10 a.m. - 2 p.m.
Past programming
The 2021 virtual program took place over four weeks, and the 2019 program took place over five weeks on both Mayo Clinic Arizona campuses for three days per week. The programs included shadowing and presentations by over 70 faculty, clinicians, researchers, educators, and allied health care careers to expose students to a wide variety of programs.
Application process
All current high school freshman, sophomore, and junior students located in the state of Arizona are welcome to apply.
In order to reflect the communities we serve, students who belong to any of the following groups or interest areas are especially encouraged to apply: diverse, first generation college students, Upward Bound or STEAM pipelines, underserved, students receiving free or reduced school lunches, or special populations.
The 2022 Mayo Clinic CARES Program is now accepting applications. Applications must be received by Feb. 1, 2022 at 8 a.m. MT. There is no cost to apply.
Curriculum
During this program, you will gain exposure to a broad spectrum of the health care industry. You will actively participate in lectures, team building exercises, and virtual experiential activities. It is expected that students will participate in daily journaling and present their experience at the end of the program via a presentation and a short paper.
Tuition and fees
There is no cost to participate. This is Mayo Clinic's service to our community. Students selected to participate will receive a stipend for their full participation in the program.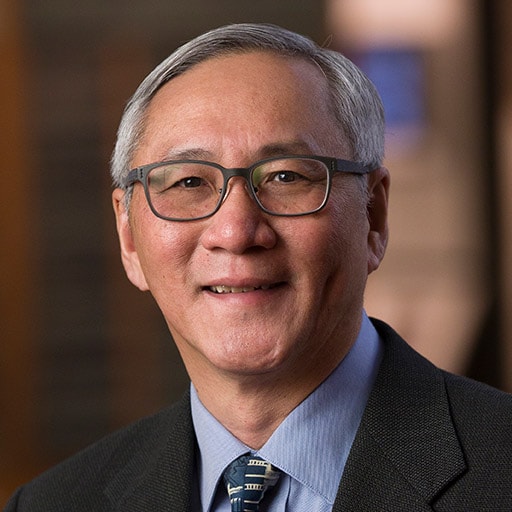 It's exhilarating to see Mayo Clinic and the community joining hands to bring forward our best generations. A critical pathway to build the groundwork for further advancement of medical sciences. Mayo Clinic CARES is a mutually enriching experience for us all, and, more importantly, it is a wonderful way to build strong and enduring relationships with our learners and the community.
Cuong Nguyen, M.D., AGAF, FACG, FASGE
Medical Director of Mayo Clinic CARES
We are thrilled to be able to provide health care career exploration opportunities to high school students in the Valley. Providing access to health careers to all learners is something that the Office for Education Diversity, Equity, and Inclusion has sought to accomplish for a long time. This program is fantastic.
Barbara Jordan
Administrator, Mayo Clinic College of Medicine and Science
FAQs
Still have questions? Review our list of frequently asked questions for more details.
When is the application period and how do I apply?
Application window: Dec. 21, 2021 - Feb. 1, 2022
Please complete the online application, in full, by 8:00 a.m. Arizona on February 1, 2022. Due to the high volume of
applicants, incomplete applications will not be reviewed.
Who can apply?
Current Arizona high school freshmen, sophomores, and juniors.
Can out-of-state residents participate?
Only Arizona residents can apply. This pathway program is intended to strengthen Arizona communities, and will involve long-term mentorship throughout the year after the program ends.
Can I apply with my resume or differently than the online application?
Only online applications will be considered within the deadline.
When will I be notified if I am accepted into the program?
All applicants will be notified by March 15, 2022.
Do I need a permission slip or letter from my parent/guardian in order to participate in the program?
The online application will request your parent's/guardian's permission to apply along with requesting their email for confirmation.
Are there any family/guardian expectations?
Yes, they are expected to help facilitate student connecting to the program and any supporting work.
Can I miss part of the program or do I have to participate every day?
Given the competitive and immersive nature of this program, attendance is expected students. If you are unable to commit to the full time this year, please consider applying in the future.
Is there a cost to participate?
There is no cost to participate. This is Mayo Clinic's service to our community. Students selected to participate will receive a stipend for their full participation in the program.
Am I responsible for my own computer?
A computer will not be necessary for the in-person program, and a laptop/internet access will be needed for the virtual program.
Program leadership
Mayo Clinic CARES Steering Committee
Cuong Nguyen, M.D., Medical Director of Mayo Clinic CARES, Consultant, Gastroenterology and Hepatology, and Associate Professor of Medicine
Barbara Jordan, Administrator, Mayo Clinic College of Medicine and Science
Nicole Billingsley, M.B.A., Operations Manager, Mayo Clinic Alix School of Medicine
Anikar Chhabra, M.D., Orthopedic Consultant, Department of Orthopedic Surgery, Associate Professor of Orthopedic Surgery
Mary Sue Dumas, M.S.N., R.N., AMB-BC, Nursing Lead Arizona, Mayo Model of Community Care, Mayo Clinic Arizona, Instructor in Nursing
Marcia Edwards, RACR, Diversity Recruitment Specialist
Brynn Goldberg, M.S.N., R.N., Manager, Department of Orthopedic Surgery, and Instructor in Orthopedics
Diana Guebara, Supervisor, Office of Access Management: Executive, Development, International, and Medallion
Vicki Hochstetler, MEd, Operations Manager, Mayo Clinic School of Health Sciences and Mayo Clinic Graduate School of Biomedical Science
Janina Hogans, MHA, Clinical Operations Program Manager, Special Collaborations and Contracts
Yoshi Ikeda, Education Administration Coordinator
Keith Jones, Employee Well-being Specialist
Kit Kough, MA, Humanities in Medicine Program Coordinator
Shannon K. Laughlin-Tommaso, M.D., Consultant, Chair, Division of Gynecology, Associate Professor of Obstetrics-Gynecology, Mayo Clinic College of Medicine, Associate Dean of Office for Education Diversity, Equity, and Inclusion
Yerronda Lewis, Supervisor, Administrative Support Professionals, Instructor in Health Care Administration, College of Medicine
Susan Misztal, Education Administration Coordinator, Mayo Clinic Alix School of Medicine
Maria Molina, M.S., Diversity, Equity and Inclusion Program Director, Office for Education Diversity, Equity, and Inclusion
Farhia Omar, MPH, Program Manager, Center for Health Equity and Community Engaged Research, Instructor in Healthcare Administration
Chara Pruszynski, M.P.H., Operations Manager, Office for Education Diversity, Equity, and Inclusion, and Assistant Professor of Health Care Administration
Angela (Patricia) Rodriguez, Education Administration Coordinator, Mayo Clinic Alix School of Medicine
Nicole Schuren, M.S.W., L.M.S.W., Pediatric/Adolescent Social Worker, Program Manager
Sharon Torres, Diversity, Equity and Inclusion Program Director, Office for Education Diversity, Equity, and Inclusion
Kairin Whiteside, CAVS, Director of Volunteer Services and Gift Shops