Mayo Clinic CARES
Career Advancement, Research, and Education Summer Arizona Program
Program overview
Are you an Arizona high school student interested in exploring a career in health care? The mission of the Mayo Clinic Career Advancement, Research, and Education Summer (CARES) Program is to expose students to the whole spectrum of health care careers over the course of a summer and then provide them with a longitudinal mentorship experience.
Program highlights
During the program, you'll learn about the wide variety of careers in health care, establish connections, and discover the possibilities for your personal and professional journey. You can expect:
Exposure to a wide diversity of health care careers and professionals
Hands-on experiences in a hospital setting
Motivation through the discovery of personal strengths
Long-term mentorship opportunities beyond the program by selected Mayo Clinic mentors
The program is based on learning your strengths and promoting wellness, to ultimately inspire you to become a future leader in the health care workforce.
Program options
Option 1: Four weeks with in-person programming
Dates: June 6-29, 2023
Schedule: Three days per week. Tuesday, Wednesday, and Thursday
Option 2: One week with intensive, virtual programming
Dates: July 17-21, 2023
Schedule: Five days. Monday through Friday
Past programming
The Mayo Clinic CARES Program was founded in 2019, and has grown from seven to 40 students in 2022, with both a combination of in-person and virtual programming over the last few years. Programs can be found here:
2020 program: Paused due to COVID-19
Application process
All current high school freshman, sophomore, and junior students located in the state of Arizona are welcome to apply.
In order to reflect the communities which we serve, students who belong to any of the following groups or interest areas are especially encouraged to apply: diverse, first-generation college students, Upward Bound or STEAM pipelines, underserved, students receiving free or reduced school lunches, or special populations.
| Application window | Apply |
| --- | --- |
| Dec. 15, 2022 - Feb. 1, 2023 | Applications will open in December 2022. |
Applications for the 2023 summer program will open on Dec. 15, 2022, and will close on Feb. 1, 2023.
Application instructions
Complete the following steps to apply:
Create an account to begin the online

Application for Admission.
Select — Mayo Clinic College of Medicine and Science Experience
Choose one of the following:


Mayo Clinic CARES Program (In-Person)
Mayo Clinic CARES Program (Virtual)

Select — Create a New Application
Select — Start a Mayo Clinic College of Medicine and Science Experience Application
Complete each section of the application and submit.
Curriculum
This summer, approximately 100 health care professionals came together across all three shields of Mayo Clinic (clinical practice, education, and research), to participate as presenters or panelists to provide hands-on activities, virtual simulations, and interactive teaching modalities. Students were exposed to healthcare careers including physician, surgeon, physician assistant, nursing, rehabilitation medicine, biomedical research, medical laboratory, radiology, engineering, social work, clinical genomics, public health, and community-engaged research, among many others.
In addition, Mayo CARES offers students a mentorship relationship the academic year following the summer program, where students are matched with a physician or allied health professional working in their field of interest, better equipping them to pursue individual career and professional goals.
The program takes a holistic approach and interweaves life skill-building into each day's programming such as personal wellness, presentation skills, interviewing skills, resume writing, humanities, college preparation, and strengths assessments. We begin the day with community-building time, followed by intensive and engaging presentations and activities, and we close with journaling and debriefing.
Tuition and fees
There is no cost to participate. This is Mayo Clinic's service to our community. Students selected to participate will receive a stipend for their full participation in the program.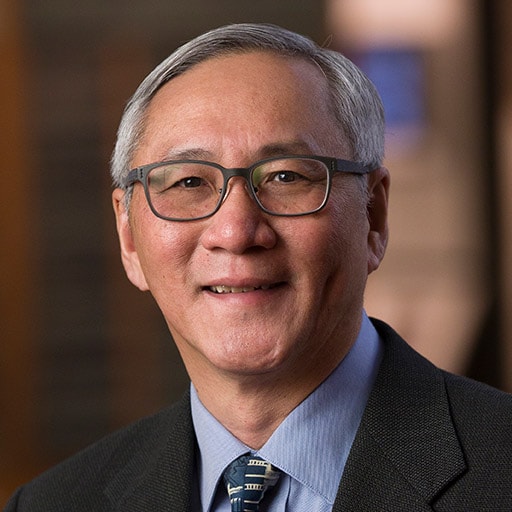 It's exhilarating to see Mayo Clinic and the community joining hands to bring forward our best generations. A critical pathway to build the groundwork for further advancement of medical sciences. Mayo Clinic CARES is a mutually enriching experience for us all, and, more importantly, it is a wonderful way to build strong and enduring relationships with our learners and the community.
Cuong Nguyen, M.D., AGAF, FACG, FASGE
Medical Director of Mayo Clinic CARES
We are thrilled to be able to provide health care career exploration opportunities to high school students in the Valley. Providing access to health careers to all learners is something that the Office for Education Diversity, Equity, and Inclusion has sought to accomplish for a long time. This program is fantastic.
Barbara Jordan
Administrator, Mayo Clinic College of Medicine and Science
FAQs
Review our list of frequently asked questions for more details.
Applications for the 2023 summer program will open in December.
Current Arizona high school freshmen, sophomores, and juniors.
Only Arizona residents can apply. This pathway program is intended to strengthen Arizona communities, and will involve long-term mentorship throughout the year after the program ends.
Only online applications will be considered within the deadline. The application link will be made available in December 2022.
All applicants will be notified by March 15, 2022.
The online application will request your parent's/guardian's permission to apply along with requesting their email for confirmation.
Yes, they are expected to help facilitate student connecting to the program and any supporting work.
It is expected for students to participate every day of the program. If you are unable to commit to the program full time this year, please consider applying in the future.
There is no cost to participate. This is Mayo Clinic's service to our community. Students selected to participate will receive a stipend for their full participation in the program. These stipends are dependent on students' full participation and attendance in the program.
A computer will not be necessary for the in-person program. A laptop and internet access will be needed for the virtual program.
Program leadership
Cuong Nguyen, M.D., AGAF, FACG, FASGE, Medical Director of Mayo Clinic CARES, Consultant, Gastroenterology and Hepatology, and Associate Professor of Medicine
Barbara Jordan, M.A., Administrator, Mayo Clinic College of Medicine and Science
Carlos Bravo, M.Ed., Admissions Recruiter, Office of Strategic Student Recruitment and Outreach, MCCMS
Nicole Billingsley, M.B.A., Operations Manager, Mayo Clinic Alix School of Medicine
Anikar Chhabra, M.D., Orthopedic Consultant, Department of Orthopedic Surgery, Associate Professor of Orthopedic Surgery
Blake Davisson, Operations Manager, Experiential Learning - Arizona
Mary Sue Dumas, M.S.N., R.N., AMB-BC, Nursing Lead Arizona, Mayo Model of Community Care, Mayo Clinic Arizona, Instructor in Nursing
Marcia Edwards, RACR, M.HR, Diversity Recruitment Specialist, Project SEARCH Business Liaison
Brynn Goldberg, M.S.N., R.N., Manager, Department of Orthopedic Surgery, and Instructor in Orthopedics
Diana Guebara, Supervisor, Office of Access Management: Executive, Development, International, and Medallion
Vicki Hochstetler, M.Ed., Operations Manager, Mayo Clinic School of Health Sciences
Janina Hogans, M.H.A., Clinical Operations Program Manager, Special Collaborations and Contracts
Yoshi Ikeda, Education Administration Coordinator, Office for Education Diversity, Equity and Inclusion
Keith Jones, Program Manager, Office of Joy and Well-being
Kit Kough, M.A., Program Director, Mayo Clinic Center for the Humanities in Medicine
Shannon K. Laughlin-Tommaso, M.D., Consultant, Chair, Division of Gynecology, Associate Professor of Obstetrics-Gynecology, Mayo Clinic College of Medicine, Associate Dean of Office for Education Diversity, Equity, and Inclusion
Yerronda Lewis, Program Director-Diversity, Equity and Inclusion, Office for Education Diversity, Equity and Inclusion, Instructor in Health Care Administration
Ron Mack, Diversity Recruitment Specialist, Workforce Development
Maria Molina, M.S., Program Director-Diversity, Equity and Inclusion, Office for Education Diversity, Equity, and Inclusion
Farhia Omar, M.P.H., Program Manager, Center for Health Equity and Community Engaged Research, Instructor in Healthcare Administration
Chara Pruszynski, M.P.H., Operations Manager, Office for Education Diversity, Equity, and Inclusion, Assistant Professor of Health Care Administration
Patricia Rodriguez, M.S., CME Specialist, Mayo Clinic School of Continuing Professional Development
Linda Scholl, Ph.D., Director, Program Evaluation and Continuous Quality Improvement, Office of Applied Scholarship and Education Science, MCCMS
Nicole Schuren, M.S.W., L.M.S.W., Pediatric/Adolescent Social Worker, Program Manager
Sharon Torres, Program Director-Diversity, Equity and Inclusion, Office for Education Diversity, Equity, and Inclusion
Kairin Whiteside, CAVS, Director of Volunteer Services and Gift Shops