Mayo Clinic CARES
The Mayo Clinic CARES program in Arizona is intended to introduce, prepare, and inspire high school students of various backgrounds and potentials for a career in the health care industry in a summer program with continuing, longitudinal mentorship.
The 2019 program took place over five weeks on both Mayo Clinic Arizona campuses for three days per week, and included shadowing and presentations by over 70 faculty, clinicians, researchers, educators, and allied health care careers to expose students to a wide variety of programs.
Applications are now closed for the 2020 summer program. Check back in December 2020 for the next cycle. See the program flyer or our frequently asked questions for more information.
Students are included in longitudinal mentoring beyond the program by selected Mayo Clinic mentors. The program is based in learning their strengths and promoting wellness, to ultimately become future leaders in the health care workforce. For more information, email officefordiversity@mayo.edu.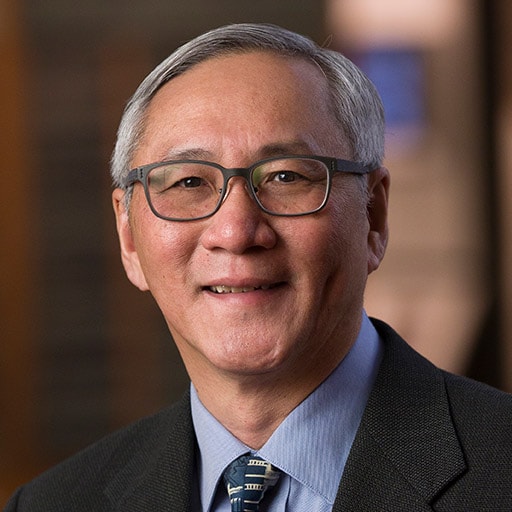 It's exhilarating to see Mayo Clinic and the community joining hands to bring forward our best generations. A critical pathway to build the groundwork for further advancement of medical sciences. Mayo Clinic CARES is a mutually enriching experience for us all, and, more importantly, it is a wonderful way to build strong and enduring relationships with our learners and the community.
Cuong Nguyen, M.D., AGAF, FACG, FASGE
Medical Director of Mayo Clinic CARES and Associate Professor of Medicine, College of Medicine
We are thrilled to be able to provide health care career exploration opportunities to high school students in the Valley. Providing access to health careers to all learners is something that the Office for Diversity has sought to accomplish for a long time; to now have the chance to do that with high school students via this program is fantastic.
Barbara Jordan
Administrator, Mayo Clinic College of Medicine and Science
Mayo Clinic CARES Steering Committee
Cuong Nguyen, M.D., Medical Director of Mayo Clinic CARES and Associate Professor of Medicine

Barbara L. Jordan, Administrator, Mayo Clinic College of Medicine and Science

Anikar Chhabra, M.D., Orthopedic Consultant, Department of Orthopedic Surgery, Associate Professor of Orthopedic Surgery

Chara Chamie, MPH, Program Director, Office for Diversity, and Assistant Professor of Health Care Administration

Brynn Goldberg, M.S.N., R.N., Manager, Department of Orthopedic Surgery, and Instructor in Orthopedics

Diana Guebara, Supervisor, Office of Access Management: Executive, Development, International, and Medallion

Vicki Hochstetler, Operations Manager, Mayo Clinic School of Health Sciences and Mayo Clinic Graduate School of Biomedical Science

Janina Hogans, Senior Specialist – ATS

Yerronda Lewis, Team Lead, Operations Administrative Assistant Supervisor

Cassandra Rickertsen, Research Technologist, Department of Neurologic Surgery

Nicole Schuren, M.S.W., L.M.S.W., Pediatric/Adolescent Social Worker

Kairin Whiteside, CAVS, Director of Volunteer Services and Gift Shops