Application Process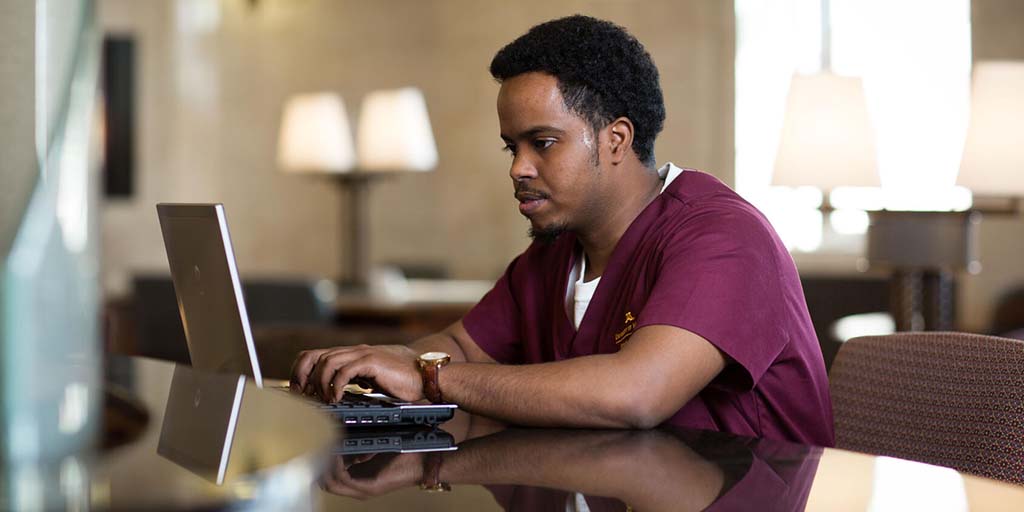 The RISE for Youth program is a new strategic collaboration between Mayo Clinic and the Rochester Branch of the National Association for the Advancement of Colored People (NAACP) to help address some of the racial disparities and barriers to education and employment outcomes. In the state of Minnesota and the nation, there is a big difference in the access that Black, Indigenous, and People of Color (BIPOC) people have to education and employment. The RISE for Youth program creates new pathways for success for Black and underrepresented students by providing critical educational and leadership skills, training, and long-term mentoring for careers in health, science, and beyond. The program uses the existing and evidence-based framework of the Reflect Inspire Strengthen Empower (RISE) Program.
The overall goals of the RISE for Youth program are to increase academic skills, provide a multifaceted program of enrichment experiences and opportunities for exploration of health care and the health professions, and introduce participants to the rigor of academic programs in health professions. It will help build a critical pipeline of diverse leaders and changemakers who will improve the practice of medicine, the potential of science, businesses, and the success of any organization in the community fortunate enough to be their post-graduate destination.
The RISE for Youth Program will enroll a cohort model of 20 students from the local community.
Applications for the Summer 2023 program are now closed. Please check back in December 2023 for information about the Summer 2024 program.
Program dates
The program will meet from 9 a.m. to 3 p.m., Monday through Thursday at Mayo Clinic's campus in Rochester, Minnesota.
Eligibility and Criteria
The program will be open to students from groups that have been traditionally underrepresented in medicine and biomedical science, including Black/African American, African Immigrant, Hispanic, Native American / American Indian, and Native Hawaiian/Pacific Islander students. Additionally, students who have demonstrated an interest in supporting diversity, equity and inclusion in education, health care, or another related area are eligible to participate.
To be eligible for consideration, students must:
Attend a public, private, or charter high school or college in Rochester.
Be a rising high school junior and senior as well as an undergraduate student for the fall of 2023/24 semester and between the age of 16 and 21.
Meet the age requirement before the start date of June 5, 2023.
Have a GPA of 2.3 or above.
Agree to meet with a mentor every quarter for up to one year.
Agree to participate in ongoing follow-up once program participation is complete.
Provide an essay of no more than 500 words, tell us how RISE for Youth will help you achieve your goals and/or overcome any challenges that you have faced. Please also explain how you plan to use this program to impact positive change in your community and the lives of others. Please note that essay judging will be primarily based on content, and not grammar or structure. If an applicant is selected to move forward, you may be required to submit a video of 1-2 minutes in length.
Provide a letter of recommendation from someone familiar with the student's educational experience and potential for success in the RISE for Youth Program. Letters will be accepted from current teachers, counselors, coaches, principals, faith leaders, community elders, supervisors, or employers.
Commit to providing 10 hours of community service per semester, totaling 20 community service hours in the 2023-2024 academic year. Examples of community service include, but are not limited to:

Becoming a mentor for next year's cohort.
Joining the Student Advisory Board for the 2023-2024 academic year.
Volunteering in an area of interest.
Attending a community event sponsored by the NAACP and social justice community partners such as Diversity Council, Barbershop Talk, and others.
The selection process will be holistic and rely upon information included in the application, essays, and letters of recommendation. NAACP and a consortium of organizations will be part of the selection committee including Barbershop Talk, Diversity Council, the Somali community, educators, and others. Applicants can submit an online application. A completed application must be submitted by March 15, 2023. Participants will be notified of the selection results in early April 2023.
Cost
The program is offered free of charge. RISE for Youth participants receives a $960 stipend at the successful completion of the program.
How to apply
Applications for the Summer 2023 program are now closed.
Before submission, candidates should have the following materials ready to attach to the application:
Recommendation letter(s)
GPA documentation
Application instructions
Create an account to begin the online Application for Admission. Select the following when creating an account:

School of Study – Mayo Clinic College of Medicine and Science Experience
Area of Interest – RISE for Youth (available after January 1)

Once logged on, select "Create a New Application."
Select "Start a Mayo Clinic College of Medicine and Science Experience Application".
Complete each section of the application and submit it.
After submitting your application, please follow these steps to upload your unofficial transcript or latest report card and provide the email address of the person that will be submitting a recommendation letter on your behalf.
Under the Action column, select View
Select the Supplemental Items & Documents Tab
Submit an unofficial transcript or latest report card
Submit Recommendation Request:

One letter of recommendation is required. In the Recommendation Request section, select "Start" to provide the name and email address of your recommender. The recommender will receive an email with a link to upload a letter.
If you have any questions regarding this application process, please email the RISE for Youth program team at the RISEforYouth@mayo.edu mailbox.
For technical support, contact Education Technology Center at 507-266-9087 or etc@mayo.edu. Standard business hours are Monday-Friday, 7 a.m. to 5 p.m., CT.