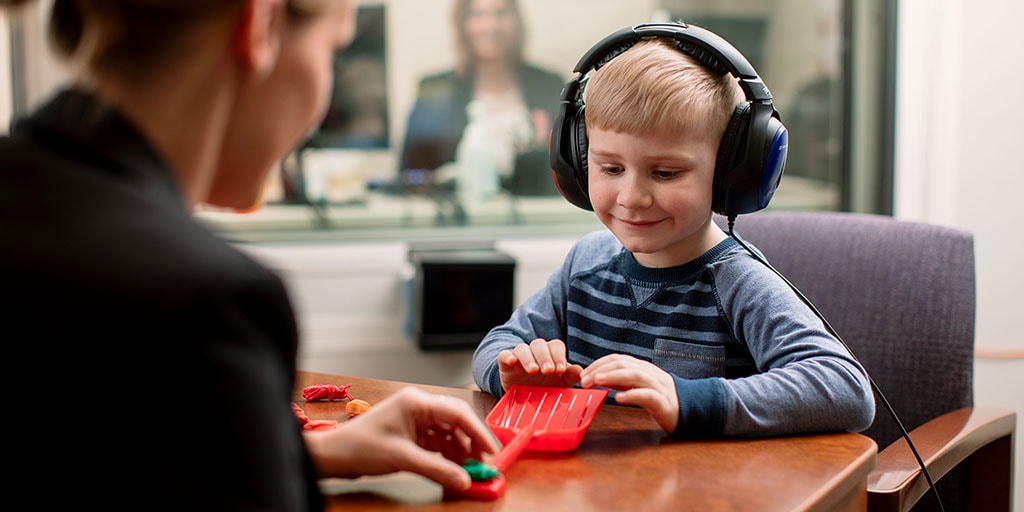 What does an audiologist do?
Audiologists are health care professionals who diagnose, manage, and treat hearing, balance, or ear problems. They work in the field of audiology, which is the science of hearing and balance. They determine the severity and type of hearing loss a patient has and develop a plan for treatment.
Audiologists counsel patients, manage hearing loss prevention programs, assist patients with the management of ringing in the ears (tinnitus), and design educational plans for children. They specialize in hearing aids, inner ear implants, and assistive listening devices.
Scope of practice
Audiologists work with doctors, speech-language pathologists, physical therapists, classroom teachers, social workers, and psychologists — and treat patients of all ages, from infants to the elderly.
Common roles and responsibilities of an audiologist include:
Interpreting hearing test results
Developing treatment plans with other health care professionals
Training and counseling patients in the use of various listening devices
Selecting and fitting hearing aids and cochlear implants
Conducting research to enhance knowledge about hearing and balance function
Managing hearing conservation and hearing loss prevention programs
Through these daily tasks, they work to prevent, diagnose, and manage the hearing and balance disorders of their patients through the use of audiometers, computers, and other testing devices, as well as hearing aids and cochlear implants.
Specializations
Audiologists can grow in their careers by choosing to specialize in a specific population of patients or in a specific specialized area. Some specialty areas include:
Pediatrics
Geriatrics
Balance
Cochlear implants
Hearing aids
Tinnitus
Auditory processing
Work environment
Audiologists work in medical clinics, hospitals, schools, colleges and universities, private practices, and hearing aid manufacturers. They typically work full-time, with occasional weekends and evenings in order to meet the needs of their patients.
Becoming an audiologist
Successful audiologists are compassionate and patient individuals with strong communication, critical-thinking, and problem-solving skills.
Higher education requirements
To become an audiologist, you must:
Complete a bachelor's degree in any field
Complete a doctoral degree in audiology
Earn a Certificate of Clinical Competence in Audiology (CCC-A)
Obtain a license to practice as an audiologist in your state
Career opportunities and outlook
Audiologists can expect a median salary of $78,950. The Bureau of Labor Statistics expects job openings for audiologists in the U.S. to grow much faster than average. With the baby boomer population, there is a need to help people improve their hearing as they age. Also, medical advances are improving the survival rates of infants and trauma and stroke victims, and these are commonly patients who can benefit from the work of an audiologist.
Many audiologists choose a specialization to practice in, and a small amount start their own private practice. Some move into sales or leadership roles for hearing technology manufacturers.
By the numbers
8
years of higher education
16%
job growth projected from 2020-2030
Audiologist programs at Mayo Clinic
Browse similar careers