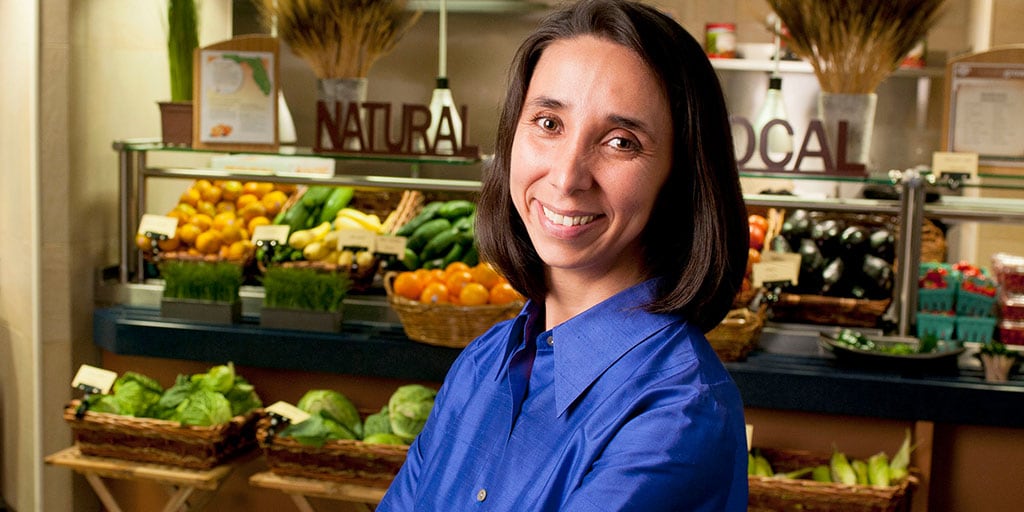 What does a dietitian do?
Dietitians are health professionals who are experts in nutrition and the human diet. Dietitians blend scientific research, nutrition, behavioral science, and social science to promote health, prevent disease, and shape the dietary choices of healthy and sick people.
Scope of practice
When special diet considerations are needed due to illness, injury, or surgery, a registered dietitian can create meal plans and keep track of a patient's progress. In working with the general population, dietitians can conduct nutritional screenings and counsel patients on behavioral changes to increase their wellness or meet nutritional goals.
Depending on your place of work, dietitians may work with doctors, recreational therapists, physical therapists, nurses, allied health care staff, and patients of all ages.
Nutritionist vs. dietitian
Working as a nutritionist is often similar to a dietitian's role, but is less regulated compared to the formal training and certification required to be a registered dietitian. Some universities may offer a master's degree in nutrition, and states have varying licensure laws that define the scope of practice for nutritionists. Most clinical settings require you to be a registered dietitian nutritionist (RDN) or registered dietitian (RD) in order to work with patients.
Specializations
Registered dietitians can attain additional certifications in specialized areas of practice. These certifications include pediatrics, renal nutrition, sports dietetics, nutrition support, oncology, gerontology, and diabetes education.
Work environment
Dietitians work in both clinical and community settings. Dietitians in hospitals may collaborate with health care providers to determine a patient's short-term dietary needs during their hospital stay, or may help treat patients admitted for malnutrition. In community settings, dietitians work with schools, day-care centers, correctional facilities, or counseling programs to help adults and children maintain a nutritional diet.
Dietitians may also manage food service operations in hospitals, nursing homes, and other residential care facilities, which can involve overseeing food purchasing, menu planning, and preparation.
In private practices, dietitians can provide direct patient services such as meal planning, but also can use their credentials to consult with restaurants on developing menus, work with corporate wellness programs on nutritional education, or work under contract with various health care or food companies in areas like product development or consumer affairs.
Becoming a dietitian
Dietetics is a growing profession that offers flexibility in professional opportunities and career paths. Though individual roles may vary, dietitians are often united by a passion for applying principles of food and nutrition to improve health or create a sense of well being for others. Successful candidates are comfortable with sometimes having difficult conversations with patients or clients, willing to collaborate with other professionals, and motivated to provide individualized solutions for health and nutrition concerns.
All paths to becoming a registered dietitian require an undergraduate degree. Those who are interested in pursuing a career in dietetics can take coursework ranging from food systems management and business to science classes in physiology and chemistry.
Higher education requirements
To work in this role, you will need a bachelor's degree followed by supervised training through either an internship or a graduate degree program for dietetics. Some colleges and universities may also offer specialized bachelor's degrees in dietetics, which combine classroom and practical experience, where graduates are then eligible to take the registration exam.
In order to be registered as a dietitian, your training program must be accredited by the Accreditation Council for Education in Nutrition and Dietetics (ACEND) and you must pass the registration exam administered by the Commission on Dietetic Registration (CDR).
Registered dietitians also complete continuing education courses every few years, depending on state requirements, in order to maintain their licensure.
Career outlook for a dietitian
The Bureau of Labor Statistics expects employment of dietitians and nutritionists in the U.S. to grow faster than average out to 2030, especially in nursing homes, residential care facilities, and clinics. It is now well-known how food plays a role in preventing and treating diseases, so professionals are needed to help plan diets for those with health conditions and for those who are aging.
With additional training and experience, some dietitians become directors of nutritional services, self-employed consultants, teachers at universities or medical centers, or industry sales representatives. With a graduate degree, some dietitians advance to research, clinical, or public health positions. Other opportunities for advancement are available by specializing in a particular area of nutrition, such as diabetes or pediatrics.
By the numbers
4
years of higher education
11%
job growth projected from 2020-2030
Dietitian programs at Mayo Clinic
Browse similar careers