Student Stories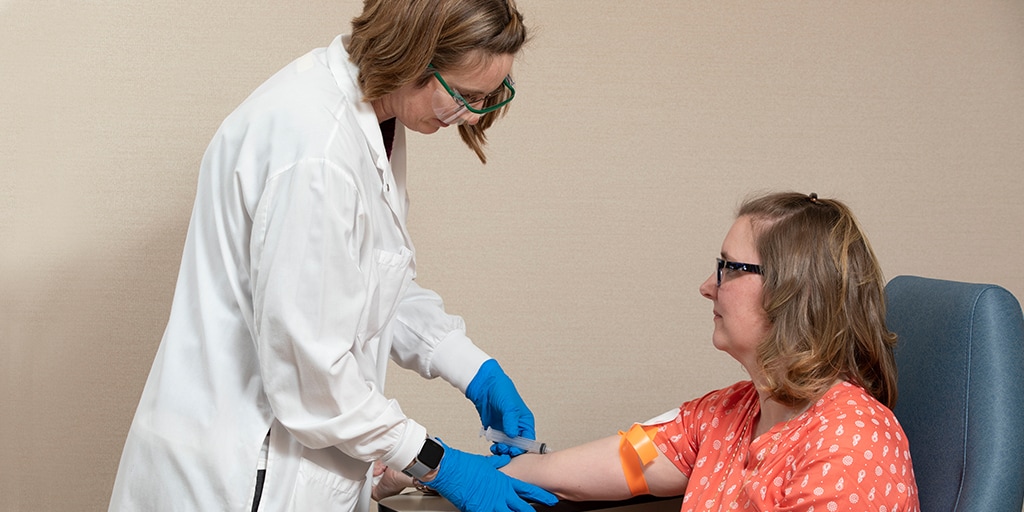 Student outcomes (3 year average)
100%
find employment or continue their education after graduating
95%
first-time certificate exam pass rate
Phlebotomy technician graduates: Where are they now?
I loved how this program gave me opportunities to practice what we learned in class and apply it in the hospital setting. It allowed me to develop my skills in communicating with the patient and other phlebotomists. As the class progressed, I became more comfortable and proficient working in these environments.
Jay Puffer, CPT(NHA)
Completed the program in 2018 and has now gone on to attend medical school.
What I loved the most about the program is how the instructors work with you from the first day, whether it is by teaching, coaching, demonstrating, or supporting you by reminding you that you are fully capable of doing this job.
Munira Adil, CPT(NHA)
Completed the program in 2016 and now works as a lab service technician in an inpatient lab at Mayo Clinic
Advancement opportunities for phlebotomy technicians
To advance their careers, some phlebotomy technicians choose to get certified in a particular area to become phlebotomy specialists or donor phlebotomy technicians. With advancement comes additional duties that expand to non-blood tests. For example, electrocardiograms (EKGs) or sodium sweat tests. With additional experience and education, others become medical lab technicians, medical assistants, or registered nurses (R.N.s).