Tuition and Financial Aid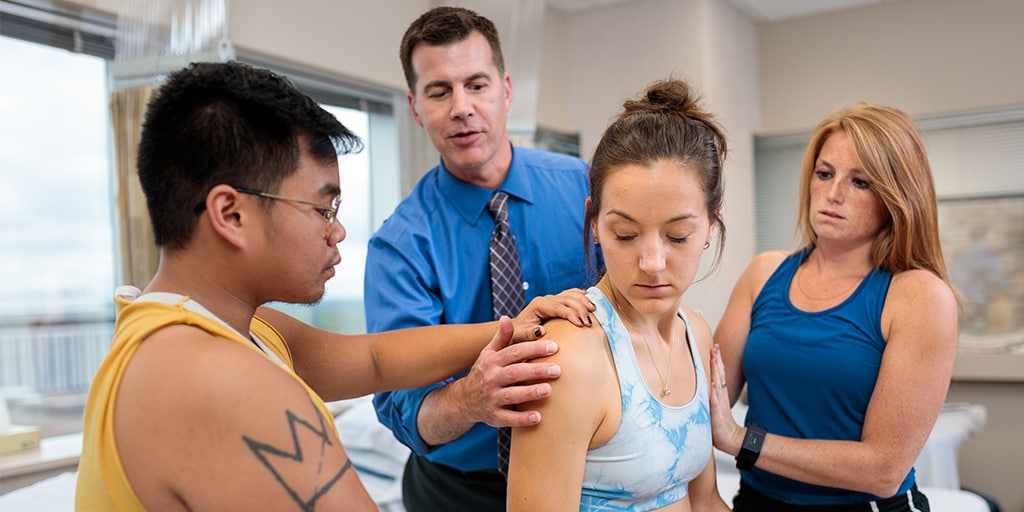 Committed to value and affordability
From scholarships to grants to assisting with loans and the financial aid process, we are committed to ensuring your DPT degree is affordable. Through generous benefactors, most of our students are able to receive scholarship and grant assistant.
We also aim to keep all costs included in the cost of attendance as low as possible while highlighting the value of education you are guaranteed to receive at Mayo Clinic School of Health Science.
Tuition and fees
For 2022-2023, program tuition is $732 per credit. There are 133 credits in the program.
Total estimated cost of attendance (2022-2023)
| Item | Cost |
| --- | --- |
| Tuition — 133 credits at $732/credit (2022-2023) | $97,356 |
| Textbooks (estimated over three years) | $2,600 |
| Laptop technology fee – $150 per semester (x8 semesters) | $1,200 |
| Total estimated cost of attendance** | $101,156 |
**Program tuition rates, fees, and related expenses are subject to change. These estimated expenses represent a good faith effort to disclose true costs of attendance.
Living expenses
Living expenses such as transportation, housing, and meals are not paid to the school. However, these expenses are included in the overall cost of attendance for purposes of processing financial aid.
Financial aid
Scholarships may be available for those who demonstrate financial need. The Mayo Clinic Office of Student Financial Aid and Registrar can provide more details about financial aid for the Physical Therapy Doctoral Program.
Mayo Clinic School of Health Sciences awards need-based grants to students on an annual basis. Selection criteria for these awards are based on a formula that evaluates student-documented financial need and are determined by the Mayo Clinic School of Health Sciences scholarship committee. The awards are made possible by generous benefactor contributions, and therefore the award amounts vary annually.
In the 2020-2021 academic year, enrolled physical therapy students were awarded need-based grants exceeding $469,000. The average award was $6,400. Additional grants are awarded on a competitive basis to students enrolled in the third year of the program by the Mayo Clinic Therapy Alumni Association.
By the numbers (class of 2021)
70%
graduated with less than $100k in student loan debt
59%
borrowed student loans
100%
received scholarships