#1
best hospital in the nation and top-ranked in 14 adult specialties (U.S. News & World Report, 2022-2023)
Mayo Clinic School of Health Sciences offers a 20-week Positron Emission Tomography (PET) Program at Mayo Clinic's campus in Rochester, Minnesota.
This PET Program has been designed specifically for those who have completed the Nuclear Medicine Technology Program at Mayo Clinic or for those who are currently employed as nuclear medicine technologists at Mayo Clinic and have passed the Positron Emission Tomography Certification Exam Preparatory Course. View our application process for complete eligibility information.
Program highlights
PET is a specialty modality of nuclear medicine that is used for diagnosis, staging, restaging, and evaluation of treatment response in patients with malignant disease and metastasis. It is also used for cardiovascular and neurological evaluation.
The Mayo Clinic School of Health Sciences Positron Emission Tomography Program is a competency-based program that focuses on specialized training in PET. During the program, learners can expect to:
Complete and demonstrate clinical competence in all PET cardiology, neurology, and oncology procedures that are performed at Mayo Clinic in Rochester, MN
Demonstrate understanding of PET instrumentation through accurate completion, reconstruction, and evaluation of quality control and patient imaging procedures in the PET imaging area at Mayo Clinic in Rochester, MN
Compare and contrast PET and CT instrumentation, identifying how their data corrections and reconstructions impact image quality
Discuss innovative theories and techniques within the PET field and observe innovative techniques and theories being explored at Mayo Clinic in Rochester, MN
Collaborate with PET professionals to provide patient-centered care in the PET imaging area at Mayo Clinic in Rochester, MN in an ethical and professional manner
Graduation and certification
Upon successful completion of the Positron Emission Tomography Program, you will receive a certificate of completion from Mayo Clinic School of Health Sciences and be eligible to sit for the PET specialty certification examination from the Nuclear Medicine Technology Certification Board (NMTCB). To review the requirements for the PET specialty exam, visit the NMTCB website.
Our program distinguishes itself in many ways. Aside from being offered at a top-ranked medical institution, it offers learners opportunities to evolve into the best version of their professional selves. Our faculty are passionate and place the needs of our learners first. Programmatic effectiveness measures such as graduation rate, first-time board exam pass rate, and job placement rate are consistently high, and can be attributed to a high-volume department with diverse clinical experiences.
Matthew Ugorowski, M.Ed., C.N.M.T., PET
Positron Emission Tomography (PET) Program Director
The PET Program was a great asset to the Nuclear Medicine Technologist Program by going more in depth and focusing just on PET modalities. I enjoyed the more self-paced flow of the program, but also having deadlines to keep me on track! The practice exams prepared me for the real thing and provided insight into each area, as well as what to expect. It was also nice to be in the program while working at the same time and getting to apply that knowledge directly.
Alexandra Herman, C.N.M.T., PET
2021 graduate who is now a dual certified Nuclear Medicine/PET Technologist at Mayo Clinic in Rochester, MN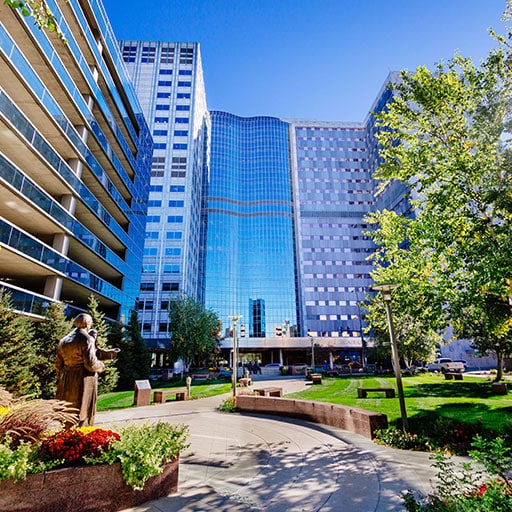 Campus and community
Rochester, MN
Explore what a positron emission tomography technologist does
A positron emission tomography (PET) scan is an imaging test that helps reveal how a patient's tissues and organs are functioning. It can be used to detect or evaluate many conditions including cancers, tumors, heart disease, and brain disorders. PET technologists use radioactive drugs for diagnosis and medical research.