Program description
1,400
hours of hands-on learning
As a respiratory therapy student at Mayo Clinic School of Health Sciences, your training will take you beyond the textbook and into the clinic where in as little as two weeks you'll gain hands-on experience with a wide variety of respiratory conditions and care procedures using state-of-the-art technology.
Prepared with introductory topics such as patient assessment, aerosol therapy, chest X-ray interpretation and oxygen therapy, our students continue to develop as they learn and practice:
Adult critical care — intensive care unit and emergency room
Airway management — bag mask ventilation and intubation
Asthma case management
Diagnostic procedures — pulmonary function testing, bronchoscopy, hemodynamic monitoring, and polysomnography
Cardiopulmonary rehabilitation
Mechanical ventilator management
Chronic obstructive pulmonary disorder (COPD) case management
Pediatric and neonatal critical care — intensive care and emergency room
Hemodynamic monitoring
Patient assessment, oxygen administration, nebulizer therapy, and chest physical therapy
Smoking cessation
Lung health counseling
Newborn and pediatric critical care
Research study design
As a student, you'll start working with patients and applying your skills in the fourth week of the program. You'll graduate with nearly 1,400 hours of hands-on clinical experience and practice.
Early Assurance Program
The University of Minnesota Rochester (UMR), in collaboration with the Mayo Clinic School of Health Sciences, offers an Early Assurance Program for students interested in obtaining a Bachelor of Science in Health Professions-Respiratory Care Track degree. Students begin the freshmen year at UMR in the Bachelor of Science in Health Sciences Program and complete two years of pre-requisites. Following the successful completion of pre-requisites, the students automatically transition to the Bachelor of Science in Health Professions- Respiratory Care Track. Admission is limited and competitive. Visit the UMR website to learn more about early assurance admission into the respiratory care program.
Welcome to the field of respiratory therapy — a career that brings together clinical care, patient education and top-of-the-line technology! Our program provides exposures to a much more broad and complex care setting than can be found at any other regional program. As a student, you're guaranteed a high-quality and exciting education that's tailored specifically for the challenges you'll experience when you join the workforce.
Vanessa King, M.Ed., R.R.T.
Respiratory Care Program Director
The Respiratory Care Program is rigorous and challenging, but the clinical experience is second to none! I was exposed to a wide variety of patients ranging in age from premature babies to the elderly — working side-by-side with renowned clinicians. Each day presented a new scenario or opportunity to learn and grow as a therapist. I was pushed to excellence by the hours of labs, hospital time and simulations.
Kari Comfort, R.R.T., L.R.T.
2017 graduate who now works in the cardiac intensive care unit at Mayo Clinic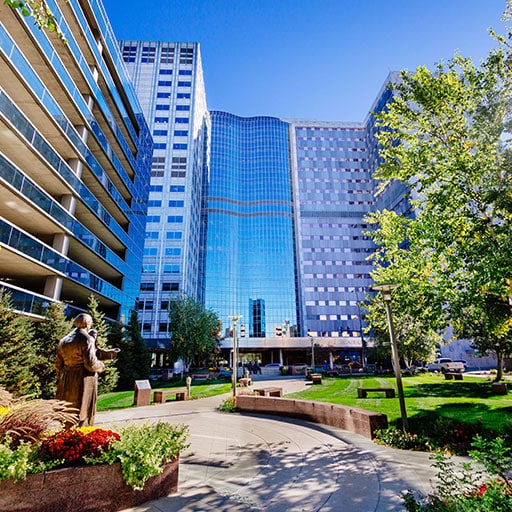 Campus and community
Rochester, MN
Respiratory therapist
A day in the life
Explore what a respiratory therapist does
Respiratory therapists are essential to any health care team. They work alongside doctors and nurses to treat patients ranging from premature infants whose lungs are not fully developed, to elderly people with heart and lung disease. They help patients with chronic asthma or emphysema, as well as provide emergency care to patients who are experiencing a heart attack, stroke, trauma or shock.
Accreditation information
The Respiratory Care Program (Minnesota) is an accredited program.
Accreditation
The Respiratory Care Program is accredited by the Commission on Accreditation for Respiratory Care (CoARC).
Commission on Accreditation for Respiratory Care
Program number: 200172
www.coarc.com
Phone: 817-283-2835
CoARC accredits respiratory therapy education programs in the United States. To achieve this end, it utilizes an "outcomes based" process. Programmatic outcomes are performance indicators that reflect the extent to which the educational goals of the program are achieved and by which program effectiveness is documented. Student and graduate outcomes for programs are listed in the CoARC Programmatic Outcomes Data.
See accreditation information for Mayo Clinic College of Medicine and Science.