Tuition and Financial Aid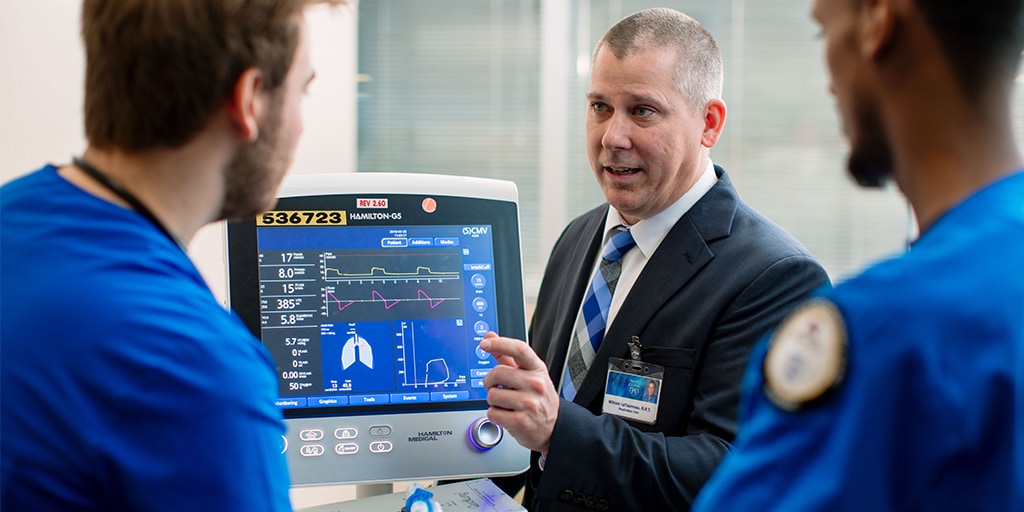 Tuition and fees
The Respiratory Care Program is offered collaboratively by University of Minnesota Rochester (UMR) and Mayo Clinic School of Health Sciences. Tuition and fees are determined by the UMR Board of Regents. View a summary of estimated UMR tuition and fees.
Other mandatory expenses
These expenses will be incurred by all students enrolled in the Respiratory Care Program, with the amounts representing the total cost for the duration of the program:
| Item | Cost |
| --- | --- |
| Books | $800 |
| Uniforms | $100 |
| Supplies | $100 |
You're also responsible for providing your living accommodations. UMR has housing for students — see the UMR housing page for more information about available options.
Once a year, students are required to travel at their own expense to an educational campus in Minnesota to participate in the Minnesota Society of Respiratory Care Job Fair and Knowledge Bowl.
Tuition refund policy
UMR students who find it necessary to withdraw from the program may be eligible for a tuition refund. Contact UMR for information about its tuition refund policy.
Financial aid
Financial aid information can be found on the UMR website.