Department and Faculty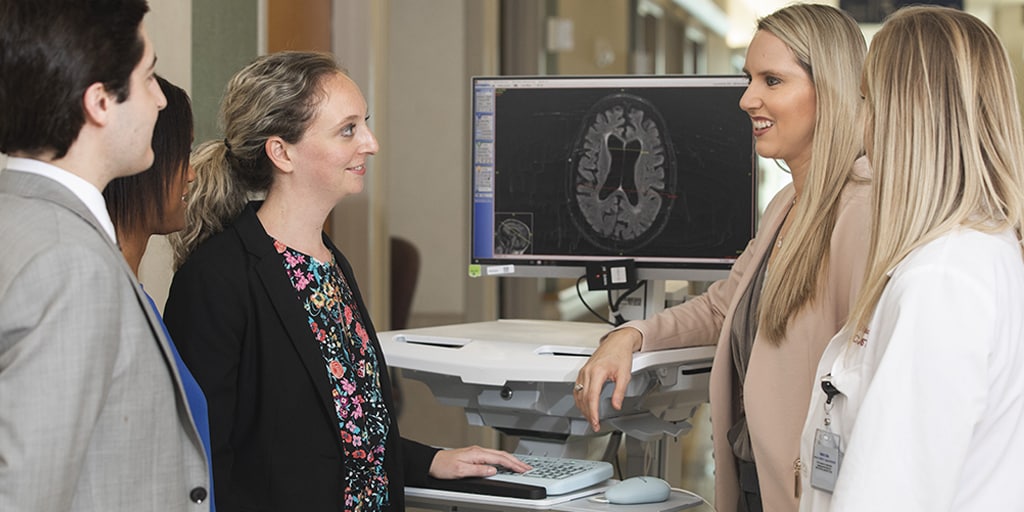 Physicians in the Department of Neurology specialize in diagnosing, treating and researching the hundreds of conditions and diseases that can affect the brain and nervous system. Mayo Clinic neurologists work closely with specialists in neurosurgery, ophthalmology, oncology, psychiatry and psychology, pain management, sleep disorders, physical medicine and rehabilitation, and many other areas to offer comprehensive care to patients.
Faculty
Faculty is composed of Mayo Clinic specialists who are committed to patient care, education and research in their daily practices. Many of our faculty members have published and lectured extensively and are highly regarded in their fields.
Each of the more than 20 neurology faculty members in Florida belongs to a group of neurologic subspecialists who supply unique clinical and research services to patients and colleagues. These subspecialty groups cross geographical boundaries, working closely with staff neurologists at Mayo Clinic's campuses in Rochester, Minnesota, and Phoenix/Scottsdale, Arizona.
You have direct access to these individuals throughout your training in the Adult Neurology Residency, giving you the opportunity to learn directly from experienced neurology practitioners.
Advisers and mentors
A staff adviser provides you with comprehensive educational advice and personal support. You meet with your adviser periodically throughout the program to review your progress and career goals, and ensure that your educational needs are being met. Also, your adviser serves as a contact point for introducing you and your family to Jacksonville, Florida, and the Mayo Clinic system.
Visiting professors
Many prominent professors visit Mayo Clinic each year. They present their work during lectures, participate in hospital rounds and have informal discussions with trainees. You are encouraged to take full advantage of these educational opportunities.