Application Process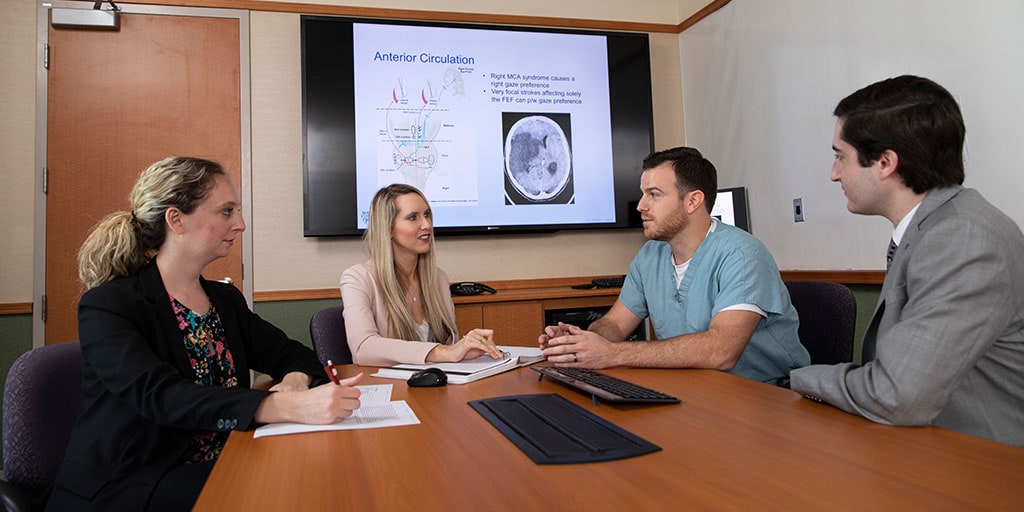 Positions
Six positions are available on a competitive basis each year in the Adult Neurology Residency at Mayo Clinic's campus in Jacksonville, Florida.
Qualifications
See general admissions requirements for Mayo Clinic School of Graduate Medical Education.
How to apply
You must apply through the Electronic Residency Application Service (ERAS).
Visit the ERAS website. All applications to Mayo Clinic School of Graduate Medical Education programs must include these application materials.

For the 2023 ERAS® cycle, our program will be collecting and reviewing data from applicants' ERAS applications. Completion of the standard MyERAS application is a requirement; completion of the supplemental ERAS application is optional.
The supplemental ERAS application is designed to help applicants share more information about themselves and assist our program in finding applicants that fit our program's setting and mission. There is no cost to applicants and participation is optional.
The supplemental ERAS application provides:

geographic preferences (by division and by urban or rural setting); 
information about an applicant's most meaningful experiences and other impactful life events, if applicable; and
program signals.

Learn more about the AAMC supplemental ERAS application.

Appointments are made through the National Resident Matching Program (NRMP). Candidates must register through the NRMP website in addition to applying through ERAS.
Applicants considered for an appointment will receive an invitation to participate in a virtual interview day which will be held between October and January. The applicant will have the opportunity to meet the program director, several faculty members, and current residents while learning more about the program.
All interviewees will be invited to an optional, no-stakes, in-person second look event on campus in February 2024 to provide an opportunity for interested candidates to meet our faculty and residents and tour the campus. This event will be held before the applicant rank list deadline and attendance has no impact on the program's ranking of applicants.
The virtual interview day will consist of:
A detailed review of the program
Multiple faculty interviews
A virtual campus tour
Breakout sessions with current residents