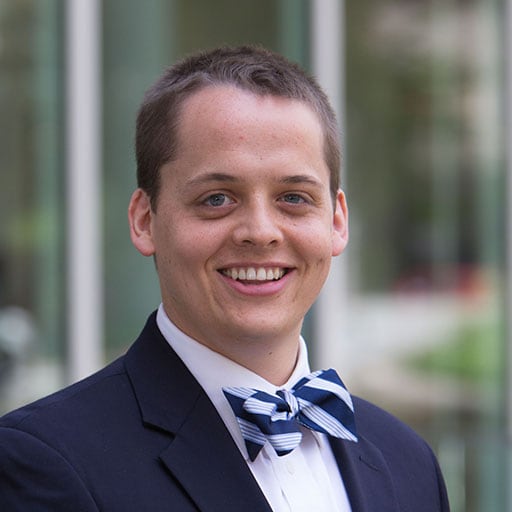 Daniel Larson, M.D.
Is there anything that surprised you about Rochester, Minnesota?
Rochester is such a pleasant blend of world-class medicine and a small-town environment. Life is simple; I walk to work, and believe it or not, I don't miss being stuck in traffic. My wife and I are able to own a house, find a great work-life balance, and are able to enjoy more metropolitan activities in the nearby Twin Cities almost weekly. It's pretty special to see a one-in-a-million diagnosis on a daily basis and always see a friend or colleague when out in the community.
Dr. Larson has been appointed to Mayo Clinic staff in the Department of Hematopathology.