Fellow Life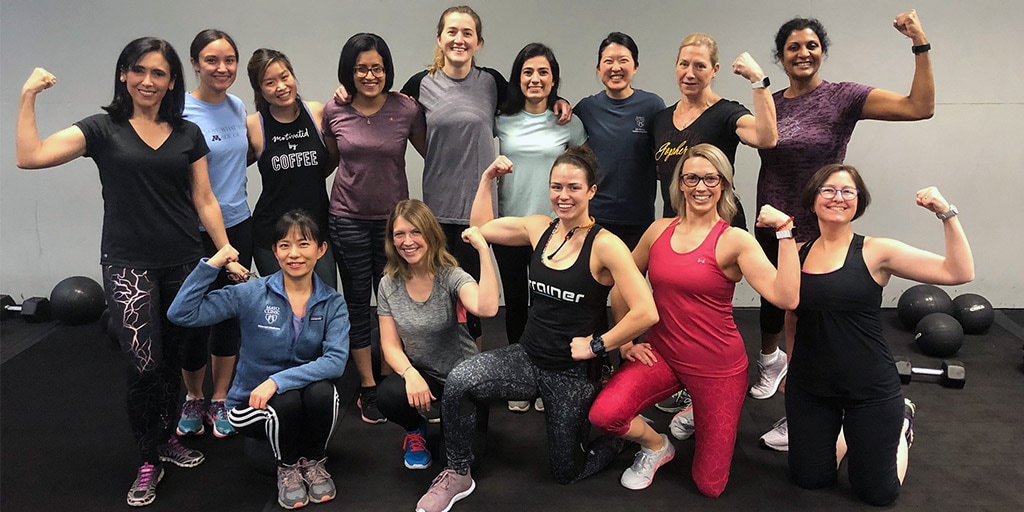 Trainees in the Cardiovascular Diseases Fellowship love all that Mayo Clinic and Rochester have to offer. We'll support you both inside and outside of the Mayo Clinic campus to promote wellness and ensure your work/life balance.
Wellness initiatives
As a trainee, your physical and mental health is a priority to both Mayo Clinic and the Department of Cardiovascular Medicine. Trainees have access to several resources to promote well being, as well as time off clinical duties to attend appointments.
Dan Abraham Healthy Living Center
Groups on campus
Well-being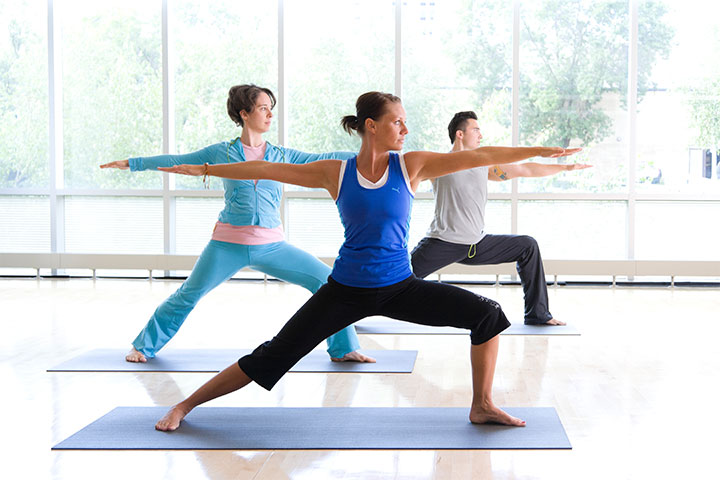 Trainees have access to the Dan Abraham Healthy Living Center (DAHLC), which is located on both Mayo Clinic campuses (downtown and Saint Marys) in Rochester, Minnesota. This state-of-the-art fitness facility offers basic classes (including free weights, stretching, cardio, and more), drop-in classes, evaluation services, group training, virtual personal training, and virtual wellness coaching.
Membership to the DAHLC is available at a low cost to trainees and their families through payroll deduction.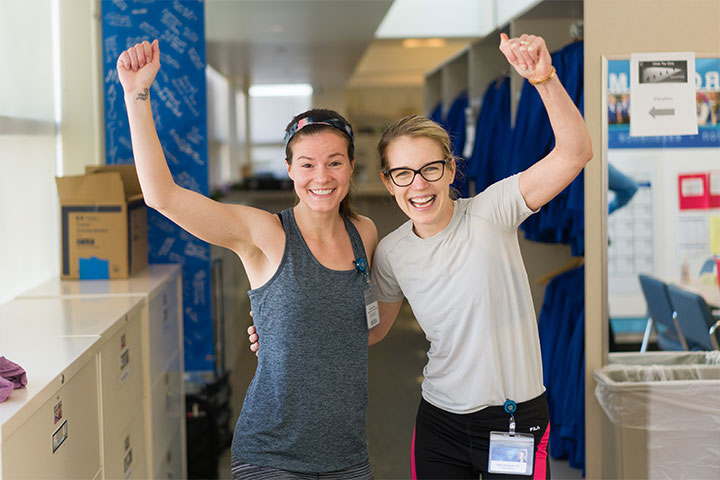 Several groups on campus help you connect with other fellows and their families, such as the Mayo Fellows Association, the Mayo Families' Connection, and Mayo Employee Resource Groups. These groups help enhance your training by providing and organizing wellness initiatives and social activities.
Workshops for spouses and significant others are also available.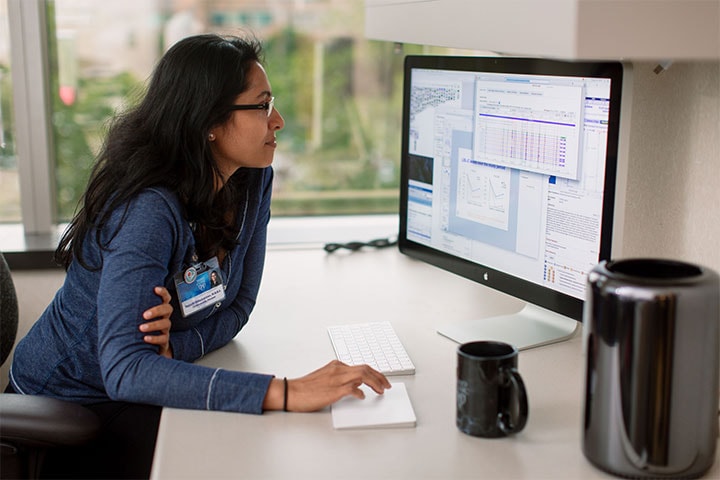 The Student Services office provides resources to promote academic, emotional, social, cognitive, financial, and physical well-being. Career and academic services include academic advising, peer tutoring, and accommodations for learners with disabilities or health conditions. Mental health services, counseling, interview practice, and a variety of enrichment sessions on topics like budgeting, resiliency, and stress and burn-out are also available through the Student Services office.
Women in Cardiology
The Mayo Clinic Women in Cardiology (WIC) group meets quarterly and is comprised of female staff cardiologists and cardiology fellows. The goal of WIC is to promote the personal and professional growth and development of female cardiology fellows and junior staff through mentoring and networking. Learn more about WIC and the impact it has on our residents.
Accompanying Talent
Mayo Clinic is committed to help your spouse and/or significant other find employment prior to your move to Rochester. This program, referred to as Accompanying Talent, is available to all matched trainees and has contacts with employers in Rochester, the surrounding area, and Minneapolis/St. Paul.
We offer opportunities for your spouse or significant other to connect with opportunities at Mayo Clinic as well as with external companies. Personalized support is available, including:
Career counseling
Resume writing and interviewing workshops
Mock interviews
Invitation-only networking
Informational interviews or job observations
Destination Medical Center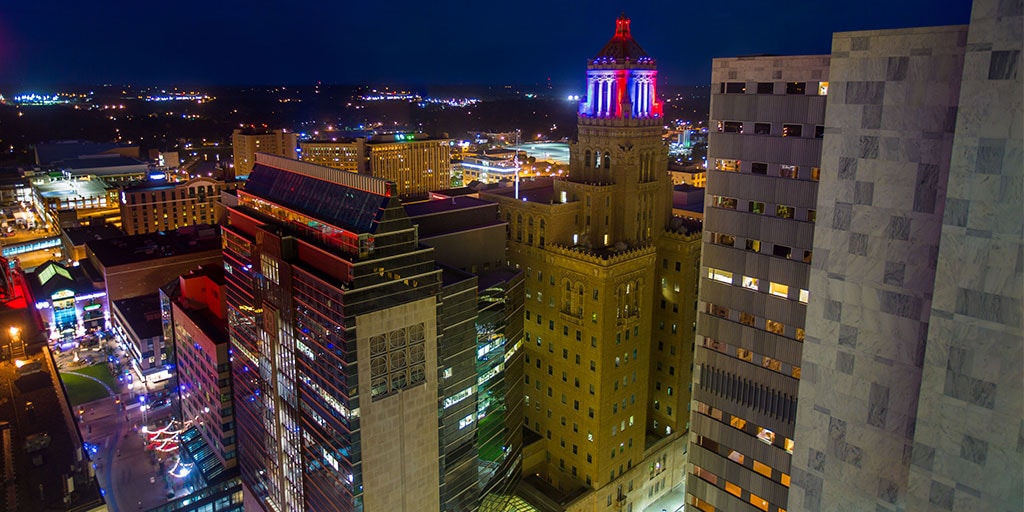 The state of Minnesota has partnered with Mayo Clinic and others to develop Rochester as a global Destination Medical Center. This 20-year economic development initiative aims to create the highest quality patient, visitor, and community member experience in Rochester both now and in the future.
Current priorities include:
Discovery Square. This 16-block sub-district is a science hub where world-leading medical practitioners, educators, researchers, and businesses connect.
Heart of the City. The core of downtown Rochester, Heart of the City, extends and enhances public spaces to create active and engaging experiences for residents and visitors with activities and events, hotels, restaurants, shops, and boutiques.
As a Destination Medical Center, Rochester is a great place to live, work, and play.
CardioNerds
Fellows participate in CardioNerds, a case-based cardiovascular education series, which showcases cardiovascular education, promotes diversity and inclusion, and introduces residents to cardiovascular fellowship training programs. Their mission is to democratize cardiovascular education.
CardioNerds is teamed up with ACC FIT.
I was apprehensive before moving to Rochester, but I've been quite surprised. It is not your average Midwestern small town. Because of Mayo's reputation, the population here is quite diverse and that expands the experiences and cuisines we have here. In spite of all of that, it still maintains its small-town charm. There's minimal traffic. It's easy to get around. It's a great place for families. Four years down the line, I have no regrets.
Shravya Vinnakota, M.B.B.S.
Cardiovascular Diseases Fellow
A day in the life
photo gallery
Explore just a few of the ways fellows maintain balance between work and life responsibilities.