Curriculum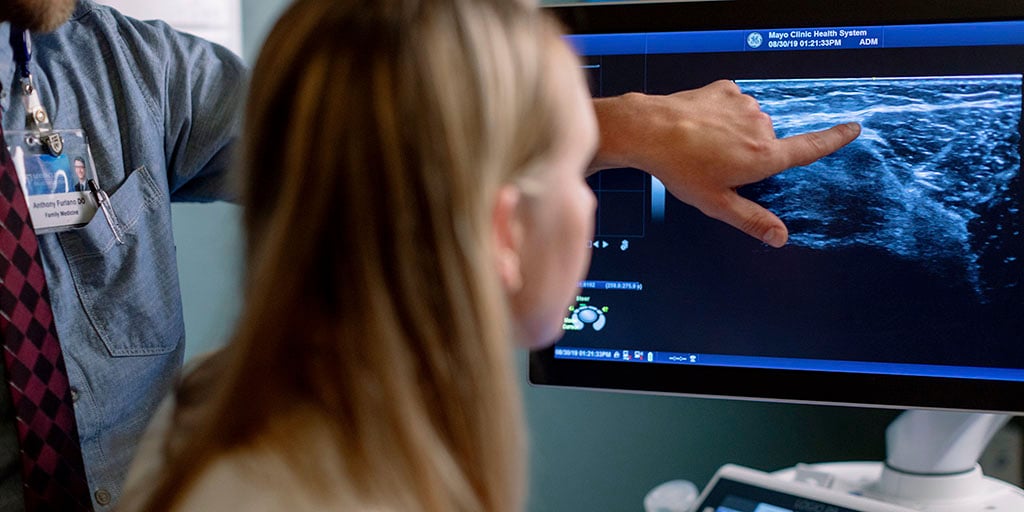 PGY-1
| Rotation | Length |
| --- | --- |
| Family Medicine Experience and Orientation | 4 weeks |
| Family Medicine Teaching Service | 8 weeks |
| Hospitalist Medicine | 8 weeks |
| Health System Management | 2 weeks |
| Critical Care Unit | 4 weeks |
| Maternity Care | 8 weeks |
| Pediatric Hospital Medicine & Nursery | 4 weeks |
| Emergency Medicine | 4 weeks |
| Emergency Medicine — Peds | 4 weeks |
| Pediatric Outpatient Clinic | 4 weeks |
| Family Medicine Clinic Continuity Sessions | Average of 1.5 half-day sessions a week throughout the year |
PGY-2
| Rotation | Length |
| --- | --- |
| Community Health | 4 weeks |
| Evidence-Based Medicine and Information Mastery | 2 weeks |
| Family Medicine Teaching Service | 10 weeks |
| Family Medicine Clinic | 2 weeks |
| Geriatrics | 4 weeks |
| Women's Health | 4 weeks |
| General Surgery | 4 weeks |
| Specialty Surgery | 4 weeks |
| Cardiology | 4 weeks |
| Musculoskeletal Medicine (Orthopedics and Sports) | 4 weeks |
| Inpatient Pediatrics | 4 weeks |
| Elective | 4 weeks |
| Family Medicine Clinic Continuity Sessions | Average of 2.5 half-day sessions a week throughout the year |
| Continuity Maternity Care | Ongoing longitudinal experience through PGY-2 and PGY-3 |
PGY-3
| Rotation | Length |
| --- | --- |
| Electives | 16 weeks |
| Family Medicine Teaching Service | 11 weeks |
| Health System Management | 2 weeks |
| Family Medicine Clinic | 2 weeks |
| Emergency Medicine | 4 weeks |
| Musculoskeletal Medicine (Orthopedics and Sports) | 4 weeks |
| Pediatric Outpatient Clinic | 4 weeks |
| Radiology | 2 weeks |
| Behavioral Health | 2 weeks |
| Dermatology | 4 weeks |
| Family Medicine Clinic Continuity Sessions | Average of 3.5 half-day sessions a week throughout the year |
| Continuity Maternity Care | Ongoing longitudinal experience through PGY-2 and PGY-3 |
Training
Monthly OMT clinic days, OPP noon conferences, OPP book club, and a one-hour peer treatment program (Osteopathic Wellness Program)
OMT workshops led by faculty twice a year
Osteopathic grand rounds and journal club led by residents twice a year
Ample clinic space and treatment tables for OMT procedures
Two-week integrated osteopathic selective in Physical Medicine & Rehabilitation
Integration of OPP into the residency clinical and hospital experiences
Yearly competency skills and knowledge assessments
Resident memberships to the American Osteopathic Association (AOA), American College of Osteopathic Family Physicians (ACOFP), and the Wisconsin Association of Osteopathic Physicians & Surgeons (WAOPS)
Opportunities to practice OMT at Mayo Clinic Health System satellite campuses
Eligibility
All residents (D.O., M.D., and international graduates) who match with our program and meet basic qualifications can apply to the ORT.
The ORT utilizes a two-step selection process. First-year residents are selected as "Candidates for ORT" while they complete full eligibility criteria, with advancement to "Fully Designated Osteopathic Resident" status during the second and third year of residency.
Email the program coordinator for more information on eligibility criteria.
Certification
Upon successful completion of the ORT, residents are American Osteopathic Board of Family Physicians (AOBFP) boards eligible, and can apply for fellowship programs that require Osteopathic Recognition.
Faculty
Anthony Furlano, D.O., Director of Osteopathic Education
Megan Bayrd, D.O., Core Osteopathic Faculty
Catherine Schmidt, D.O., Core Osteopathic Faculty
Christopher Martinez, D.O., Osteopathic Faculty
Elective options
Allergy and immunology
Cardiology
Critical care
Emergency medicine
Gastroenterology
Global health
Hematology
Hospitalist medicine
Human behavior and mental health
Independent study
Infectious disease
Nephrology
Neurology
Nutrition and weight management
Obstetrics
Ophthalmology
Osteopathic Selective
Otolaryngology
Pain management
Palliative care
Parenting
Physical medicine and rehabilitation
Podiatry
Pulmonary
Research
Rheumatology
Rural medicine
Sports medicine
Surgery
Urgent care
Urology
Wound care