Application Process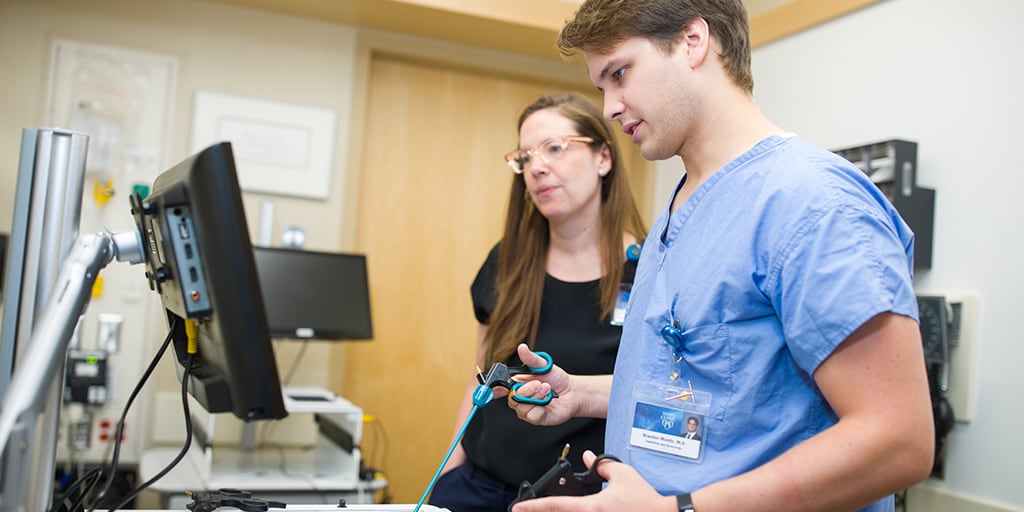 Positions
The Department of Obstetrics and Gynecology at Mayo Clinic's campus in Rochester, Minnesota, offers five positions each year. The Obstetrics and Gynecology Residency is open to individuals who wish to enter directly from medical school, as well as those with prior post-medical school experience.
Qualifications
To be eligible for the Obstetric Anesthesiology Fellowship, you must have completed an accredited anesthesiology residency program by your appointment date. Qualified accrediting bodies include:
Accreditation Council for Graduate Medical Education (ACGME)
Royal College of Physicians and Surgeons of Canada (RCPSC)
College of Family Physicians of Canada (CFPC)
Also see general admissions requirements for Mayo Clinic School of Graduate Medical Education.
How to apply
You must apply through the Electronic Residency Application Service (ERAS).
The application and all supporting documentation must be submitted by Oct. 1 of the year preceding the program start date. The academic year begins in July.
To apply to the program, visit the ERAS website. All applications to Mayo Clinic School of Graduate Medical Education programs must include these application materials.
Appointments are made through the National Resident Matching Program (NRMP). Candidates must register through the NRMP website.

Applicants considered for an appointment will be invited to visit Mayo Clinic in Rochester, Minnesota, for a personal interview with the program director and selected faculty. Interviews are conducted early November through mid-December.

The decision to invite an applicant for a required interview will be based on the following combination of criteria:

USMLE scores, Step 1 and Step 2 (if available) using the three-digit score; scores of 220 or higher are encouraged

Medical school transcript

Dean's letter and letters of recommendation
Research, leadership experience and extracurricular activities

Adequate U.S. clinical experience for international medical school graduates
The interview process will consist of:

Detailed review of the program
Panel interviews with select obstetrics and gynecology staff and interview with program director
Tour of facilities

Evening dinner and open discussion with current residents in the program
Interviews are conducted on selected dates from November through December (Nov. 5, 2019, Nov. 20, 2019, Dec. 11, 2019, and Dec. 17, 2019). If selected for an interview, you will be notified by email.
International medical graduates
Particularly well-qualified international medical graduates may be considered for admission. International medical graduates must be certified by the Educational commission for Foreign Medical Graduates (ECFMG).
Mayo sponsors J-1 visas. In rare instances, we will sponsor an H-1B visa. Your ECFMG certification should be obtained by Dec. 31 of the year in which you apply for this residency.