100%
graduation rate (2016-2018)
This program gives students firsthand clinical experience with new and novel devices, setting our program apart. As we navigate the program together, we will remain focused on the primary value of caring for the needs of the patient, while relying on our didactic and clinical experiences to grow into well-trained professionals assisting with the diagnosis and treatment of complex cardiovascular diseases.
Kevin Mulligan, R.C.I.S.
Cardiovascular Invasive Specialist Program Director
My passion is patient care and cardiology is something I was always fascinated with. What makes this career exciting and satisfying is the variety of procedures, techniques, equipment, and technology used, as well as the different age groups of patients.
Jasmina Habibovic, R.C.I.S.
2017 graduate who now works as a cardiovascular invasive specialist at Mayo Clinic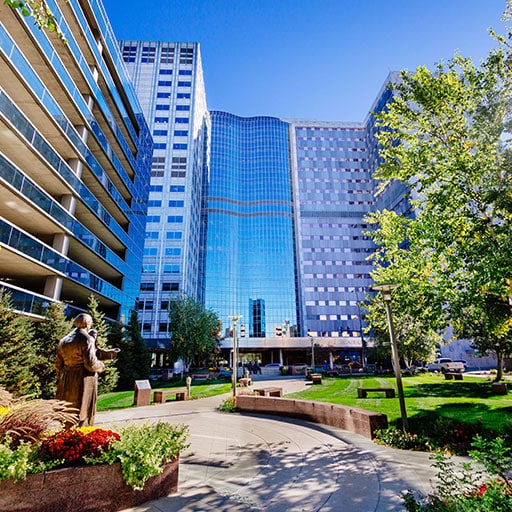 Campus and community
Rochester, MN
100%
first-time certification exam pass rate
Explore what a cardiovascular invasive specialist does
Cardiovascular technologists who perform invasive procedures are called cardiovascular invasive specialists. Cardiovascular invasive specialists assist doctors in evaluating and intervening on patients with heart disease. They work in procedure rooms and hand off equipment to perform tests, monitor patient vitals, and inform the doctors of changes. They run diagnostic equipment and assist doctors with of the heart and structures around the heart, taking a close look at arteries that supply the heart with nutrients and oxygen. With those images, the care team can fix the heart and alleviate patient symptoms.