Program description
The Doctor of Nurse Anesthesia Practice (DNAP) Postgraduate Degree Program at Mayo Clinic in Rochester, Minnesota, is one of the top nurse anesthesia programs in the country.
This CRNA postgraduate degree program is designed for certified registered nurse anesthetist (CRNAs) with a master's degree. Applicants must have graduated from the Mayo Clinic School of Health Sciences Master of Nurse Anesthesia Program or be currently employed as a Certified Registered Nurse Anesthetist by Mayo Clinic in Rochester, Minnesota.
Mayo Clinic also offers the Doctor of Nurse Anesthesia Practice Program for those baccalaureate prepared nurses interested in becoming nurse anesthetists.
Choosing Mayo Clinic
The importance of nurse anesthesia education has been instilled in Mayo Clinic since the very beginning. Dr. William Worrall Mayo, Mayo Clinic's founder, began educating nurse anesthetists in 1889, making Mayo Clinic's nurse anesthesia program the oldest, continuously operating program for nurse anesthesia in existence. We are inspired by our history and continue to evolve to serve the next generation of nurse anesthetists.
Program highlights include:
The ability to complete this program on a part-time basis over the course of up to five years.
Clinical experiences that only Mayo Clinic can provide. Learn and grow at the No. 1 hospital in the nation where you'll collaborate with experts and have access to unmatched resources and opportunities.
Educators who are experts in anesthesiology. Faculty and mentors are practicing Certified Registered Nurse Anesthetists. They are highly involved in clinical application and in tune with best practices and techniques, giving you a unique vantage point in your training.
When you successfully complete the program's coursework, including a Doctoral Scholarly Project, you are awarded a Doctor of Nurse Anesthesia Practice (DNAP) postgraduate degree from Mayo Clinic School of Health Sciences, a part of Mayo Clinic College of Medicine and Science.
Thank you for your interest in our Postgraduate Degree Completion Program! It is our privilege to introduce exceptional CRNAs to doctoral educational content that will help elevate their practice and professional approach to the field of nurse anesthesia. Building upon the solid foundation that CRNAs bring to the completion program, and offering a program with high levels of support and challenge is the goal of our entire faculty and staff. We look forward to hearing from you!
Erin Martin, APRN, CRNA, DNP

Returning to the Mayo Clinic to complete my DNAP degree allowed me to reaffirm my commitment to my patients and profession. Excellence in patient care requires the blending of formal education and clinical practice. While rigorous, the course work was manageable, even while working full time. As a completion student, you're able to tailor your learning to best meet your personal and professional needs. I would strongly encourage you to enroll; you will leave stronger and fulfilled.
Chris Scovil, CRNA, APRN, DNAP
2020 graduate who is now the CRNA Supervisor for Mayo Clinic Health System, Eau Claire, Wisconsin
Explore what a nurse anesthetist does
A nurse anesthetist provides pain medication (anesthesia) care for patients before, during, and after surgery.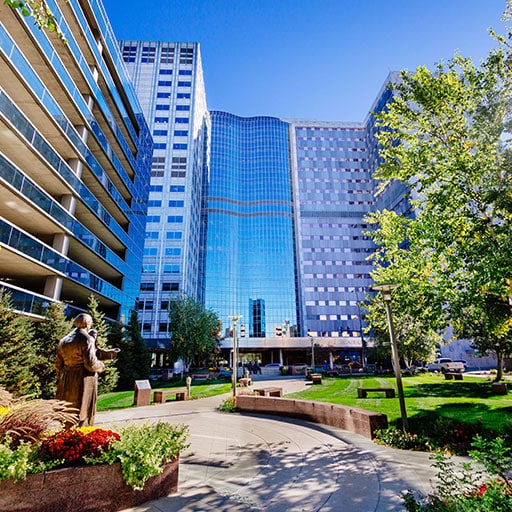 Campus and community
Rochester, MN