Clerkship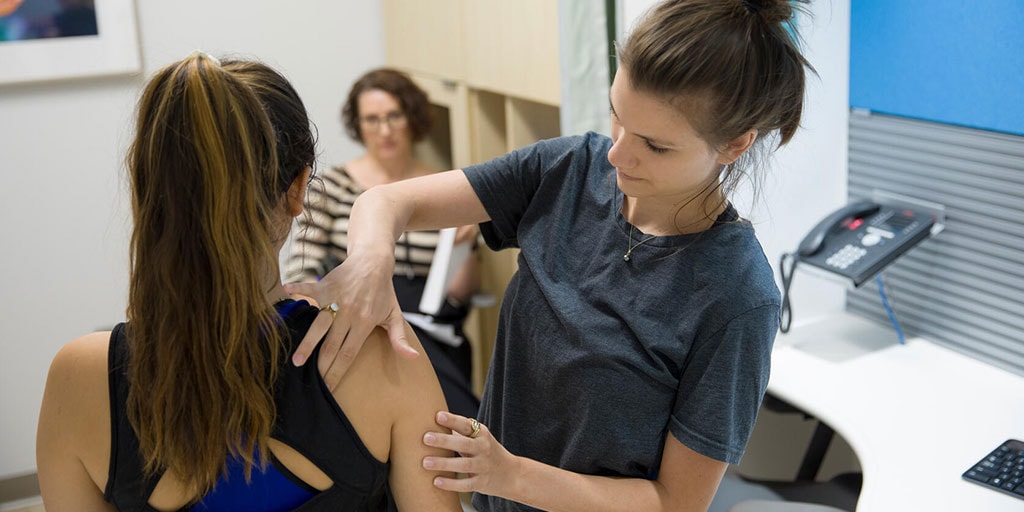 The Clerkship phase spans the second 18 months of medical school and includes eight core clinical clerkships. Our commitment to improving the public's health is made explicit to rigorously inform the advanced students' learning experiences.
Required clerkships
Emergency medicine. This four-week clerkship in emergency medicine provides you with a broad mix of patient encounters spanning age and acuity. You will have opportunities to improve and refine your history and examination skills, as well as learn to recognize the ill patient and identify those patients with a heightened potential for severe illness.
Family medicine. The four-week family medicine clerkship aims to provide a challenging and empowering clinical experience embedded in the family medicine doctor/patient relationship. You will learn to identify patients' expectations for their visit, conduct a relevant and focused history, and explore patients' psychosocial context and illness experiences.
Internal medicine. The purpose of the eight-week internal medicine clerkship is to take you from information-gatherer (reporter) to the interpreter of data that you need to be in order to diagnose illness. After this rotation, you should be ready to move on to manage patients in the medicine sub-internship.
Neurology. The neurology clerkship is a three-week clerkship experience.
Obstetrics and gynecology. With a good general database and some previous experience in the clinical setting, you will quickly be able to take an active part in the care of gynecologic and obstetric patients during this six-week clerkship in obstetrics and gynecology.
Pediatrics. The six-week pediatrics clerkship is a mixture of inpatient and outpatient experiences, caring for children from birth through early adulthood. Our goal is for you to have a truly immersive, educational, and formative experience where you begin to appreciate the medical management of pediatric patients.
Psychiatry. This four-week clerkship is organized around a primary activity on an inpatient service, complemented by acute assessment and treatment experiences and an extensive didactics program.
Surgery. The eight-week surgery clerkship will acquaint you with the general principles of care for the surgical patient. You will interview, examine, and do the initial write-up on selected patients, participate in daily patient care, and scrub for operations that are being performed on the patients under your care.