Post-Clerkship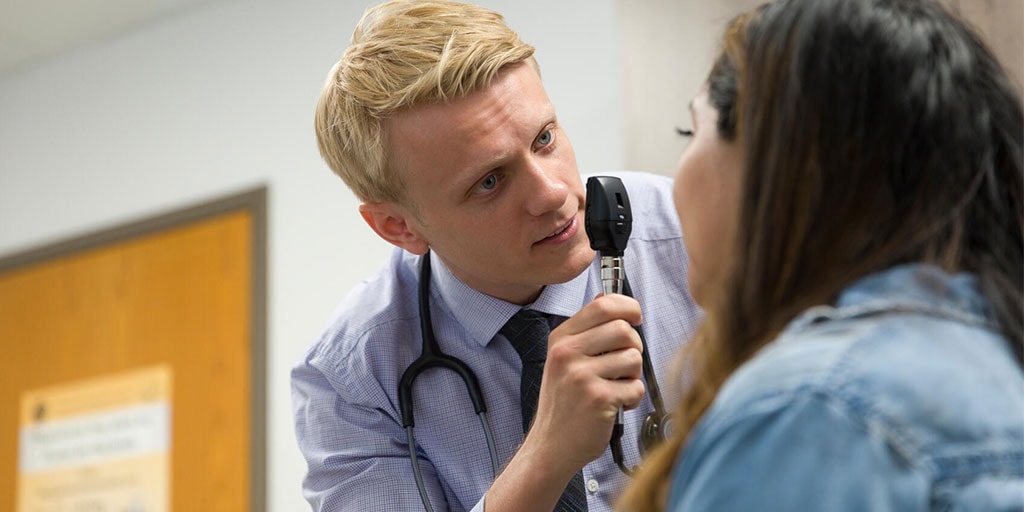 The Post-Clerkship phase is the final 12 months of medical school. The curriculum is composed of one four-week Subinternship, one-week Social Medicine rotation, four-week clinical rotations, Transition to Residency, and Internship Boot Camp (held at the Simulation Centers). Time is also allotted for residency program interviews and vacation.
Clinical electives
Students complete a minimum selection of clinical electives. These can be completed at Mayo Clinic campuses in Minnesota, Arizona, or Florida, as well as at national and international locations. Many students complete an international or underserved population elective in the fourth year.
Surgery electives (partial list)
Anesthesiology
General surgery
Gynecologic surgery
Ophthalmology
Orthopedics
Head and neck surgery
Surgery subspecialties (trauma, cardiovascular, colorectal, pediatrics, plastic)
Urology
Pediatric electives (partial list)
Community pediatrics and adolescent medicine
Critical care (neonatal and children's)
Genetics
Hospital pediatrics
Pediatric subspecialties (infectious diseases, hematology/oncology, gastroenterology, neurology)
Medicine electives (partial list)
Critical care medicine
Family medicine
General internal medicine
Medicine subspecialties (cardiology, gastroenterology, hematology, infectious diseases, nephrology, rheumatology)
Physical medicine and rehabilitation
General electives (partial list)
Dermatology
Neurology
Obstetrics
Pathology
Psychiatry
Radiology
Urology
International and underserved populations
The Community Physician Apprenticeship Program (CPAP) elective is a 12-week community immersion experience focused on continuity care in the outpatient and hospital environment. It is a collaboration among Mayo Clinic Alix School of Medicine, the Department of Family Medicine at Mayo Clinic in Rochester, and Mayo Clinic Health System.
Designed to immerse the fourth-year medical student in a community care system outside of the Rochester environment, it consists of outpatient and inpatient experiences at a Mayo Clinic Health System location with a physician mentor.
You'll follow patients through the care process and become part of a care team that includes other community physicians, specialists and subspecialists, nurse practitioners, physician assistants, therapists, social workers, and nurses. A community health project serves as a bridge between the community and the student.
The 12 weeks of CPAP satisfy the required three-week specific electives in medicine, pediatrics, and surgery, plus three weeks of general clinical electives.