Year 3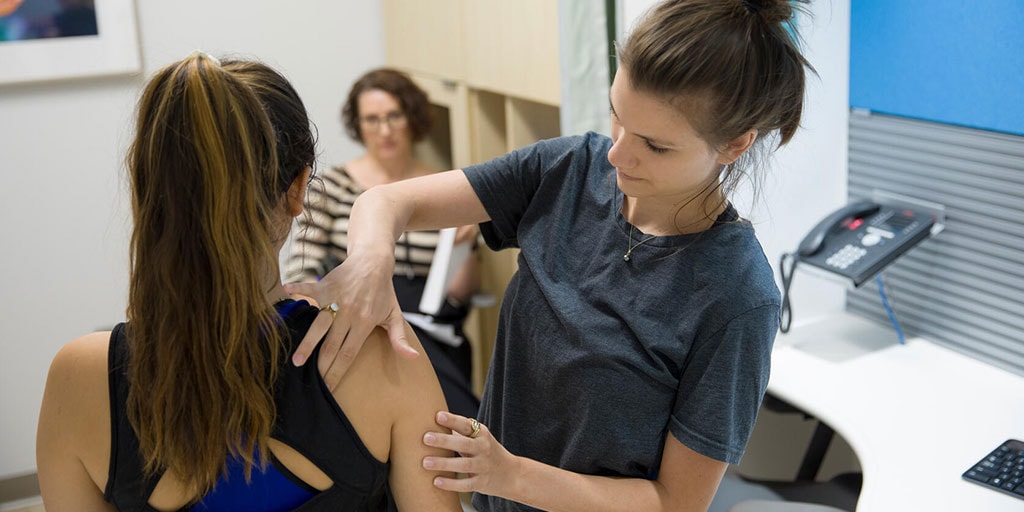 There are 52 weeks in Year 3. The Year 3 curriculum contains seven core clinical clerkships, a three-week intersession of basic science integration and a research experience. Our commitment to improving the public's health is made explicit to rigorously inform the advanced students' learning experiences as they embark on Year 3 clerkships.
Required clerkships
Family medicine (six weeks)
Internal medicine (six weeks)
Neurology (three weeks)
Obstetrics and gynecology (six weeks)
Pediatrics (six weeks)
Psychiatry (three weeks)
Surgery (six weeks)
Year 3 intersession
The three-week intersession applies basic science knowledge from earlier years to patient care and continues the Improving the Public's Health theme.
Integrated topics include, but are not limited to:
Public health, medical ethics and economics
Radiology, musculoskeletal, palliative and preventive medicine
Principles of professional conduct
"Shock state" workshop at the simulation center
Principles of professional conduct
Instruction in managing patient confidentiality
The role of humanities in medicine
Strategies for minimizing medical errors in practice
Methods for setting boundaries in patient-physician relationships
During this Year 3 intersession, you'll also begin planning, with oversight from your adviser, your fourth-year schedule. Together, you'll develop a Year 4 program that reflects your career goals, individual strengths and educational needs — all informed by the themes of the Mayo Clinic Alix School of Medicine curriculum.
Research experience quarter
The 12-week research requirement introduces third-year students to the principles and practice of biomedical research. Students can explore in-depth an area of interest by working with a faculty member on a research project. The experience complements your career interest and offers critical exposure to scientific research methods.
Additional courses and requirements
Safe harbor — professionalism
Residency boot camp