Year 4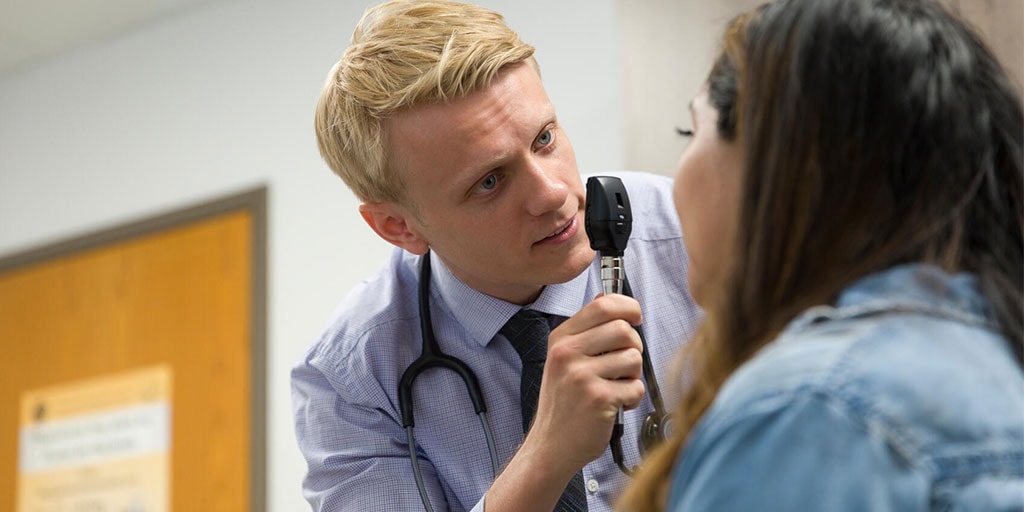 There are 45 weeks in the fourth academic year. The curriculum is composed of the internal medicine subinternship, emergency medicine clerkship, elective rotations and a three-week intersession. Time is also allotted for board exam prep, residency program interviews and vacation.
Required clerkships
Emergency medicine
Internal medicine hospital subinternship
Residency boot camp (held at the simulation center)
Social medicine
Electives
Students complete at least one of each category (medicine, pediatrics and surgery) in addition to general electives. These can be completed at Mayo Clinic campuses in Minnesota, Arizona or Florida, as well as at national and international locations. Many students complete an international or underserved population elective in the spring of the fourth year.
Surgery electives (partial list)
Anesthesiology
General surgery
Gynecologic surgery
Ophthalmology
Orthopedics
Head and neck surgery
Surgery subspecialties (trauma, cardiovascular, colorectal, pediatrics, plastic)
Urology
Pediatric electives (partial list)
Community pediatrics and adolescent medicine
Critical care (neonatal and children's)
Hospital pediatrics
Pediatric subspecialties (infectious diseases, hematology/oncology, gastroenterology, neurology)
Medicine electives (partial list)
Critical care medicine
Family medicine
General internal medicine
Medicine subspecialties (cardiology, gastroenterology, hematology, infectious diseases, nephrology, rheumatology)
Physical medicine and rehabilitation
General electives (partial list)
Dermatology
Neurology
Obstetrics
Pathology
Psychiatry
Radiology
Urology
International and underserved populations
Community Physician Apprenticeship Program
The Community Physician Apprenticeship Program (CPAP) elective is a 12-week community immersion experience focused on continuity care in the outpatient and hospital environment. It is a collaboration among Mayo Clinic Alix School of Medicine, the Department of Family Medicine at Mayo Clinic in Rochester, and Mayo Clinic Health System.
Designed to immerse the fourth-year medical student in a community care system outside of the Rochester environment, it consists of outpatient and inpatient experiences at a Mayo Clinic Health System location with a physician mentor.
You'll follow patients through the care process and become part of a care team that includes other community physicians, specialists and subspecialists, nurse practitioners, physician assistants, therapists, social workers and nurses. A community health project serves as a bridge between the community and the student.
The 12 weeks of CPAP satisfy the required three-week specific electives in medicine, pediatrics and surgery, plus three weeks of general clinical electives.
United States Medical Licensing Examination (USMLE): Step 2
All M.D. students must complete and pass both Step 2 components — Step 2 CK (Clinical Knowledge) and Step 2 CS (Clinical Skills) — of the USMLE before graduation.
Student goals
By the end of Year 4, you'll:
Expand your breadth of medical knowledge and skills needed to be well-versed in many fields of medicine
Establish patterns of independence and initiative for lifelong learning
Successfully complete all requirements for graduation
Demonstrate the medical knowledge and clinical skills necessary to enter graduate medical training programs
40%
are chosen for a Mayo Clinic School of Graduate Medical Education residency
20%
go on to become staff members at Mayo Clinic after residency or fellowship training
Where do M.D. Program graduates go next?
This is just the beginning of your journey of lifelong learning. Our graduates go on to do great things. They complete their residencies and further their training at some of the best institutions in the country and around the world, making an impact and expanding their reach.