Resident Life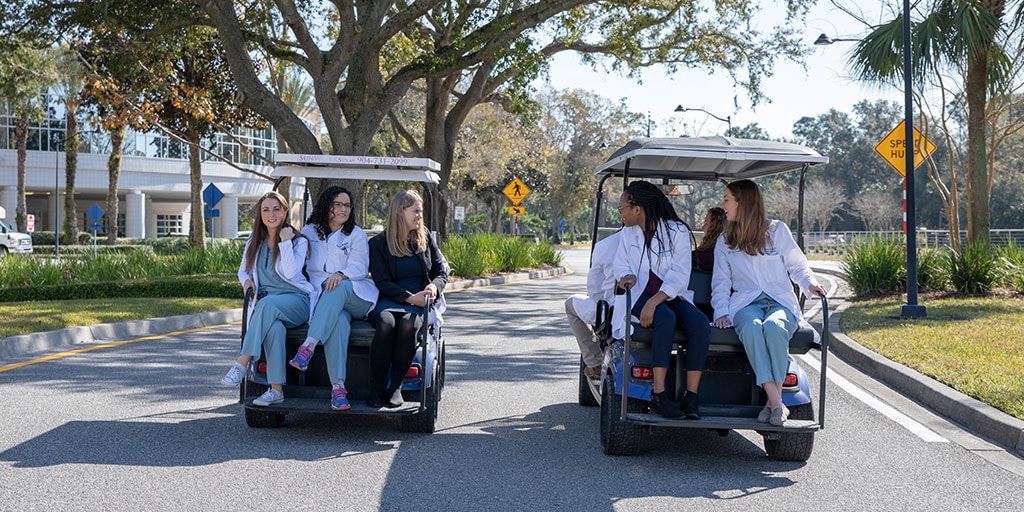 Outside of work in Jacksonville, Florida, residents enjoy a variety of activities on the land, in the water, and during days of sunshine. Download our Guide to Jacksonville, Florida, created by current residents offering their recommendations and favorite activities, day trips, food, and more. Here are just a few of their recommendations.
Food: Bearded Pig (barbecue), Valley Smoke (barbecue), Biggie's Pizza (pizza), Safe Harbor (seafood), North Beach Fish Camp (seafood), Soul Food Bistro (southern), and more.
Activities on land, water, and day trips: Castaway Island Preserve, Hanna Park, Trolley Tours of St. Augustine, Ichetucknee Springs, Mayport Ferry, Florida state parks, and more.
Fitness centers
Groups on campus
Well-being
Fitness centers
While training at Mayo Clinic's campus in Florida, you have access to the University of North Florida student wellness complex when you apply through Student Services.
Mayo Clinic trainees also benefit from exclusive discounts with the YMCA in Jacksonville, Florida, with access to up to 13 locations.
Groups on campus
Opportunities to join a variety of groups on campus provide regular social activities and can help enhance your training while connecting with a broad group of peers.
Trainees will have the opportunity to join a Mayo Employee Resource Group (MERG) at any time during their training program. Current MERGs on the Florida campus include groups based on African, Indian, Asian, and Latino heritage as well as groups focused on global health volunteering, professional development, family resources and events, and LGBTI and differently abled staff and allies.
Well-being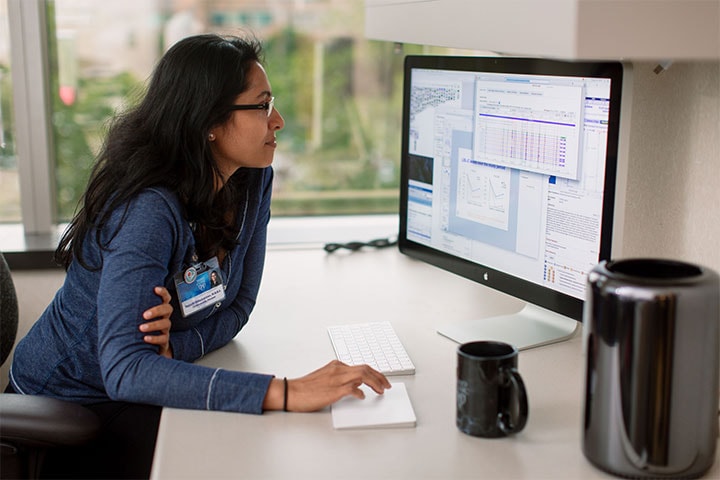 The Student Services office provides resources to promote academic, emotional, social, cognitive, financial, and physical well-being. Career and academic services include academic advising, peer tutoring, and accommodations for learners with disabilities or health conditions. Mental health services, counseling, interview practice, and a variety of enrichment sessions on topics like budgeting, resiliency, and stress and burn-out are also available through the Student Services office.
My favorite thing to do is watch the sunrise at Jax Beach, especially during the winter time. It's a great way to reset the busy mind and place life back into perspective.
Wiaam Elkhatib, M.D.
Internal medicine resident
My favorite activities in Jacksonville include walking my dog by the beautiful beaches and exploring the numerous nature preserves. Also, if you are a true food lover like me, there are plenty of diverse and authentic dining options.
Zeynep Seckin, M.D.
Internal medicine resident
Life as a resident
Explore a few of the ways residents maintain balance between work responsibilities and hobbies, family, and friends outside of the clinic.