Curriculum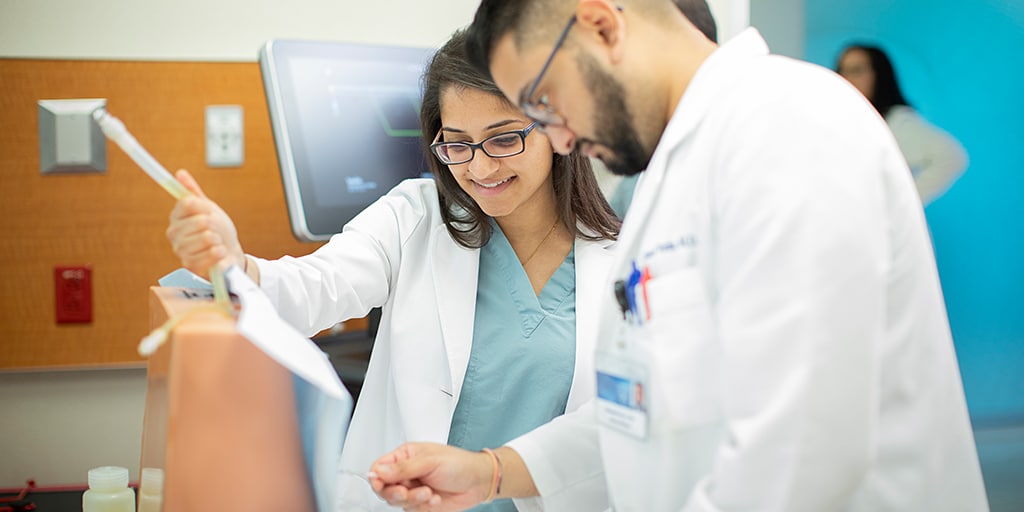 Mayo has a world-class simulation center which helps make residents feel more confident performing procedures and allows us to run through challenging hospital scenarios before they are encountered in real life. We also receive ultrasound training that allows residents to develop a comfort with this imaging modality in order to utilize these skills for patient care.
Adam Kase, M.D.
Internal medicine resident
The mentorship model has allowed me to confide in a trusted advisor about all aspects of residency. Whether it's discussing performance evaluations, anticipated rotations, future career plans, or new local restaurants — the mentorship model has enhanced my training. I know my confidential advisor meetings are safe platforms to discuss my own growth as a physician learning both medicine and work-life balance.
Amanda McKenna, M.D.
Internal medicine resident