Choosing Mayo Clinic School of Health Sciences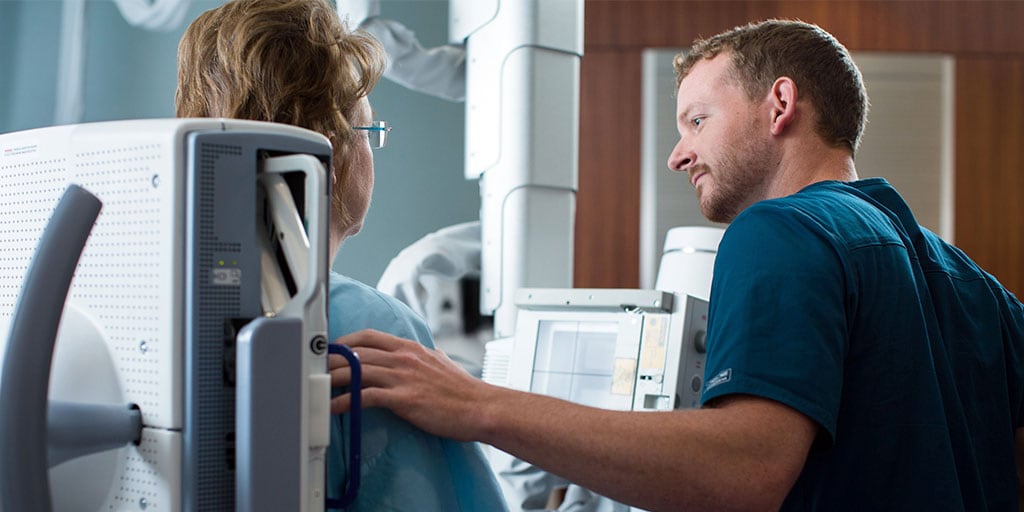 Exemplary education at the nation's premier academic medical center
Mayo Clinic has been training students to become successful allied health professionals for more than 100 years.
Mayo Clinic School of Health Sciences is dedicated to educating students who excel in academic achievement to provide the best care possible for their patients. Few academic institutions offer access to real-world instructors with such depth of expertise and firm commitment to your success.
Education at Mayo Clinic School of Health Sciences is characterized by:
Innovative allied health sciences programs that lead to rewarding careers
A supportive, team-oriented environment in which to learn and grow
Experienced faculty who are passionate about teaching and committed to your success
Extraordinary clinical, educational and research resources available to all students
Small class sizes and low student-to-faculty ratio
A low student-to-faculty ratio — just 11:1 — helps to ensure students achieve academic success within a rigorous and supportive environment. All Mayo Clinic School of Health Sciences students are immersed in Mayo Clinic's multidisciplinary, collaborative model of care early and experience hands-on participation with both patients and researchers.
Driven by workforce development
Mayo Clinic's reputation, combined with Mayo Clinic School of Health Sciences' exceptional academic instruction, positions students to be sought-after candidates in the job market.
The school's 12,000-plus alumni provide high-quality care at health care facilities throughout the world. Many serve at Mayo Clinic locations in Phoenix/Scottsdale, Arizona; Jacksonville, Florida; and Rochester, Minnesota; as well as at Mayo Clinic Health System's many regional practices.
Wherever they serve, alumni are among the most accomplished, respected professionals in their fields. They're proud of their training and lifelong connection to Mayo Clinic.
Vision and values
Mayo Clinic School of Health Sciences is committed to educating health professionals of the future, both to meet the needs of Mayo Clinic as well as to spread the Mayo culture and philosophy of health care beyond the walls of the institution. The school's goal is to be a national and international leader in the transformation of health sciences education.
Additionally, we:
Teach not only the knowledge and skills of each profession, but also the professionalism, patient-centeredness, altruism, and service excellence that distinguish Mayo graduates
Embrace state-of-the art educational technology, especially online learning, while preserving the age-old methods of face-to-face learning from experienced preceptors and mentors
Support faculty in their journey to be outstanding educators and scholars
Emphasize interprofessional education to prepare our learners for the interprofessional practice and teamwork that will be the hallmark of future health care
Recognize that new knowledge is accumulating at an amazing pace and teach students to prepare for lifelong learning and self-development
Commit to increasing the diversity and cultural competency of learners and faculty
Recognize the financial burdens that students carry and work to relieve these within the framework of fiscal responsibility to Mayo Clinic