About Mr. Jay Alix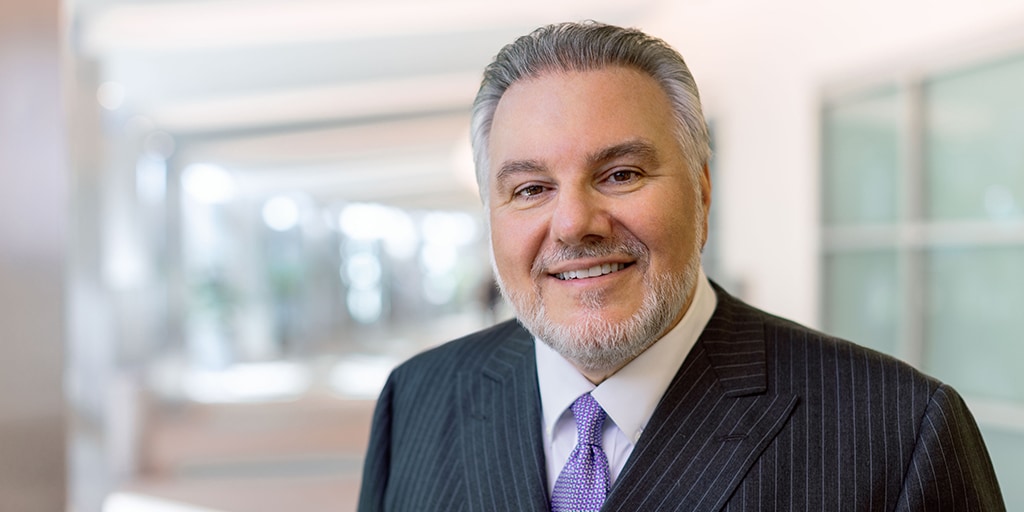 In 2018, Mayo Clinic received a gift of $200 million from Mr. Jay Alix, noted philanthropist of Birmingham, Michigan. The endowment gift, the largest ever to Mayo Clinic, was designated to Mayo Clinic School of Medicine to expand scholarship opportunities and further innovation in the school's curriculum. In appreciation of his generous gift, the school across all campuses will be known as Mayo Clinic Alix School of Medicine.
Jay Alix is a noted philanthropist and founder of the turnaround consulting firm, AlixPartners, the global advisory firm and industry standard for providing comprehensive solutions for companies facing complex operating, financial, legal and restructuring challenges. Sought out by corporate and government leaders alike, he has led and advised on some of the largest and most complex restructurings and turnarounds of the past four decades, including leading the creation, design and development of the highly successful restructuring and turnaround plan to bring General Motors in and out of bankruptcy in just 40 days. Having sold control of the firm in 2006, today Alix serves as one of 14 Board members and a mentor to AlixPartners' leaders.
In addition to his past consulting work and private equity investment experience, Alix has lectured widely, written many articles on turnaround management, co-authored two books on the financial issues facing companies in reorganization, and given many speeches on corporate transitions, turnarounds, and the corporate revitalization process.
---
"This gift will further enable Mayo's medical school to recruit the best medical students and to create a curriculum that trains them to harness evolving radical advances in medical science and technology to the greatest benefit of patients." – Jay Alix
---
Former U.S. President Clinton appointed Alix to the National Bankruptcy Review Commission in December 1994, the only businessperson and non-lawyer to serve on the 9-member commission. He served as a strategic advisor to Dennis Archer during his first term as Mayor of Detroit in 1994. The Turnaround Management Association presented Alix with the 2002 Chairman's Award in recognition of his "pioneering leadership role" in helping to create and build the turnaround industry. The Japanese Association for Turnaround Professionals honored him as its Inaugural Foreign Member in April 2003. He received the Harvey R. Miller Outstanding Achievement Award for Service to the Restructuring Industry in November 2004. Alix was awarded Wayne State University's 2005 Michigan Executive of the Year award.
Since 2006, Alix has focused on pro bono advisory and creative activities, including producing award-winning documentary films, six-time Tony-winning Broadway musicals and plays, and Grammy-nominated music. He has actively helped restructure the Detroit Public School System and assisted the Norman Rockwell Museum advance its mission nationally and internationally.
Alix completed the YPO/Advanced Management Program at the Harvard Business School. He holds an MBA in accounting from Rutgers University and a bachelor's degree in finance from the Wharton School at the University of Pennsylvania. He began his career as a C.P.A. with PricewaterhouseCoopers in New York.