Vision and Mission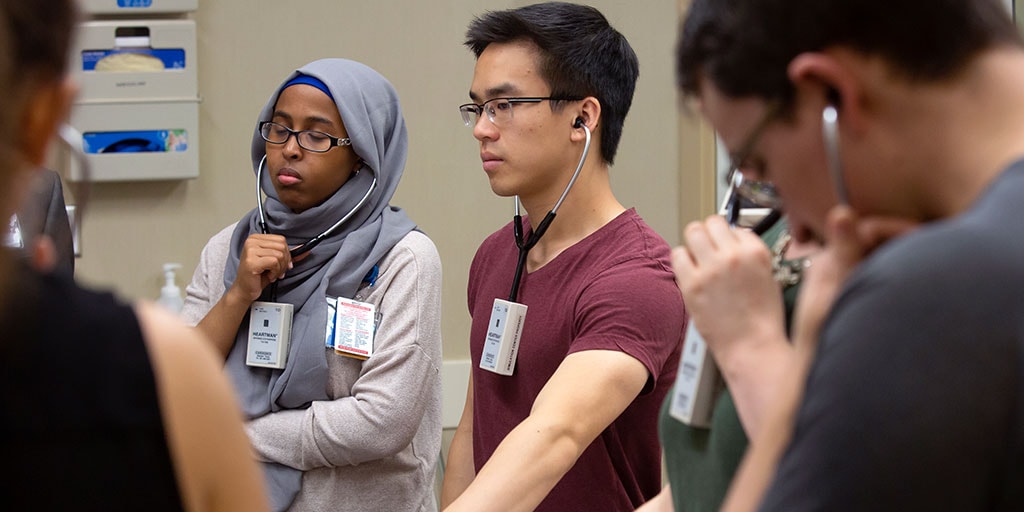 Vision
Mayo Clinic Alix School of Medicine will transform health care for both patients and society through excellence in education, discovery, innovation, and leadership.
Mission
To educate and inspire a diverse workforce of physicians and scientists through excellence in medical education, research and clinical care; to alleviate human suffering by providing compassionate and culturally sensitive care; to enhance the biomedical sciences through discovery and innovation; and to advance the national health care system through population science and leadership.
Physician leaders. Physicians model servant leadership in a wide variety of professional settings.
Patient-centered. Exemplifying humanism and Mayo Clinic's unique model of patient-centered health care.
Science-driven. Supporting evidence-based medicine and accelerating discovery and innovation using traditional and emerging sciences, and improving the health care system by applying tools from the science of health care delivery.
Team-based. Working and studying in collaborative groups and facilitating interdisciplinary, collaborative team-based practice.
High-value health care. Advancing the science of health care delivery by mastering the necessary knowledge to improve quality, safety and service within health care systems.
Resilient. Adjusting and thriving in an evolving health care landscape, through deliberate training in wellness and resilience and ongoing reflection and effective change in self and in others.
Diverse and culturally competent. Recognizing, valuing and respecting the richness of diversity and cultural differences.
Core principles: Lead, transform and heal
Mayo Clinic Alix School of Medicine will:
Enroll an outstanding and diverse student body that has a strong foundation in the sciences and a demonstrated commitment to service and continuous learning
Attract and sustain an outstanding and diverse faculty who contribute to education scholarship and utilize the best principles of education to optimize students' professional development
Provide a learner-centered curriculum that aligns with evolving technological trends and integrates strong basic sciences, ethical principles, professional standards and outstanding clinical training
Provide an intellectually stimulating environment where small class size and a large faculty of physicians, scientists and other health professionals unite to promote the scientific and humanitarian practice of medicine
In order to graduate physicians who will:
Provide service and demonstrate leadership within health care systems and within the community
Serve as leaders of change to improve the health care system and delivery
Advance the scientific foundations of medicine through leadership in basic, clinical and translational research
Promote the role of the physician as educator-mentor and the importance of lifelong learning
Foster resilience and wellness in themselves and others, demonstrating work-life integration and compassionate self-care and care of others
Make altruistic career choices based on personal skills without the burden of excessive educational debt
Have mastered the knowledge and skills required for diagnosis, patient management, health promotion, disease prevention and high-value health care
Respect the importance of the patient as an individual as well as the needs of populations, and consistently practice evidence-based medicine and shared decision-making
Work collaboratively within multidisciplinary health care teams
Contribute to a diverse and culturally competent workforce
Practice both the art and science of medicine, and incorporate the highest ethical principles into their lives and practices