Dean's Message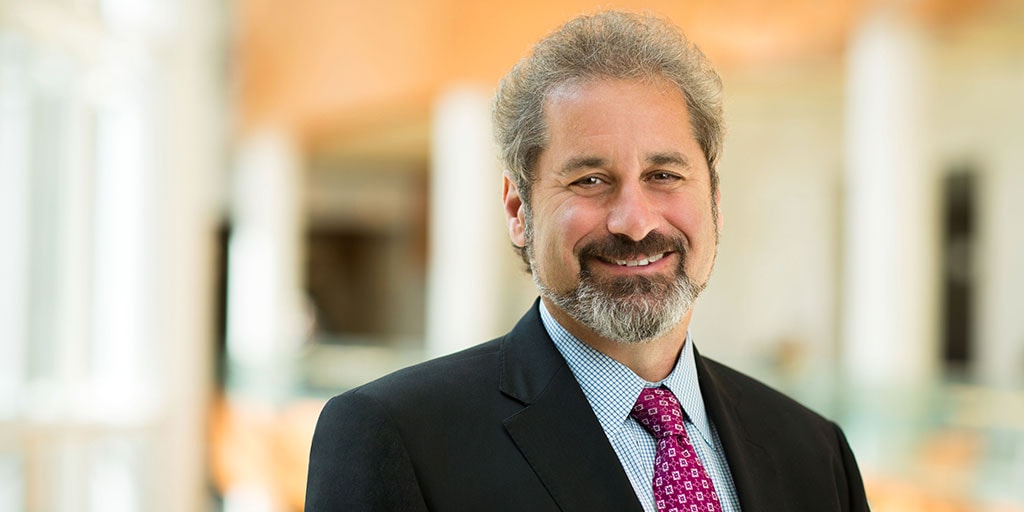 The education and training you receive during medical school serves as the foundation to becoming a compassionate and expert physician, translational clinician-scientist, or both. It is critical for you to focus on your career goals and then, during your selection process, contemplate which school best facilitates those aspirations.
You will find that Mayo Clinic Alix School of Medicine provides superb educational offerings and platforms, robust clinical experiences, excellent faculty, individualized mentoring, and great scientific learning opportunities.
You are not just a number here
At Mayo Clinic Alix School of Medicine, you will learn from world-class experts in small, noncompetitive class settings. We purposely limit our class size to ensure you receive inclusive, personalized instruction that prepares you to be an extraordinary physician. Nationwide, our school has the highest faculty-to-student ratio.
In everything we do, we guide you to inspire hope and contribute to the health and well-being of your patients and your community, while appreciating the diversity of humankind and following our Mayo Clinic primary value: The needs of the patient come first.
Your education will be as diversely unique as you are. You will learn and work alongside physician faculty and care providers from many different nationalities and cultures — all striving to provide you with the highest quality education and to provide all patients with culturally and identity-appropriate care in an inclusive, welcoming environment.
Beyond the learning environment, we take student wellness seriously. Mayo researchers are world leaders in physician burnout research. At our medical school, we integrate this knowledge into a wellness curriculum to ensure you can cope with the rigors of medical education and are prepared for a fast-paced career in medical practice.
We also have academic and social mentoring programs that create a Mayo family of support for you, including academic success coaches, a Mayo staff physician mentor, and senior and peer student mentors.
A national medical school — No. 1 hospital in the country
While our classes are small, your opportunities are vast and limitless. As a national medical school with integrated Mayo Clinic campuses in Rochester, Minnesota; Phoenix/Scottsdale, Arizona; Jacksonville, Florida; and over 70 smaller health systems, Mayo Clinic Alix School of Medicine offers you a team-based approach to caring for highly diverse patient populations across multiple care settings.
Your experiences can include opportunities such as rural or inner-city primary care, global outreach, cutting-edge translational research, advanced simulation training, and world-renowned tertiary care subspecialty interventions and procedures.
No matter which medical specialty holds your interest, you will find it at Mayo Clinic. You will be learning and training at the No. 1 hospital in the country and the highest rated hospitals in Arizona and Florida.
To further expand your learning opportunities, we collaborate closely with other care providers near our campuses to ensure your training covers the broadest spectrum of patient populations and care. You will find that the opportunity to do rotations across all our campuses — along with our unique selective experiences — will open doors you never dreamed possible.
More than just a medical degree
The physician of tomorrow will need more than just the typical medical education to meet the future challenges of rapidly changing health care.
Interwoven within our curriculum, you'll learn elements of the science of health care delivery:
Population-centered health
Health policy, economics and technology
Team-based care
Quality improvement
Determinants of high-value care
We'll tackle issues of cultural competence, diversity and health disparities. You will become well-versed in biomedical research. You will also have the opportunity to pursue dual-degree master's programs in many disciplines, including biomedical engineering, regenerative science, neuroengineering, law, health administration, public health, bioinformatics and bioethics.
Depending on your career goals and interests, you can even become a biomedical clinician-scientist through our combined M.D.-Ph.D. Program.
Proven success
Mayo Clinic Alix School of Medicine students do exceptionally well in academic metrics, including the United States Medical Licensing Examination (USMLE). Our medical students successfully publish research manuscripts in prestigious peer-reviewed journals at more than twice the national average.
Our proven success is further reflected by the fact that our graduates have exceptionally high residency match rates, with the majority receiving one of their top three choices.
Let us help you begin your medical career on the right path. If you are looking for a great medical education that offers unique programming and customized student learning, I hope that you will consider Mayo Clinic Alix School of Medicine.
With respect,
Fred Meyer, M.D.
Dean, Mayo Clinic Alix School of Medicine
Juanita Kious Waugh Executive Dean for Education, Mayo Clinic College of Medicine and Science