Facilities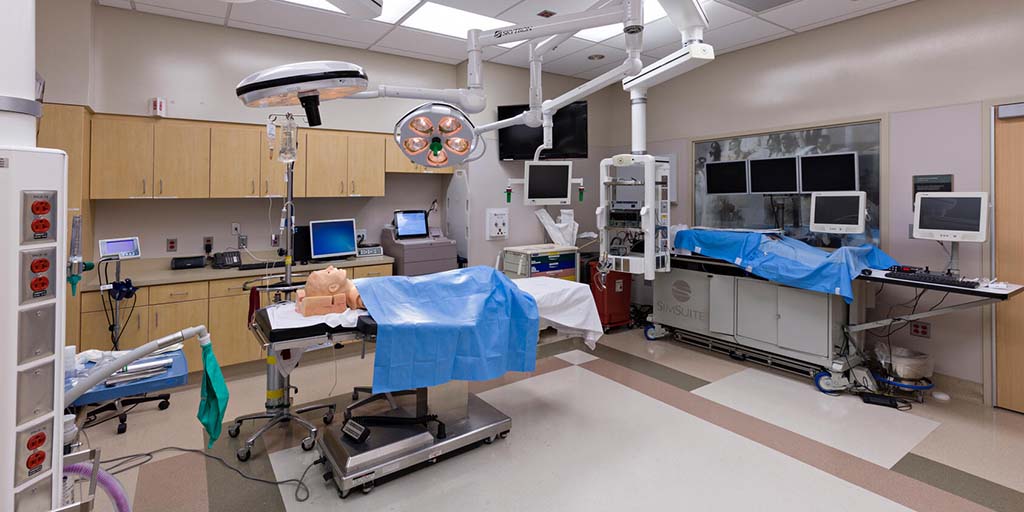 The Mayo Clinic Multidisciplinary Simulation Centers offer integrated, proactive education through effective simulation-based learning to enhance Mayo's culture of safety, trust, and innovation.
Training that delivers a lasting impact at Mayo Clinic and beyond
The Mayo Clinic Multidisciplinary Simulation Centers provide training programs that broaden participants' skills and knowledge, and ultimately improve patient care.
The centers offer:
Training for physicians, nurses, fellows, residents, and allied health staff in every discipline
A curriculum of scheduled courses along with customized simulation education programs
State-of-the-art facilities, equipment, and scenarios, including high-fidelity simulators and high-tech audiovisual equipment for playback and debriefing
The option to conduct training sessions at Multidisciplinary Simulation Centers or at Mayo Clinic hospitals and clinics on our campuses in Arizona, Florida, and Minnesota
The Multidisciplinary Simulation Centers work with a wide variety of learners from Mayo Clinic, including educators, medical and graduate students, and trainees. Physicians, nurses, and allied health professionals use our facilities for continuous professional development to stay at the forefront of their fields.
Additionally, facilities at Multidisciplinary Simulation Centers can be made available to learners external to Mayo Clinic, including:
Undergraduate and graduate students and faculty from local and regional universities
Participants from the biotechnology industry, the pharmaceutical industry, and other private companies
The U.S. government and armed forces
Training in the Multidisciplinary Simulation Centers is team-based whenever possible.
Contact
Contact the Mayo Clinic Multidisciplinary Simulation Centers for additional information or to schedule training sessions at a Mayo Clinic campus in Arizona, Florida, or Minnesota.