Simulation Instructor Development: Debriefing — Beyond the Basics
Upcoming dates and locations
Multidisciplinary Simulation Center, Mayo Clinic; Rochester, Minnesota
Nov. 6, 2023 - 8 a.m. to 4 p.m.
April 10, 2024 - 8 a.m. to 4 p.m.
Nov. 5, 2024 - 8 a.m. to 4 p.m.
Description
This in-person advanced debriefing course is intended to meet the needs of simulation facilitators who wish to elevate their debriefing skills for better learning outcomes. Using a combination of interactive and immersive curriculum, this course will focus on enriching debriefing facilitation knowledge and skills to foster transfer of learning and address challenges in debriefing as well as to reflect on their own practices for professional development.
Enrollment is limited to encourage engagement of all attendees.
Intended audience
Nurses, physicians, physician assistants, respiratory therapists, and any other discipline interested in using simulation for education, assessment, research, or systems improvement.
Learning outcomes
By the end of this course, participants who fully engage in all activities will be able to:
Articulate elements of effective debriefing in health care simulations
Analyze the use of various debriefing techniques and styles suitable for various simulation-based learning experiences.
Discuss advanced concepts such as facilitating debriefing for transfer of learning and beyond classrooms
Demonstrate advanced debriefing skills including effective conversations, critical inquiry, and being an inquisitive facilitator
Demonstrate ability to debrief a debriefer
Attendance at any Mayo Clinic course does not indicate or guarantee competence or proficiency in the skills, knowledge, or performance of any care procedure(s) which may be discussed or taught in this course.
Course prerequisites
Participants should have taken the basic simulation instructor course or should be able to obtain exemption through documentation of significant prior simulation and debriefing experience
Part of your learning includes completion of an online module before the session
Accreditation statement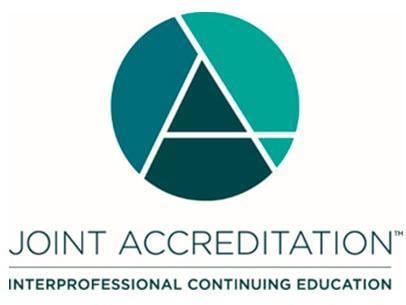 In support of improving patient care, Mayo Clinic College of Medicine and Science is jointly accredited by the Accreditation Council for Continuing Medical Education (ACCME), the Accreditation Council for Pharmacy Education (ACPE), and the American Nurses Credentialing Center (ANCC), to provide continuing education for the health care team.
AMA: Mayo Clinic College of Medicine and Science designates this live activity for a maximum of 6.5 AMA Category 1 Credits™. Physicians should claim only the credit commensurate with the extent of their participation in the activity.
ANCC: Mayo Clinic College of Medicine and Science designates this activity for a maximum of 6.5 ANCC contact hours.
Course director
Usha Asirvatham, M.S.N., R.N., NPD-BC, C.H.S.E.
Faculty
Usha Asirvatham, M.S.N., R.N., NPD-BC, C.H.S.E.
Jane Clobes, M.S.N., R.N., C.H.S.E.
Planning group
Usha Asirvatham, M.S.N., R.N., NPD-BC, C.H.S.E.
Diana Kelm, M.D.
Jodi Thoreson
Jane Clobes, M.S.N., R.N., C.H.S.E.
Stephanie Holst, R.R.T, L.R.T.
Matt Tentis, P.A.-C
Torrey Laack, M.D.
Alexander Finch, M.D.
Daniel Anger, Paramedic
Registration and fees
Please register early because space is limited to encourage maximum engagement of all attendees.
Register online. You will need to create a profile or log in to register.
Once registered, you will be directed to complete a short demographic questionnaire. Participants will also receive pre-work to be completed prior to the course and a list of recommended articles.
If you need assistance or have questions, please email rsteducationadminst1@mayo.edu or call 507-266-0684.
Fees
The registration fee for this advanced debriefing course is $450 and is payable at the time of registration.
Group rates are available; please enquire at rsteducationadminst1@mayo.edu.
Enrollment and cancellation policy
Due to the limited number of participant openings available, a waiting list is created when the maximum number of participants is reached. If you must cancel your reservation up to three weeks prior to the course, we will refund your tuition, less a $50 administrative fee.
Course cancellation policy
Mayo Clinic Multidisciplinary Simulation Center reserves the right to cancel or postpone any course due to unforeseen circumstances. Cancellation will be determined six weeks prior to the course, at which time the participants will be notified.
Mayo Clinic Multidisciplinary Simulation Center is not responsible for any related costs, charges, or expenses incurred by participants due to cancellations or postponements, including fees assessed by airline, travel, or lodging agencies.
Location and travel information
The Simulation Instructor Development: Debriefing — Beyond Basics course is held in the Mayo Clinic Multidisciplinary Simulation Center, which is located on the main floor of the Stabile Building, 150 Third St. SW, Rochester, Minnesota. It is easily accessible by skyway and the pedestrian subway that connects Mayo Clinic to shops, restaurants, and hotels.
The Stabile Building can be found on page 4 of the campus map (PDF). Learn about travel information and lodging options in Rochester, Minnesota.
Register online or visit the Simulation Centers website.