Services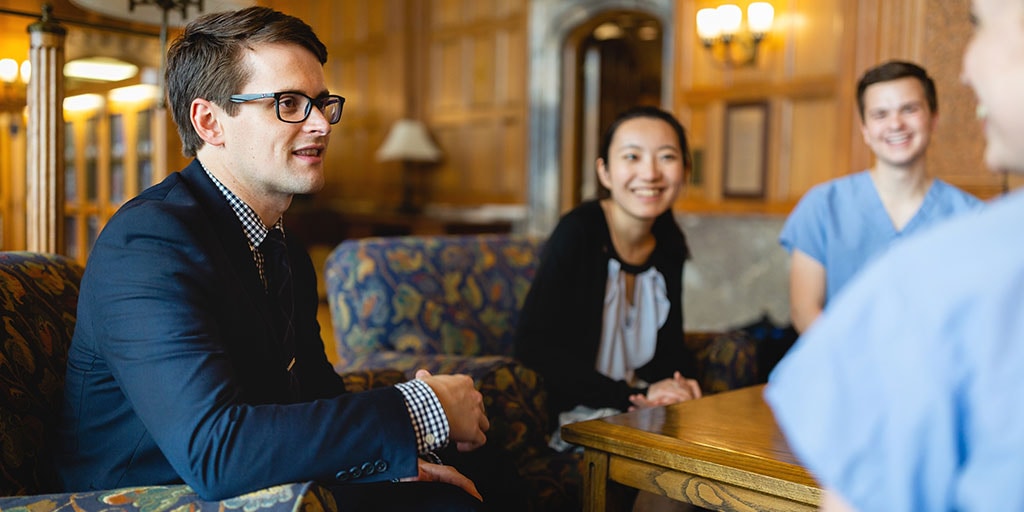 Medical students and graduate students
The Office of Student Financial Aid and Registrar processes financial aid applications for students who have accepted an appointment to Mayo Clinic Alix School of Medicine or Mayo Clinic Graduate School of Biomedical Sciences.
Following your appointment, you'll receive a packet with financial aid information and forms to submit.
Health sciences students
We offer several financial aid programs to Mayo Clinic School of Health Sciences students. Upon acceptance of your appointment to a health sciences program, you'll receive a financial aid email with information and forms to be completed.
Some programs are affiliated with other colleges and universities. If you're appointed to such a program, you'll process financial aid at your "home school."
Our office processes financial aid for these programs:
Graduate-level programs
Nurse Anesthesia (M.S. and D.N.A.P.)
Physical Therapy (D.P.T.)
Physician Assistant Program (Minnesota)
Undergraduate-level programs
Cytotechnology (Minnesota)
Dietetics (Florida and Minnesota)
Echocardiography (Arizona and Minnesota)
Emergency Medicine Paramedic (Minnesota)
Histology Technician (Arizona and Minnesota)
Medical Laboratory Science (Florida and Minnesota)
Magnetic Resonance Imaging (MRI) Program (Minnesota)
Nuclear Medicine Technology (Minnesota)
Orthoptic Program (Minnesota)
Perioperative Nursing (Arizona)
Positron Emission Tomography (Minnesota)
Radiation Therapy (Minnesota)
Radiography (Florida and Minnesota)
Sonography (Florida and Minnesota)
Surgical First Assistant (Minnesota)
Residents and fellows
Education debt management can be complex and time-consuming for residents and fellows in Mayo Clinic School of Graduate Medical Education. Our office serves as a resource to address your unique needs.
Loan consolidation counseling, income-driven repayment and alternative payment plans
Our office can assist you with navigating the complex issues of loan consolidation. Loan consolidation may or may not be the best approach for an individual borrower. Each resident or fellow has unique circumstances that influence what is best for him or her. We will work with you to identify the course of action that best meets your needs.
For more information, contact:
Anne Dahlen
Director of Student Financial Aid/Registrar
Phone: 507-284-0260
Email: mayofinaid@mayo.edu
Schedule an appointment.
Loan history
It's not easy to track your student loans. We can help you get a handle on managing your education debt. By accessing the National Student Loan Data System, we can quickly and easily locate all of your past federal student loans and provide information as to what organizations are holding and servicing your debt.
For more information, contact:
Anne Dahlen
Director of Student Financial Aid/Registrar
Phone: 507-284-0260
Email: mayofinaid@mayo.edu
Schedule an appointment.
Deferment processing
Our office records and processes deferment and forbearance forms for residents and fellows. We work with student loan lenders and servicers to assist borrowers with this process.
If you have a deferment or forbearance form that needs to be submitted by Mayo Clinic, please email comregistrar@mayo.edu.
Transcript requests
To request your Mayo Clinic transcript, please follow the instructions listed on our registrar's office website.